China's top antitrust regulator, the State Administration for Market Regulation (SAMR), has fined the e-commerce giant Alibaba RMB 18.2 billion ($2.8 billion) on Saturday for "forced exclusivity." Forced exclusivity is a practice where platforms force merchants to use only one company's platform or services. The penalty is equivalent to 4% of the group's 2019 revenue.
What solutions do the officials have to offer to counter the problem?
Clarifying on the issue in a Monday briefing, Alibaba chairman Daniel Zhang promised to end forced exclusivity practices. Further adding on the statement he said that the company would spend billions to lower merchant costs, including investment in merchant training and the development of the merchant back end workstation.
Meanwhile, various food delivery services get penalized
SMAMR (Shanghai Municipal Administration for Market Regulation) has concluded that the Shanghai-based food delivery app Sherpa has dominated a separate, English-language food delivery market and not against industry leaders Meituan and Ele.me. Hence the regulators have announced on Monday an RMB 1.2 million penalty on Sherpa.
Price dumping issues
The Yiwu Post Management Bureau cracked down on delivery services Baishi Express and J&T Express for price-dumping. As a result tot this, the bureau partially closed its distribution centers on Friday in the county-level city of Yiwu. Yiwu is an important coordination point for eastern Zhejiang province. Following this action, an April 6 letter stating that the companies had received warnings on four separate occasions to halt the practice of lowering the prices artificially beyond the industry standard of RMB 1.4 per order. The Bureau had asked Baishi Express and J&T Express to resolve the issue by Friday.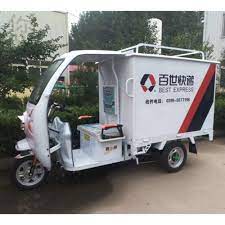 Pinduoduo issued a statement on Monday clarifying that the company does not have a special collaboration or investment relationship with J&T Express. In the process of securing new clients, J&T employees had told merchants that if they used J&T Express to fulfill their Pinduoduo orders, they would be exempt from fees related to faked orders created by "brushing," Pinduoduo said. The e-commerce giant added that any previous collaboration with J&T Express during the Spring Festival period ended on Feb. 22.