At COMEUP 2022, we had the pleasure of meeting TeamSparta, a coding edtech startup, and picked them as our nominee for best up and coming company of 2022. They have been rapidly growing, making $8.75 million in sales in 2021, and generating revenue with no investments until then. Now, with new investments amounting to $10.8 million raised, TeamSparta is looking to expand their learning community, and we're excited to see their coding know-how passed on!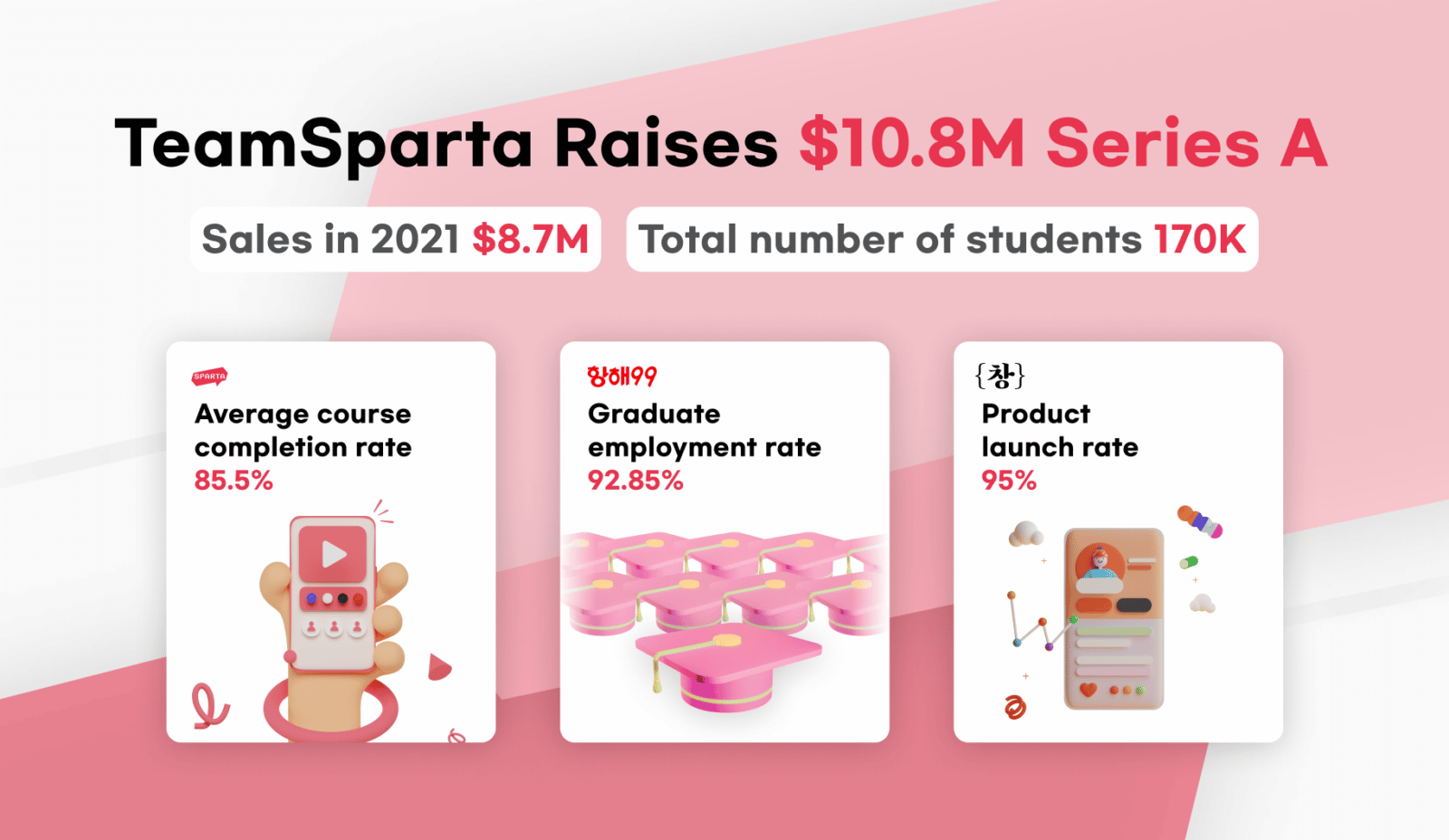 Creating and managing tech talent
Founded in April 2019, TeamSparta has produced a number of successful bootcamps and created a global learning community as well as a recruiting marketplace for tech talents from anywhere in the world.
SpartaCodingClub
The SpartaCodingClub (Global and Korean) combines game elements in the metaverse to create a studious atmosphere for its users. Learning takes place on and offline, with instructors who focus on the individual needs of their students.
The campaign has been very successful, as 135.000 students have completed the course in just the past year, with a course completion rate of 85.5%. The rate stands out exceptionally, as the average completion rate for online classes is a dismal 3%.
Not only are the completion rates high, SpartaCodingClub partners with more than 120 partners, who recruit the graduates of the course directly. Thus far, more than 700 students have directly moved on to become professional developers.
Hanghae bootcamp – Become a professional online developer quickly!
This bootcamp has an impressive graduate employment rate of 92.86% and turns out professional online developers in a very short amount of time. Students with little prior experience in computer science can achieve their career goals faster and enter the field.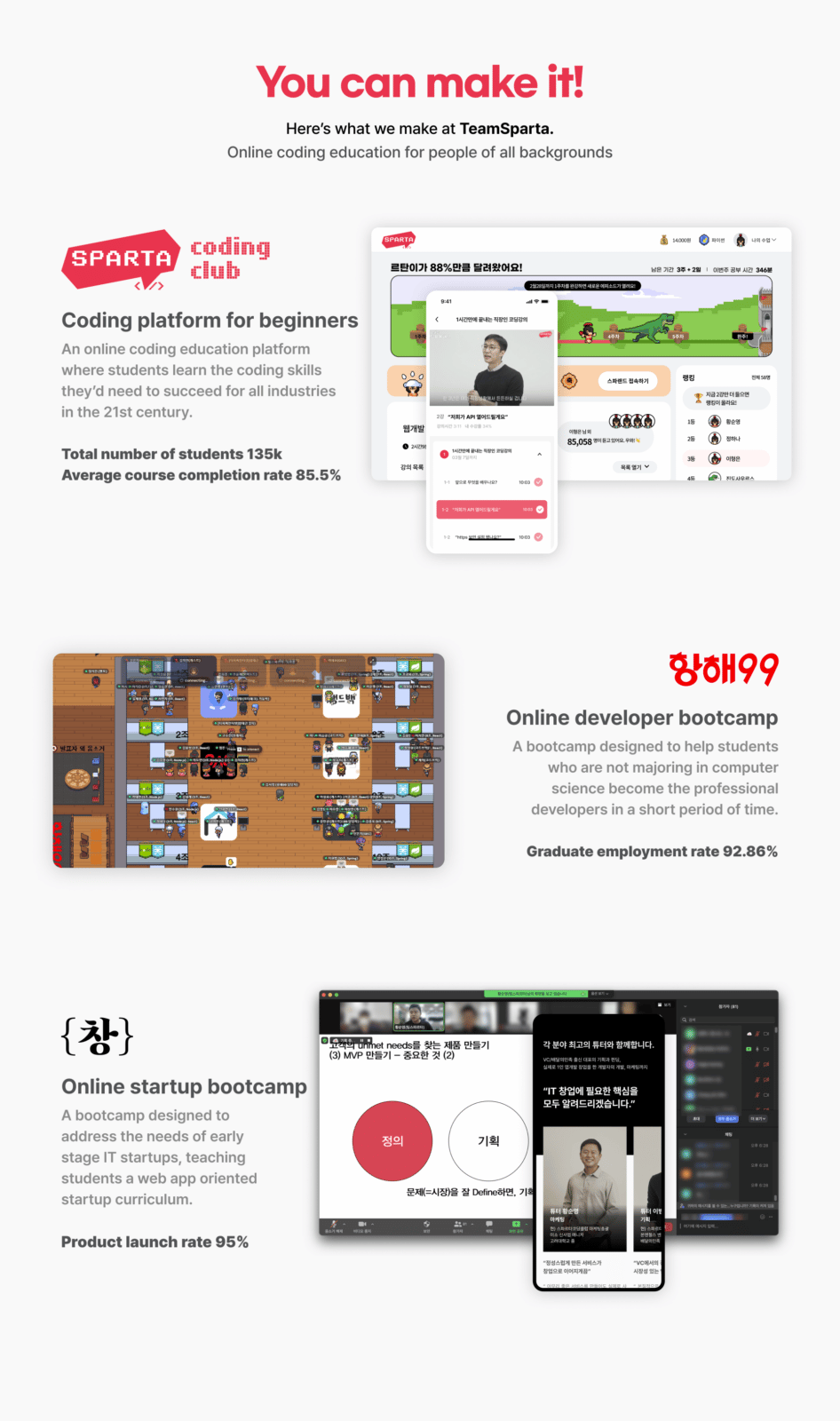 Chang
Chang was launched only recently, and is directed at the needs of IT startups in their early stages. It is a web and mobile startup curriculum that starts at the app service planning, addresses development, launch and finally marketing. 95% of the users of the pilot version went on to launch their service successfully.
The demand for better coding education is growing
The IT industry is receiving more attention, and the Korean coding education market is now growing alongside its global equals. Producing software engineers who are competent and can enter the IT industry soon is essential, as is helping new companies get started with curriculums like Chang.
The investments that TeamSparta recently received will be used for expanding their 40-person team, entering the IT recruitment market and building their community.
Lectures are already being provided in several Indonesian schools, a North American project is planned, and TeamSparta is now looking forward to meeting the global demand and providing their education globally.