The Korean Startup Forum (KSF), organizer of the Global Startup Festival "COMEUP 2022", has announced the competitive rate for its Rookie-League (less than $1 Million funding) at a striking 22.7:1. Of the 881 applicants, from 38 countries, only 70 finalists were announced in September for the "COMEUP Stars", following interview screenings and shortlisting, making this a challenge only 1 in 12.6 startups can rise to.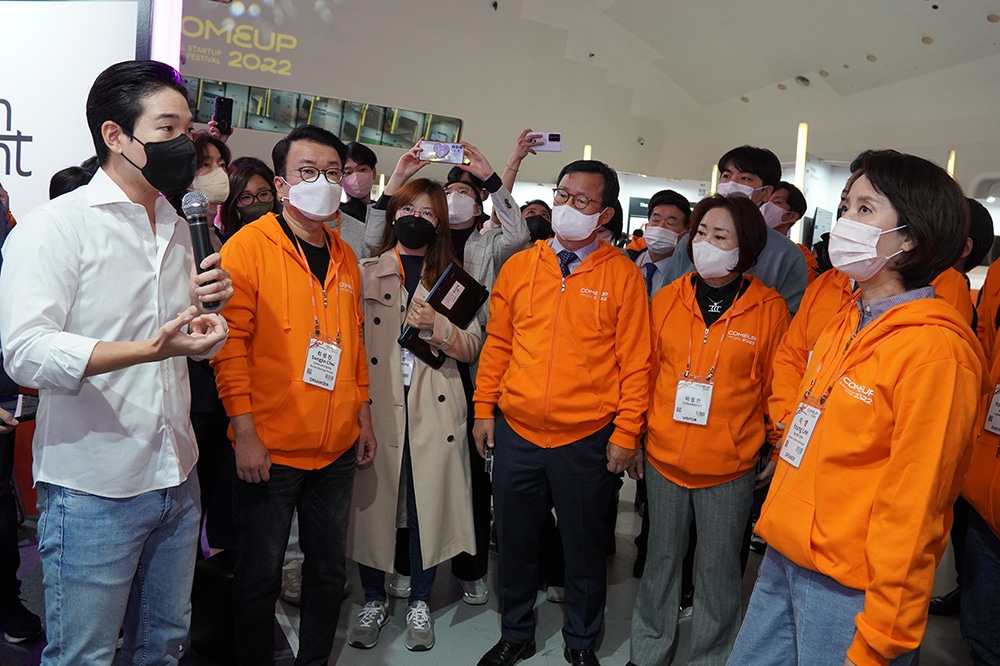 The "COMEUP Stars" are both domestic and international
765, or 86% of the total startups that applied were South Korean, while the remaining 116 companies were from abroad. Among them was international representation from the USA (23 companies), India (12), Indonesia-Hong Kong (10), and dozens more.
Among the contestants, a multitude of industries were represented, with software being the most popular field, closely followed by healthcare and bio, as well as lifestyle companies, education startups, commerce and others.
Sungjin Choi, the CEO of KSF promised a "fair and flawless selection process", with which not only the the 70 finalists are to be distinguished, but also the Unicorn League, which lists 10 unicorns, as well as unicorns-to-be.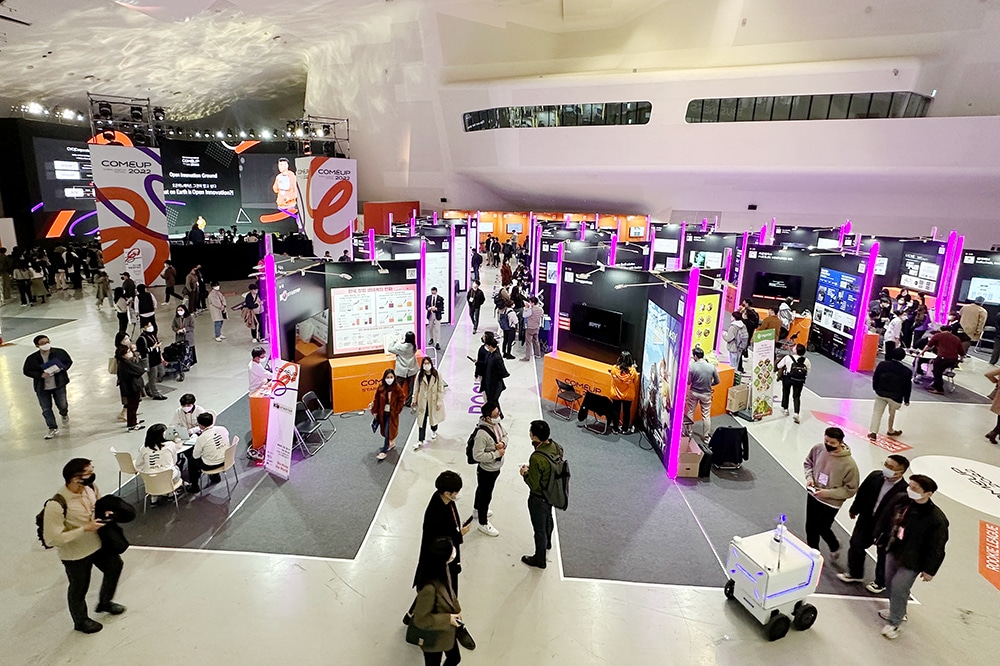 COMEUP 2022 is being conducted at Dongdaemun Design Plaza in Seoul between the 9th and 11th of November, and hopes to present a profound perspective on the startup ecosystem. To further this cause, more than 250 startup ecosystem officials from 19 countries were in attendance, and shared insights relating to investments, trends, cooperation opportunities, ESG as well as the space industry.
Notable among them were attendees such as Park Jae-wook, CEO of Socar, Lee Ju-wan, CEO of Mega Zone Cloud, Choi Hyuk-jae, CEO of Spoon Radio, Dr. Lia Kim One Million Dance Studio, Dr. Jang Dong-sun, CEO of Softbank Ventures, Jeon Young-min, CEO of GS Ventures, and Hyundai Motor.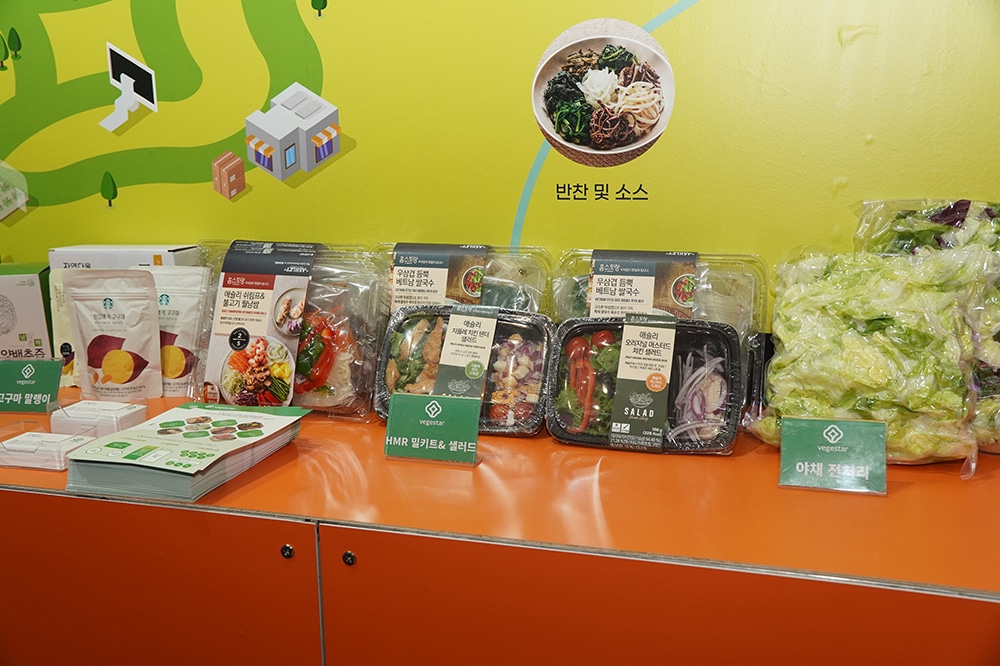 On overcoming cold winters and networking globally
During the "Future Talk", a conference session on the startup ecosystem, speakers such as Klaus Wehage, author of the bestselling work "Global Class", discussed global entries and similar subjects pertaining to startups. As Korea branches out internationally, the subject of global connection and the environments in which Korean and international companies are created was of special interest. Strategies, such as the overcoming of "cold winters" in particular were presented as well. Besides this generally applicable advice, specialized fields such as environment, space, and brain science, which attract interest globally were also exchanged upon.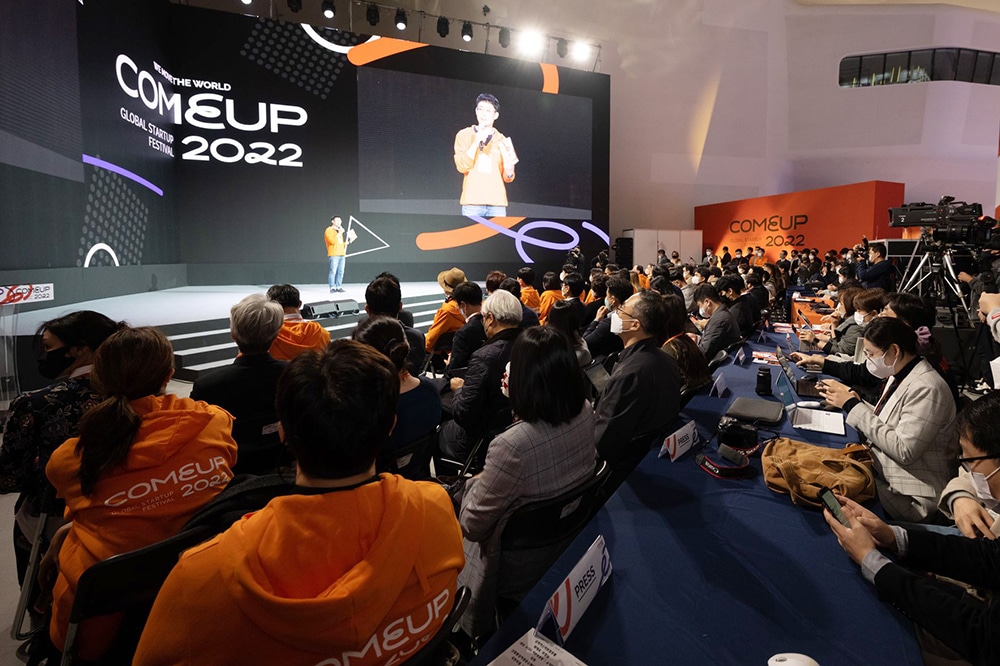 These interests were supported and represented by a number of international partner organizations, such as the American Chamber of Commerce in Korea (AMCHAM), the British Ministry of International Trade (DIT), the Italian Trade Corporation (ITA), the ASEM Small and Medium Business Environment Innovation Center (ASEIC), the Tanzania Startup Association, and the Indian Institute of Technology (IIT Kanpur), who endeavor to promote the advancement of the Korean and global startup ecosystem.
The event can we followed on YouTube Live on the first and second day, as well as on the COMEUP 2022 Special News page. We are also on stage covering the event and you will be able to read more article about COMEUP 2022 soon!