During COVID it was proved that quarantine areas also need to have a contact-free service. Hence, it was thought to build self driving solutions that facility goods transfer using AI-based autonomous driving robot using self driving software.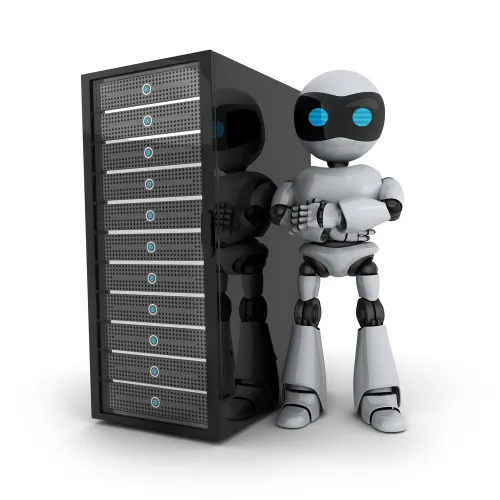 To keep the medical staff safer. The Korean government is focusing on expanding contact-free services for our daily lives like self driving cars. Main services include contact-free evaluation, safe touch, smart mental care, infectious disease response robots.
Furhtermore, advanced lifestyle platform services, leisure, and home fitness platforms, and last-mile robot delivery. Among them, Sea Infotech Co., Ltd., as the implementing institution, with K Robo Company Co., Ltd., and Korea University Industry-Academic Cooperation Group, as participant institutions, worked together on a project to build a quarantine facility goods transfer service using AI-based autonomous driving robots.
Idea behind the robot self driving industry
It is necessary to minimize human contact to reduce the spread of the disease through cutting edge research. But it is necessary to prevent secondary infection of medical personnel in infectious disease buildings and related quarantine facilities too.
Because it is where infected patients are hospitalized. The establishment of a quarantine facility goods transfer service was developed for this purpose. The service is said to have strengthened security and safety. By employing a designated vein authentication method so that goods can be safely delivered and received.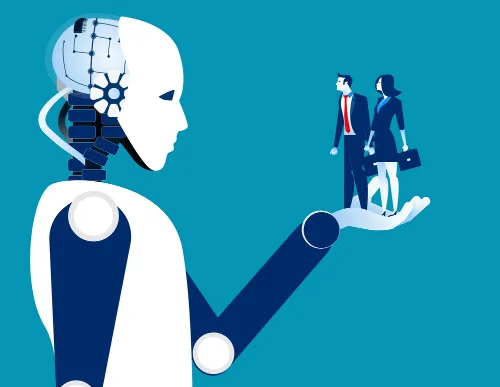 CEO of Sea Infotech Co., Ltd, introduced the service. The core technology of the quarantine facility goods transfer service is AI autonomous driving robot. Driving through traffic congestion measurement per region and map attribute update algorithms based on cumulative driving information.
There is dangerous medical waste. For example, Injectable drugs such as narcotics and anticancer drugs, etc, and linen laundry. These are handled in medical institutions and are delivered directly by robots, not humans. It is a control monitoring service that can prevent and manage infection and contamination by minimizing interpersonal contact.", he added.
The priority application target for the service is medical institution infection wards, infectious disease living treatment centers, quarantine facilities, etc.
Growth Prospects of the autonomous driving robot service
With the recent high demand for contact-free services, the logistics and distribution markets are also expanding based on autonomous driving and remote control robots. Logistics robots account for 53% of professional service robots, making it the most promising field among professional service robots. Especially after Covid-19, measures to transport goods without any contact for the safety of medical staff are drawing attention.
CEO Lee Sa-young explained, "There are many prototypes of autonomous transport robots in South Korea, but the only product that has actually been used for 2 years to deliver to hospitals and hotels which proves its level of completion is the transfer robot manufactured by K Robo Company."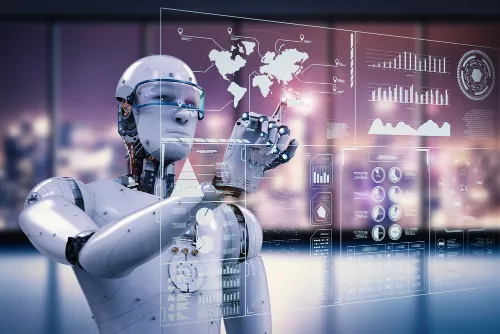 Sea Infotec says, "This technical task has been pushed ahead through close cooperation between the host and participating organizations since September 2020. As such, there are plans to complete the transfer robot product development and test bed verification this year and to enter the market officially in 2022.
" He added "After that, we have established a commercialization strategy to continuously upgrade our products in line with the trends and characteristics of the demand market, and to expand to other markets aside from medical institutions in 2024,"
Personnel in-charge for developing the service
SEA Infotec Co., Ltd., is the implementing institution for this project. It was in charge of service development and establishment of bio metric authentication services. In addition, K Robo company and Korea University Industry-Academic Cooperation Group are the participant institutions.
They were in charge of developing and manufacturing transport robots, establishing interfaces. And developing demonstration and body heat inspection algorithms, respectively.
SEA Infotec Co., Ltd., which led the project, is an IT service specialist company with products such as clinical decision support systems, designated vein bio metric authentication-based solutions, and next-generation AI security systems.
Meanwhile, K Robo company is a company that manufactures, supplies, installs, commissions, and does the maintenance of autonomous vehicles and AI robots using autonomous vehicle technology.