The housing industry was also one of the many fields badly affected by COVID-19. Korea is leading to develop new-age contact-free technology. So, it has also brought forth something in the Advancement of Living Platform Service field as well. A Virtual Convergence Model House Advancement and CAVE System Development project, carried out jointly by Rayzone Co., Ltd., the implementing agency, and List and HCI Plus, the participating organizations.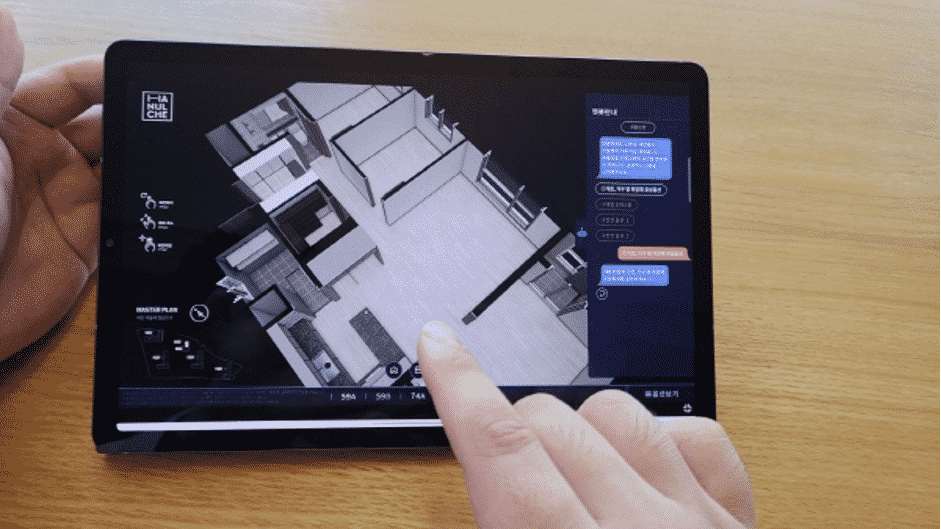 What is Virtual Convergence Model House Advancement and CAVE System?
The Virtual Convergence Model House Advancement and CAVE System realize the functions of an offline model house as an online platform. It is to service non-face-to-face life-related counseling. It can also provide O2O (Online to Offline) prop-tech service that can connect online and offline domains. This service can especially expand the supply chain centered on large construction companies to small and medium-sized enterprises. It can also secure new demand for small-size houses. Through this, consumers can check information on all flat-type model houses. Previously only 1-3 model houses were provided. They will also be able to visualize and compare various interior options changes in real-time. For example, wallpaper, floor finishing materials, kitchen appliances, and kitchen furniture.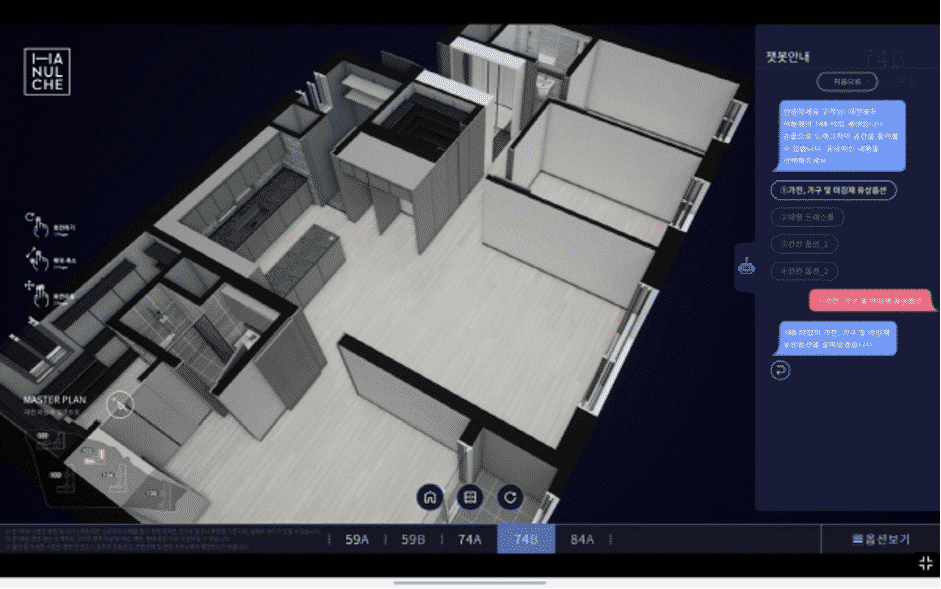 In the meantime, the virtual model house has been used as complementary in the offline model house. Offline requires an investment of 2-5 billion won. But it is seeking a transition to Model House 2.0 using innovative technologies. Such as XR, Big Data, 5G, and AI. To provide virtual life-related services for new housing sale information, project executing organization, Rayzone carried out detailed tasks. Such as 'Development of Virtual Convergence Model House Upgrade', 'Intelligent Model House Counseling Chatbot', and 'Design and Establishment of CAVE System for Virtual Convergence Model House'.
Prospects of the virtual model house market
The domestic model house market is estimated at 300 billion won a year. The virtual model house market is estimated at around 30 billion won a year. The virtual market is expected to grow rapidly, in accordance with the reduction and closure of offline model houses. And the creation of a new market for small-sized houses, due to the spread of virtual convergence technology (XR) in the construction industry caused by COVID-19. It belongs to the proptech industry, which is a service that grafts cutting-edge technology to real estate of 'Virtual Convergence Model House Advancement and CAVE System'. Consequently, the demand for proptech industry has soared in the construction field with the spread of the virtual convergence economy.
Various types of proptech industries are showing growth with the rapid development of XR technology and devices as well. The XR demonstration can solve the issue of inaccurate information delivery and time and cost for checking objects. It improves the service by leading the quality improvement of information on the existing real estate platform. When the XR method based on point cloud and 3D rendering is introduced into the design interior, this can generate the effect of reflecting customer needs, detecting errors, and reducing development costs.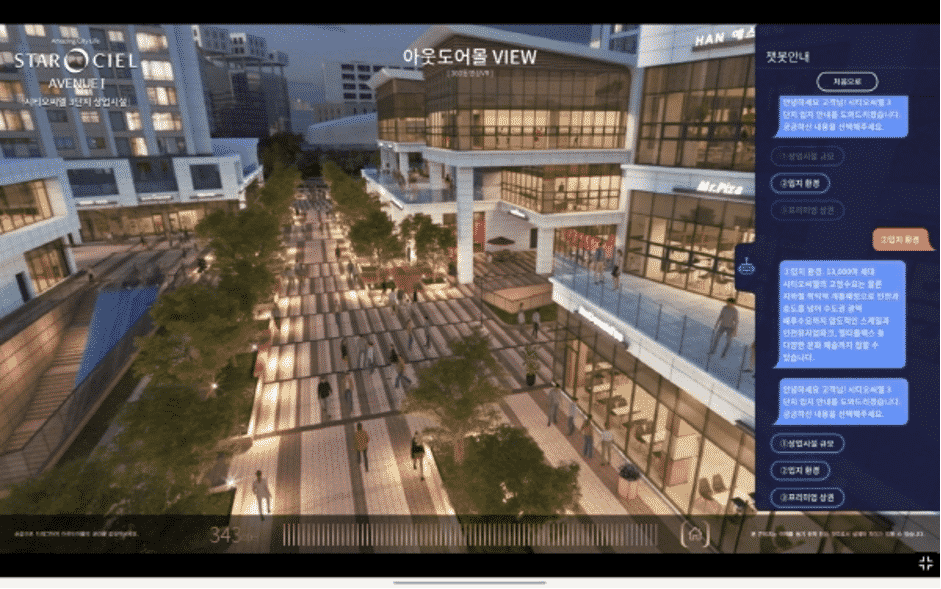 Statements by the CEO
CEO of Rayzone said, "This service, which provides a non-face-to-face consultation service. In lieu of the offline model house, can reduce physical, spatial, and temporal transaction costs through the platform of a virtual model house. We also expect it to revitalize the market by removing entry barriers for small-scale housing". He added that we can anticipate industrial effects that can transform the digital transformation of the model house industry and the XR-based industry. As well as social and economic effects that can sustain economic activities and daily life. By overcoming the limitations of non-face-to-face communication in situations such as COVID-19. In addition, job creation and continuous increase in employment will be ripple effects of this project thanks to the expansion of the existing model house market and the creation of new markets.
Among the Virtual Convergence Model House Advancement and CAVE System, 'XR Streaming' and 'Artificial Intelligence Chatbot Solution' have been applied to the virtual model house project of a leading construction company in South Korea since September this year, and in 2022, consultations on close cooperation with leading construction companies on projects are currently in progress.