GOONIES, which participated in the Overseas Networking and Market Support Project conducted by Gwangmyeong G-Hub, introduced its smart palette.
Goonies is a company in the Pangyo Startup Zone established by the Ministry of SMEs and Startups and operated by Korea Institute of Startups & Entrepreneurship Development and Gyeonggi Center for Creative Economy & Innovation. As a company specializing in hardware and software development in the fields of education and toys, it is developing various educational products such as Smart Palette, a digital art education device.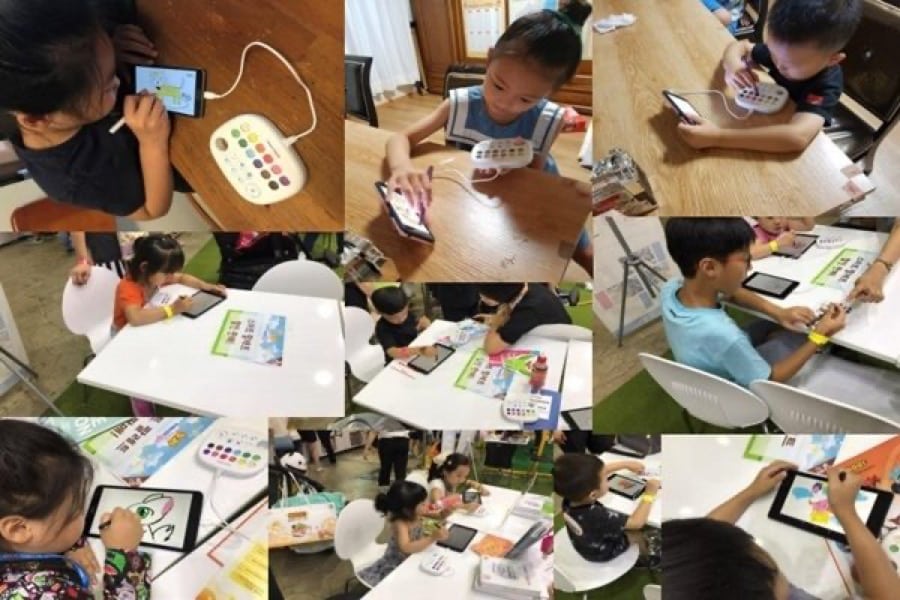 Major features of Smart Palette are as follows.
Intuitive user experience
Can be used on all iOS/Android mobile devices
Provides fun through continuous content updates
Reasonable price
Portable
Smart palette can be used at home/school and kindergarten/public offices (hospitals, exhibition halls, art museums, libraries), and can be used as a business model for art psychological diagnosis/treatment for babies. It has entered 31 E-Mart Electromart stores and 146 Bad Cat stores in Korea, and it is supplying its products to kids cafes and government offices.
Gwangmyeong G-Hub is a cultural startup space that supports startups and creations established by Gyeonggi-do, Gwangmyeong-si, and Gyeonggi Contents Agency to build a startup ecosystem in the field of eco design and cultural contents.
Gwangmyeong G-Hub is conducting Overseas Networking and Market Support Project under the theme "Earth-protecting Entrepreneurship – Globalization" for startups in Gyeonggi area that are seeking to enter the overseas market. The domestic eco-friendly product market is expected to grow significantly in the future through the Green New Deal announced in July, and Gwangmyeong G-Hub established a program to enter the overseas market specializing in the eco industry.
→ Go to Gwangmyeong G-Hub_Earth-protecting Entrepreneurship special page