The improvement of living standards and the development of medical care prolonged the lifespan of people. This extension of life drastically increased the proportion of the elderly population among the total population. The aging society has already become an inevitable reality. Everyone will get old and will suffer from diseases that come with aging such as arthritis. This is why Lee Hu-man, the CEO of Exosystems, developed ExoRehab when he started his business. "In the society that's quickly aging, I thought that this problem must be solved to improve the quality of life of the elderly."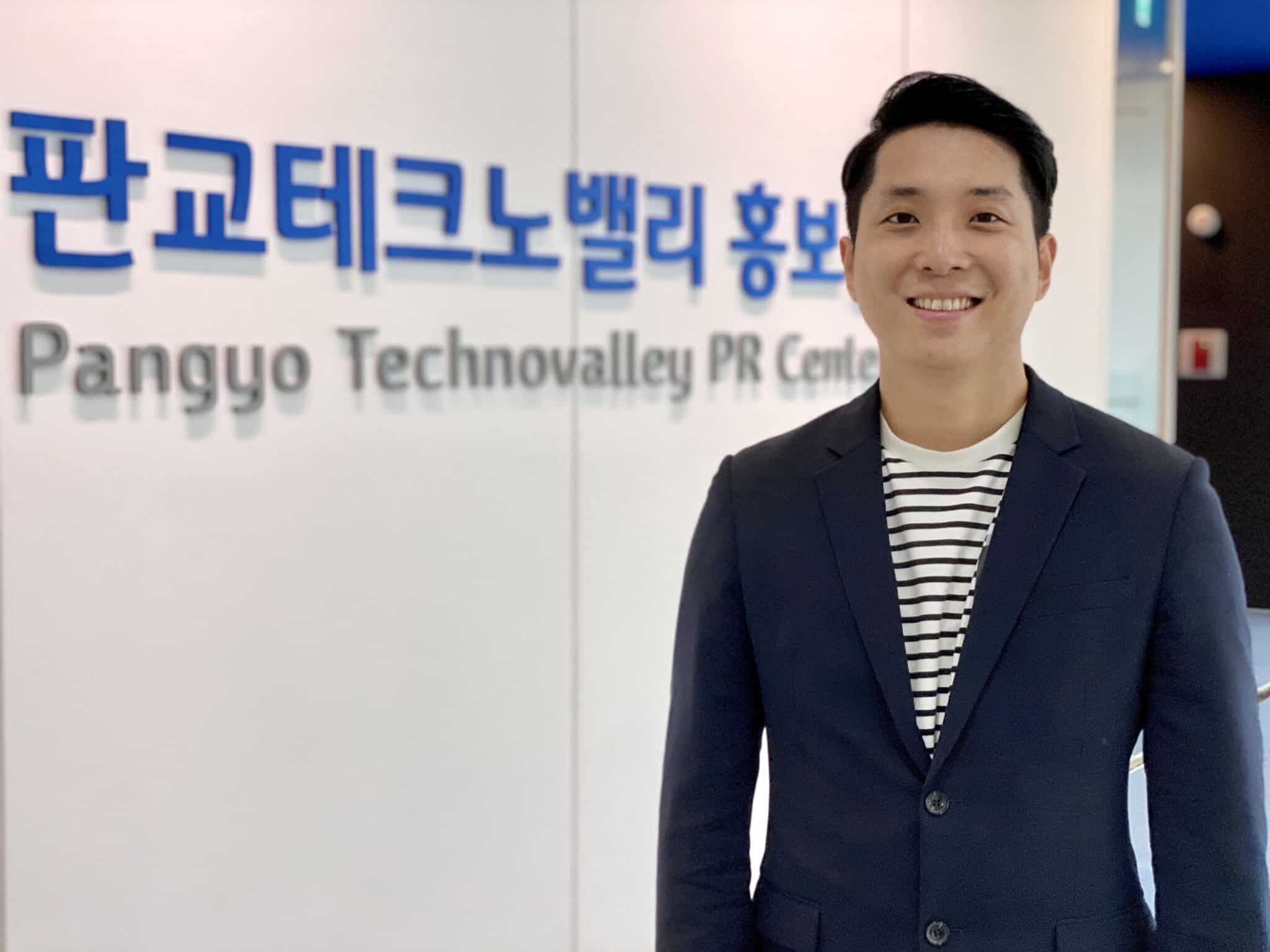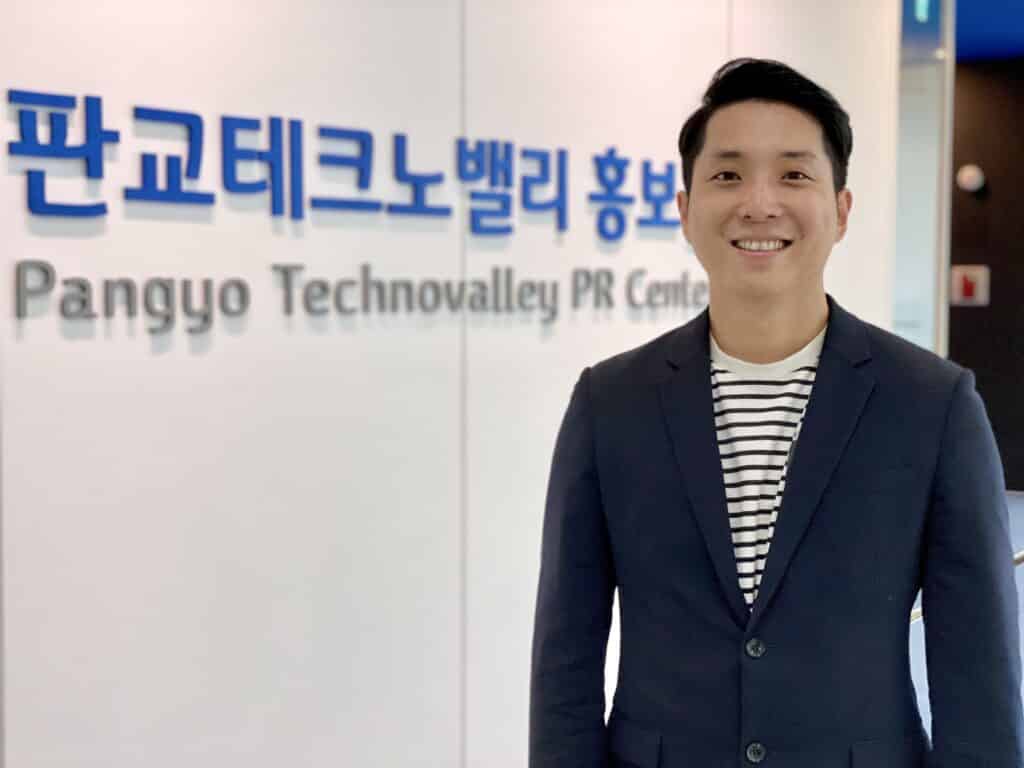 Background
Lee has been in robotics for many years at the Intelligent Robot System Research Group under ETRI. He studied robot control and expanded his study to wearables. Then, one day, he got seriously injured while he was exercising. He had to be in a wheelchair for three months. When he removed the cast after three months, he was surprised that so many muscles were gone to the extent of not being able to even stretch his legs. Because of it, he had such a hard time rehabilitating in a wheelchair. That's when he realized that exercising joints was not only necessary when injured or due to illnesses, but also for preventing and managing musculoskeletal diseases for the elderly.
After being discharged from hospital, Lee gathered with the researchers he worked with and developed ExoRehab, a customized rehabilitation exercise program for the elderly who are restricted from activities due to sarcopenia. He ended up founding Exosystems in January 2017.
ExoRehab
ExoRehab helps the elderly and people with sarcopenia to use their muscles without relying on expensive medical devices. It is a wearable device that is worn on the knee supporting rehabilitation with the right electric stimulation and provides the right exercise program. The users of ExoRehab can be used not only the elderly, but also people who have limited physical mobility due to accidents or disabling diseases like stroke.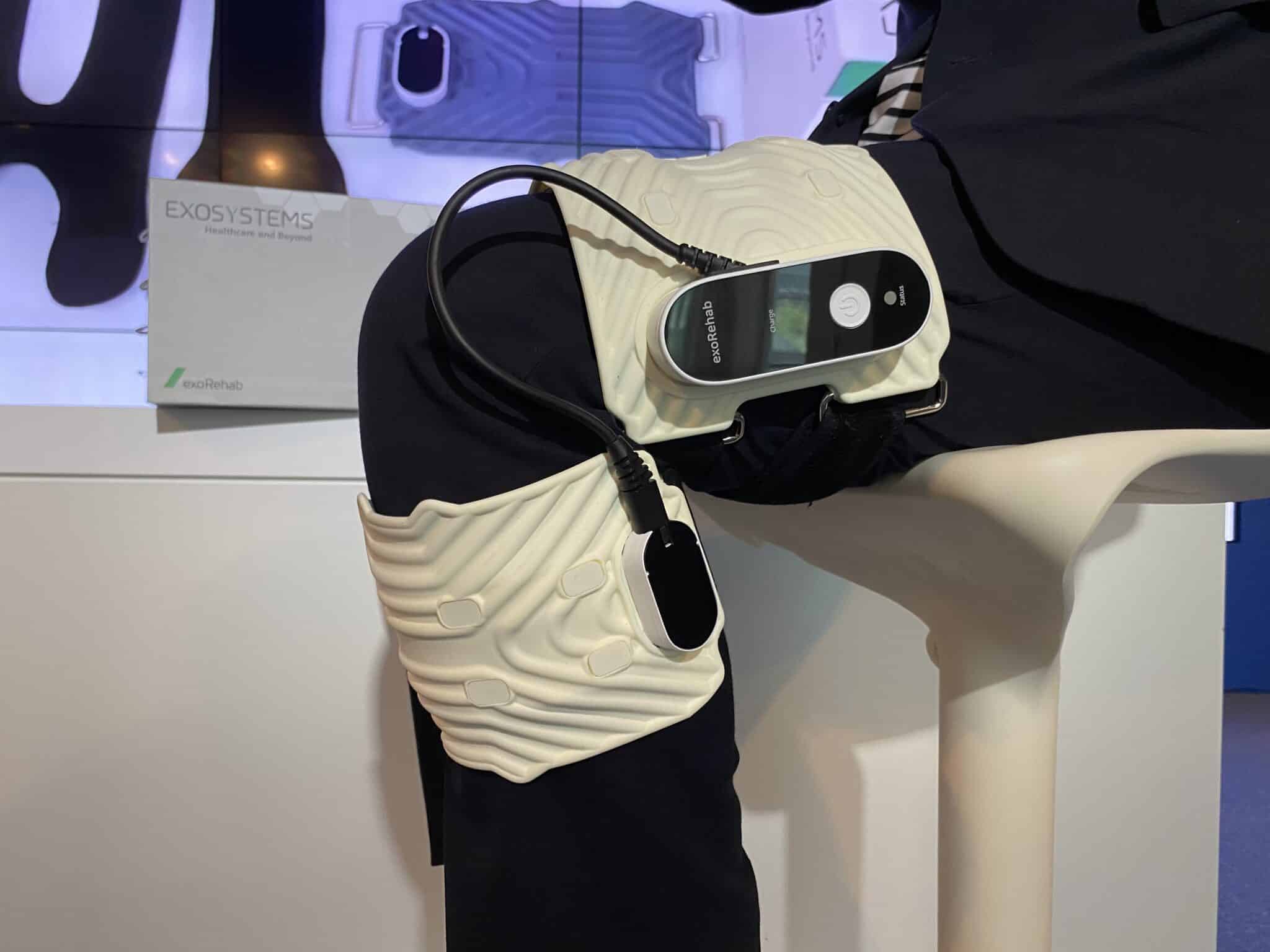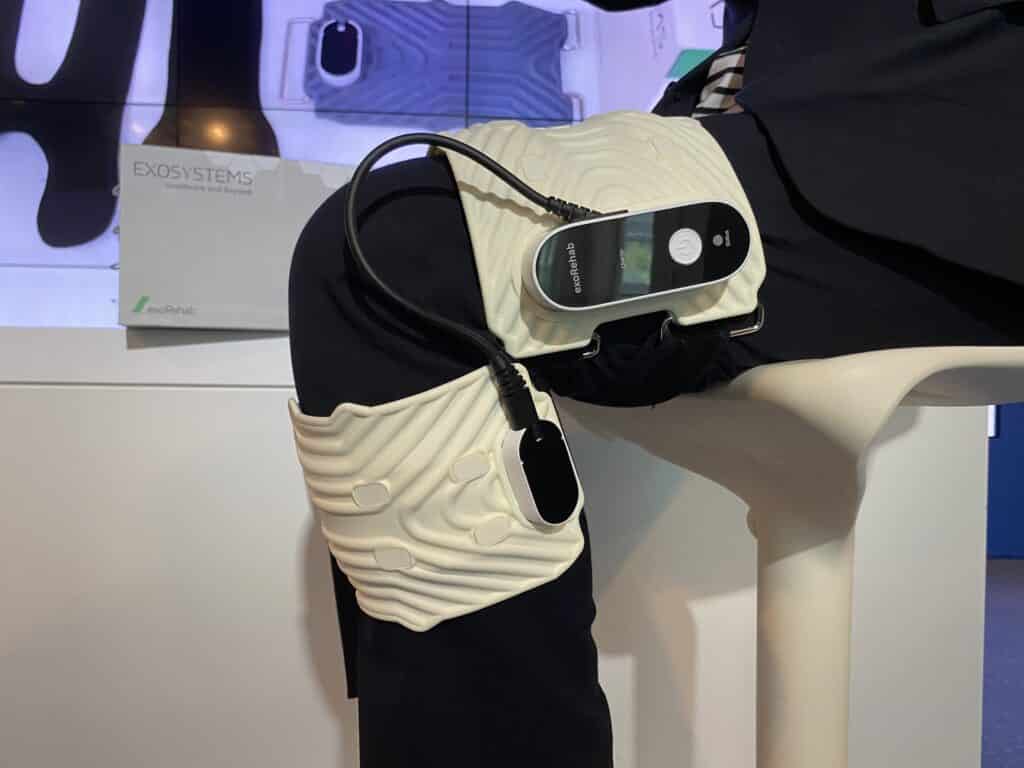 Four-week testing of ExoRehab on the elderly people who are 70 or older showed that the walking speed has improved by 9.2 to 24% and muscle strength by 24 to 43%. With the successful clinical effect of ExoRehab, Exosystems has created a variety of exercise programs with the Department of Rehabilitation Medicine and Orthopedic Surgery at Seoul National University Bundang Hospital. It was then selected as a pilot project for the Busan Eco Delta City regulatory sandbox. With ExoRehab, it has also received the Innovation Award in two sectors, Health & Wellness and Tech for a Better World at CES 2020, proving its excellence in technology.
More than hardware
ExoRehab manages user's health management data with the cloud. By analyzing the exercise performance data and musculoskeletal data, it can provide data-based health management with objective information. With the execution details and progress that can be identified by the monitoring web page, it is also evaluated as the "smart knee health care solution." It is equipped with an exercise program created by collaboration with a medical staff specializing in musculoskeletal rehabilitation, so it can perform the same rehabilitation-related functions used in medical institutions. It also measures the angle in which the knee can move and the muscle strength, providing quantitative measurement data.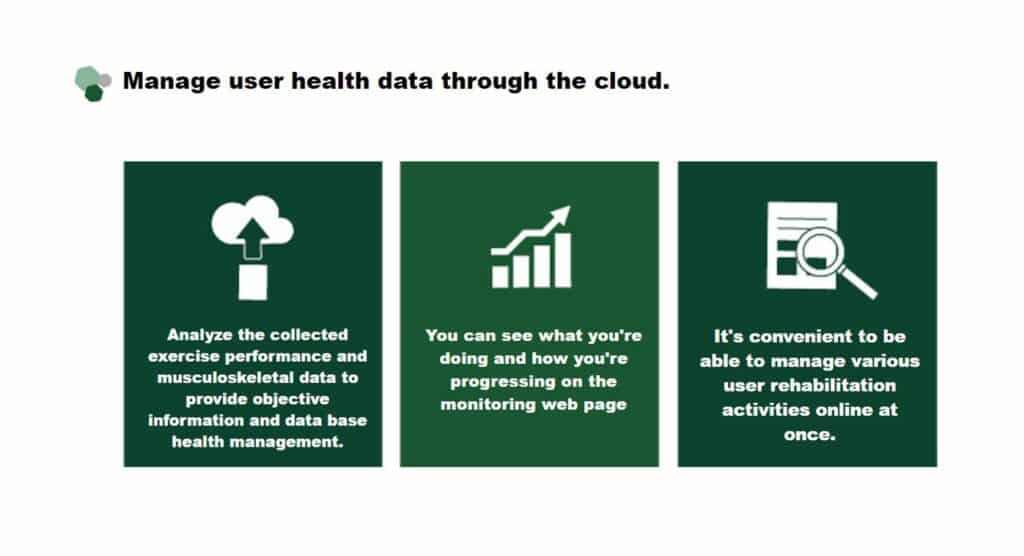 Exosystems does not simply manufacture and sell hardware or aim to be a company that just manufactures medical devices. Based on the experience of developing a wearable motion recognition device, it aims to solve the problems that the patients in rehabilitation are suffering. The company's ultimate goal is to act as the platform as a health partner for older people, contributing to their healthy lives. For this, Exosystems is planning to develop a platform that includes services by health care professionals and physical therapists to manage the health of older people with ExoRehab.
About pangyo
About being located in Pangyo, Lee said, "Because Pangyo is a transportation hub geographically, we can easily have meetings with people in the metropolitan area and other areas as well. Because there are many startup companies that keep trying to reach their goals and create new things endlessly, we get to think about our business a lot and get motivation for new challenges as we share our vision with them."
Interested about Pangyo? find more articles here.