The bulky computer systems and large monitors that used to be the standard for pupils in the UK are no longer found in classrooms. The new requirement is for classrooms to be filled with technology, including interactive online courses, iPads, and even robots with advance learning process. Technology paved the way for remote learning or online classes as well.
Edtech has seen a boost in 2020s due to COVID. However, with open campus they have to prove their value. So, what is the future of edtech startups? This article explores this factor be briefly touching critical aspects.
Massive Open Online Courses in India
It will be difficult to avoid mentioning India for online learning experience or if the topic of educational systems is brought up in the debate. India has one of the largest educational systems in the world, with over 250 million students enrolled. The outbreak was a grim reminder of how important blended machine learning settings are for kids in a nation.
Despite this, 50% of the world's population is still offline, and many of them are missing out on possibilities because they are cut off from society. The developed world is more likely to gain from the internet and its accompanying advantages than anybody else.
Edtech Growth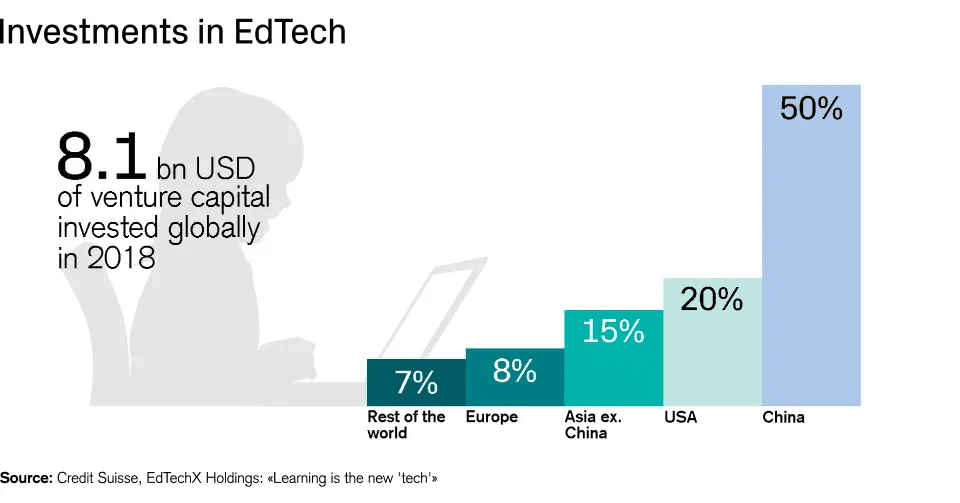 In the aftermath of COVID-19, Edtech start-ups, who had previously had little acceptance, finally got their due. This sector has seen an investment of around $4 billion during the previous five years, and over the next ten years, it is expected to grow to $30 billion.
Educational institutions were pressured to use remote teaching techniques, but Edtech start-ups not only have the tools needed but also the know-how to help reduce the danger that our conventional educational institutions had to deal with.
Anyone with a smartphone and an internet connection can now study, re-skill, and up-skill whenever and wherever they choose thanks to educational technologies.
The ability for students to tailor their study materials to their needs and the opportunity for educators to launch their own businesses are the two most influential outcomes of Edtech start-ups.
Edtech Space – An Online Education Market
The way education is changing is being impacted by a number of Edtech developments. For starters, we should get acclimated to and expect more virtual courses. The world's educational institutions are beginning to adopt the technological ease of conducting business online.
Many of them learned and are still learning how to move their operations and administrative responsibilities online after the first shutdown.
With the advent of digital platforms, everything became simpler to organize and keep track of, including annual calendars, attendance, exams, assignments, and fee transactions.
Flexible Working in Edtech Companies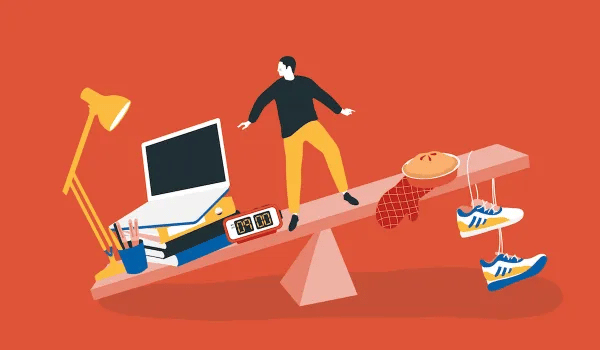 Restrictions brought on by the last epidemic changed the working environment drastically. Nearly half of all office-based enterprises in the US will request that their staff members work from home by March 2020. The technology enabling virtual work has been around for a long time.
These technologies were already developing hybrid/flexible, or "hyflex," arrangements before the pandemic. With Hyflex, employees may alternate between working from home and in a coworker's office.
Past Decade, COVID & Digital Learning
Prior to the pandemic's introduction of lockdown conditions, flextime work arrangements were uncommon. Prior to 2020, many businesses were hesitant to permit workers to work from home. Most office workers had to go every day to a shared workplace due to worries about productivity and staff oversight.
Even during periods of closure and social isolation, these technologies have enabled enterprises to continue operating. Many businesses that had not previously embraced the virtual office were convinced of its viability by the pandemic's testing grounds.
Interesting and Innovative Educational Technology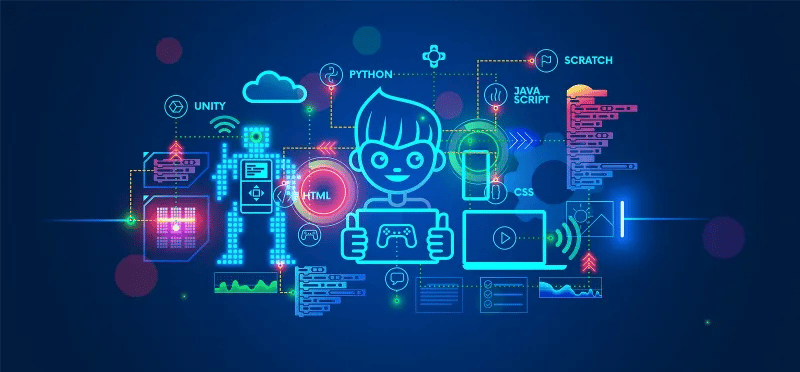 The use of games and simulations in the classroom is growing as a way to make learning engaging and enjoyable. The usage of blockchain technology ensures the security and transparency of programs used for transactions, record-keeping, and other functions.
To make online learning more immersive, a lot of effort is being put into making augmented reality (AR), virtual reality (VR), and extended reality (XR) dependable and affordable. It will undoubtedly transform the system of education worldwide and prove great success.
Technology can help industries to thrive, especially, educational institutions and millions of students. The edtech sector has the potential to alleviate illiteracy by creating online universities, and schools, and imparting diverse training to enhance skills.
Future Anticipations Regarding Adoption of Technology
We may anticipate faster digital adoption in the educational environment of 2022 as the globe advances beyond the standard curriculum and strives more for skill development than merely a degree. Investment in LMSs (learning management systems) and CRMs (customer relationship management) is increasing.
While LMS aids in program administration, documentation, monitoring, reporting, and delivery, CRM is useful for managing enrollment procedures. By 2023, the education sector AR market is expected to reach a value of more than $5.3 billion.
So, in 2022, we may anticipate seeing much greater use of and advancement in this technology. As a result of VR's need for separate headgear and AR's greater smartphone compatibility, AR has a stronger chance of becoming widely used in 2022 than VR.
The application of game mechanics and concepts in non-game contexts is another well-liked Ed technique for making digital learning enjoyable. This makes learning challenging material enjoyable for students. Their degree of participation rises as a result.
Politics and Education industry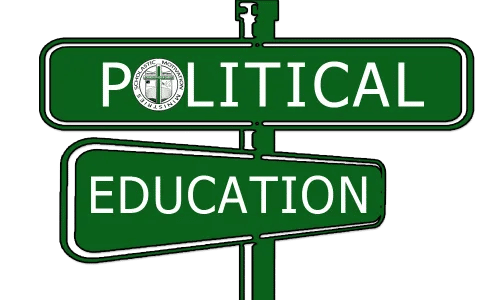 Online learning is not just a luxury for the privileged few. Everyone's world can be opened up via digital classrooms, both financially and socially.
Students learn new languages and work skills that will enable them to better support their family as long as they are in possession of mobile devices like smartphones and have access to the internet. Equally good for job seekers to enhance their skills.
Education also links individuals throughout the world. Ideas are swiftly and effectively shared across cultures through online education, frequently through one-on-one interactions with an instructor or student.
Education also has a political component because of its capacity to influence people's thoughts and behaviors. Because of this, nations like the People's Republic of China are cracking down on for-profit online education providers.
For both personal and professional growth, education had historically been highly valued in Chinese society. Nevertheless, by the middle of 2021, China's government had begun to crack down on Edtech firms, limiting their chances and all but bankrupting them with onerous rules.
According to reports, these adjustments were meant to lessen the financial strain on families and the enormous burden placed on schoolchildren. Concerns about private Edtech firms acquiring excessive control in China were also raised.
What is the Future of Edtech Startups? What we think?
China has curtailed most online gaming in addition to its campaign against Edtech firms. Virtual gaming, like online education, promotes social connections and multiplies possibilities for individuals to debate subjects that can be in opposition to China's political philosophy. China could be making an effort to isolate its inhabitants from the global community by doing this.