Electric vehicles are becoming more and more popular nowadays. But, Solar Electric Vehicles are in discussion as much. At least not in America yet.
Some answers to these questions can be the perennial problem of the weight of solar panels on a car, potential safety concerns and, looks.
However, in a Forbes article, author Steve Tengler says that a few SEV startups are giving these cars another look. Among these startups is a German automaker Sono Motors. This Munich-based startup is "giving Tesla a run for its money in terms of cash preorders for its flagship vehicle and could go public soon."
About the German Solar Electric Vehicle's latest model Sion
Laurin Hahn and Markus Volmer founded the company in 2016. Sono electric released its first-generation Sion prototype in 2017. The current model has 248 solar cells and proprietary technology. The CTO Markus Volmer says that this technology boosts 21-23 percent efficiency. The solar cells are integrated into the body of the car. They add up to approx. 152 miles per week of solar-generated range. That totals to about 190 miles per charge.
The frame is of aluminum. Thus making it lightweight. Moreover, it is 100 percent recyclable. The prototype comes in black or white color options. It seats five adults and offers all the connectivity and features you'd expect in any passenger vehicle on the market today. Furthermore, Sono Motors said that Sibros will lend its Deep Connected Platform (DCP) to the Sion fleet of vehicles. Sibros is a company specializing in deeply connected software and over-the-air (OTA) updates.
Sion is planned to be sold at a base price of $30,000. Furthermore, direct-to-customer deliveries are planned to be started by 2023. The response seems to be great with more than 13,000 preorders. These represent $331 million, stemming from predominantly European demand.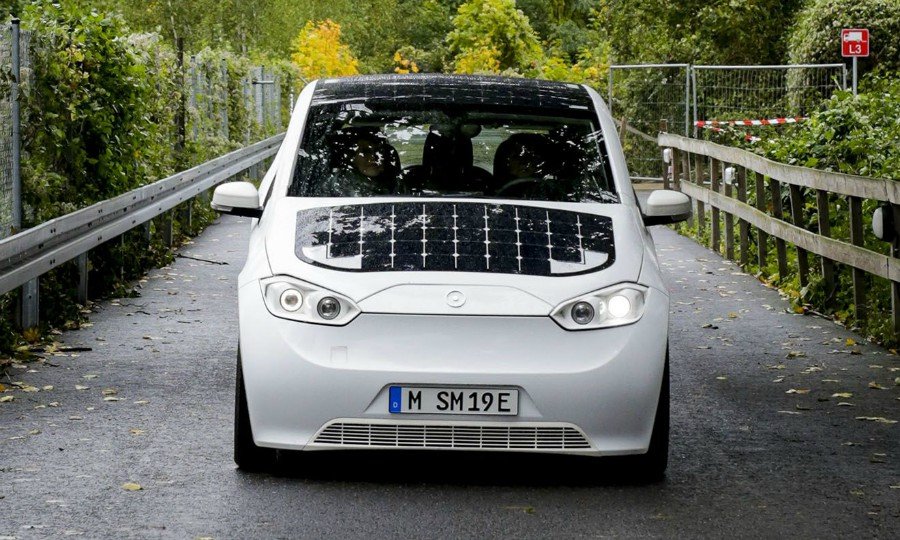 The battery
The 54 KWh cobalt-nickel-manganese free battery is probably the most interesting from a sustainability point of view. The battery is made from lithium-iron-phosphate (LFP). This is known to be particularly durable and has demonstrated low power loss. Production of it generates only about 4.1 metric tons of CO2. This is about the same as a one-way flight from Munich to New York City.
However, this battery is heavier than the lithium-manganese-cobalt-oxide battery (MNC) format more commonly used in EVs. Hence, Sono Motors recently employed a weight reduction expert to bring the weight down.
The battery also features the ability to allow for bidirectional charging capabilities, enabling it to act as a power generator in case of emergency.
The bet with solar electric vehicles
The Company is doing a lot to overcome potential skepticism about a solar car and to change people's minds and earn buy-in.
"Well, they let the customers drive. Over 13,000 down payments have shown people are convinced here in Europe. But the issue is that it's not so much known in the U.S. yet. Since the market hasn't been tackled there yet. But here in Europe, their traction is massive already. That too with almost no marketing.
We did over 13,000 test rides throughout Europe in 64 cities, and every time someone sits in this car they love it, and they go home and reserve it. Online direct sales are the only thing you can do in the 21st century."
A bold assertion for sure but backed by some bold new technology. I'm betting this is just the beginning for Sono Motors, and we'll soon be seeing the company in U.S. backyards