With this acquisition, the company plans to expand its business to the drone-using service market and aerospace sector. InSpace, acquired by Hancom Group, was founded in 2012 by CEO Choi Myung-jin from Korea Aerospace Research Institute and is the no. 1 technology company in the aerospace satellite ground station. It has been attracting attention by its unrivaled technology mainly in the building and operation of satellite ground stations and AI-based satellite/drone image analysis.
Hancom expand his drone business
Especially from last year, it has expanded its business to drone software by developing DroneSAT, an unmanned automation system that integrates technologies such as drone automatic take-off and landing, wireless charging, multiple operation, and communication data collection, control, and analysis. Drone Set includes an object detection, classification and reading module incorporating AI technology. This is expected to be used in various ways, including various accidents, disaster detection, traffic and crime detection, environment detection, and site control of agriculture, construction, and industry.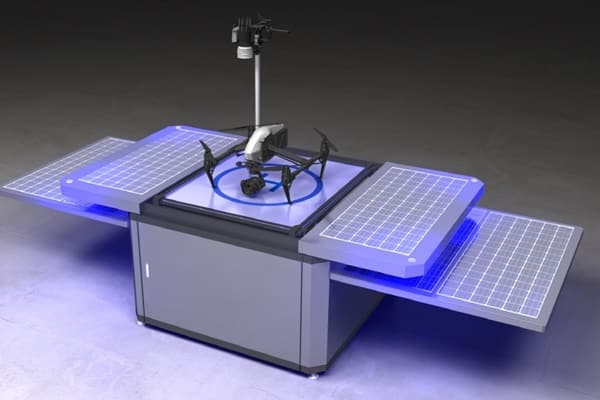 Based on the drone set technology of InSpace. Hancom Group built AI drone service platform by integrating various element technologies. Such as IoT, autonomous driving, and block chain owned by Hancom Group. It also presented the vision to contribute to the realization of smart cities by local governments and governments with the intelligent drone service.
For this, InSpace developed the unmanned drone safety network technology through the MOLIT's Smart City Challenge Project. (drone automatically photographs accident sites and sends them to 119 control room and firefighting site). By linking this to the fire safety platform which Hancom Lifecare is developing, you can secure more diverse spatial information. And expand the subjects of information sharing to the local governments and relevant public institutions. In addition, it is connected to drone mission training project which Hancom Academy is working on. Hancom MDS's drone charging and loading project, and Hancom Intelligence's drone certified project. Also actively participated in drone regulation sandbox, building an all-round system for commercialization of drone services.
A futur lunar exploration
In addition to the drone field, Hancom Group plans to gradually expand cooperation in the field of satellite utilization services based on the technology of InSpace. Which is promoting the development of a lunar exploration ground station.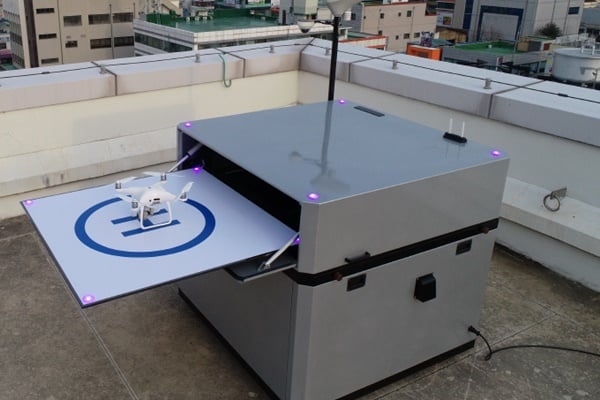 The drone industry is rapidly moving from aircraft to utilization service all over the world. As the domestic drone market is also pursuing various projects with a focus on developing drone utilization services, we are expecting that we can sufficiently lead the domestic drone market when we integrate InSpace's flight drone-related SW technologies and Hancom Group's diverse technologies, business experience, network, and brand power.

An official of Hancom Group
A growing drone market
Market research firm MarketsandMarket reported that the global drone service market increased from 5.27 billion won ($4.43 billion), 55.9% annually in 2019. By 2025, this is expected to be 75.59 billion won ($63.64 billion). Recently in Korea, the Drone Utilization Promotion and Foundation Establishment Act has been enacted in last May, actively fostering the drone service industry.
In February, Hancom Group signed a business agreement with DJI, the world's no. 1 drone company, and is promoting drone education projects by establishing a cooperation system with domestic and foreign drone companies.
Hancom Group is based in Pangyo, Pangyo Technovalley is the Asia Tech Hub where more than 1,200 companies in IT, CT, and BT sectors with innovative products and technologies are gathered. Located just south of the Seoul metropolitan area.