With each passing, the usage of cryptocurrency in the financial and transnational field is increasing at a substantial rate. As famous platforms like Bitcoin and Ethereum improve the overall process and security, more and more people have started to trust them. One critical factor that hindered the rise of this financial solution is the lack of cryptocurrency regulation for new crypto startups and businesses. Here are regulations for Crypto Startups for entrepreneurs.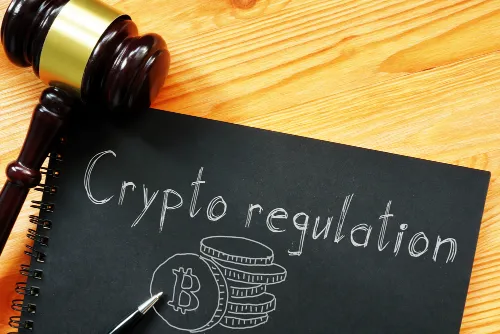 As financial virtual currency exchange institutes around the globe have started to adopt crypto as a new mode of international transactions, the need for proper cryptocurrency regulation is necessary. For that reason, many new regulations and laws have been adopted to streamline the process.
Currently, the accumulative worth of all cryptocurrencies is 2.4 trillion dollars. Upcoming blockchain businesses and startups are looking to take advantage of this boom.
We have been covering crypto news for quite some time and believe that we must help your audience understand these regulations quickly and precisely.
The article gives you an insight into the latest development that any crypto or blockchain startups must comprehend before taking any decision.
New Sales Regulation in 2022
According to the new Commodity Futures Trading Commission (CFTC) regulations and the bill passed by the Senate last August, it is now mandatory for every crypto or blockchain business to ensure that cryptocurrency transactions takes place under the Imposed state security law or federal law.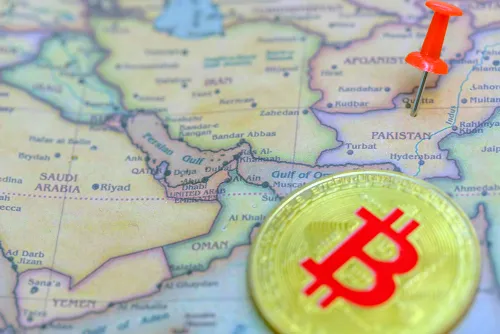 New definition of commodity
The definition of the commodity has been revised in which the CFTC will regulate future, swaps, and derivatives contracts under the Commodity Exchange Act. The state now considers them as crypto assets, and no company or startup can manipulate them for short-term gains.
We believe that CFTC will act as a vital watchdog because any fluctuation in Bitcoin price can crumble the whole market. Along with financial action task force and financial stability board crypto regulations will stay intact.
Promoting and Testing New Models
As a plan to mature cryptocurrency exchanges and facilitate new startups, the U.S government has established 'Arizona' as a Regulatory Sandbox. New emerging technologies and existing startups will be granted relief in central bank digital currency within its border to test and develop new fintech technologies that reduce the possibilities of money laundering.
Great opportunity
With these crypto regulations, fintech startups have a great opportunity to test and run new models without hassle. The law also helps new ideas by offering a two-year testing program in which companies can serve ten thousand customers without formal license.
In a recent development, other states follow the same law, and you can now test prototypes in Hawaii, Utah, and Vermont.
Mining and Border Restriction
The mining rule has been straightforward since the inception of Bitcoin. You can read those regulations mentioned on securities and exchange commission site. As a crypto company, you and your customer can mine and own digital currency if it is legal in your country and state. If a country imposes a crypto or digital currency ban, the company should not operate in that region to avoid serious consequences.
Discouraging Element
A slightly discouraging news is that Plattsburgh, New York, will be the only city to impose a ban on Crypto mining. Similarly, US marine corps banned all mining apps on mobile phones issued by the government. However, with new monitoring and security laws, we hope this ban will be lifted by mid-next year by this biden administration.
International Regulation – EU and the UK
One significant issue hindering blockchain businesses' rise is anonymous bank wallets. In order to stop that EU has passed a bill named MiCA which aims to trace the footprint of a transaction.
All companies now have to collect the data of sender and receiver so that relevant authorities can track down money laundering activities. Anonymous crypto assets are also banned from making the process more worth trusting.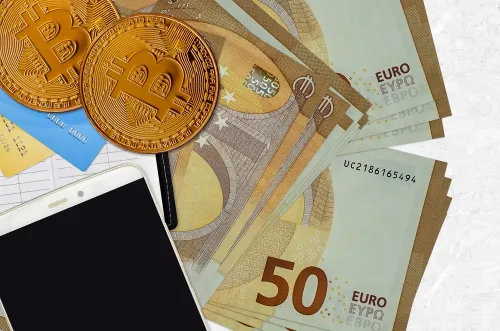 A cryptocurrency business would become PASSPORTABLE under MiCA once it received a license in an EU member state. It implies that it might open an office without needing the local government's permission or supplementary licenses in another EU country.
However, compliance won't be cheap, as one-time expenses for cryptocurrency companies might reach 16.5 million pounds, according to an impact analysis by EU officials. Costs in this range could be prohibitive for new companies, making it more challenging to build a brand identity.
UK actions so far
The UK is taking vital steps to pace up the rise of the crypto race in the region. The government has imposed several new regulations in the last few months. Now each new crypto startup has to take approval from Financial Conduct Authority prior to any testing and mining. The plan is to level the playing field with the exact standard in stocks and insurance products and legal action in case of breaches.
Preparing to these New Crypto Regulations
The government has ignored crypto regulations for years as virtual currency changes the whole balance to liquidity. However, we have seen nations changing their stance and drafting regulations for this industry.
These regulation helps business in presenting a secure platform for its consuming building a vital trust relation. These regulations might demotivate new startups, but looking at the larger picture, they can make a crack and stay relevant in the field.
We all know that crypto is an evolving currency, and it might take years to see a comprehensive and concurrent law that sets its direction.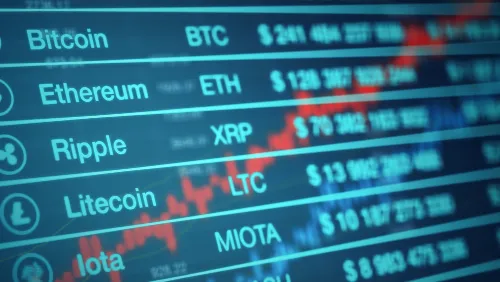 Comply with these regulations
So, you must correlate your business model with contemporary state laws to avoid inconveniences. One small tip is to look at the big giants like Bitcoins as they mold their practices and processes based on a regulation that is in plan and can be rolled out.
Also, partnering with larger bitcoin businesses that already have established connections with regulatory organizations is one approach to avoid likely compliance.
Final Thoughts on regulations for Crypto startups:
This article briefly discusses the critical and essential regulations that should be known to every fintech startup entrepreneur pertinent to financial system. We have covered regulations imposed in the US and the international market, particularly in the EU, as it is a hotspot of crypto assets.
These digital or virtual currency regulations for startups can be frustrating as they have to re-adjust their internal and external policies and practices. However, on the brighter side, these regulations will improve the consumer experience and create long-term financial relationships. These virtual currencies have potential to build digital assets or crypto asset and bring financial stability in the lives of masses.