The Made in Korea & Made by Korea MIK 2020 Season Off online exhibition, organized to promote Korean businesses to the world, was held on December 8 via ZOOM. Awards by the international media have been distributed.
The results of the Media Awards are as follows
Geekazine (USA): Awesomepia
LeCafeduGeek (France): LiBEST
Vietnamplus (Vietnam): Wellmarker Bio
SINA (China): J2C 
SVPRESSA.RU (Russia): BA Energy
Myfatpocket (Singapore): Linkoptics
IT DONGA (Korea): THE.WAVE.TALK
AVING NEWS (Korea): Geniesoft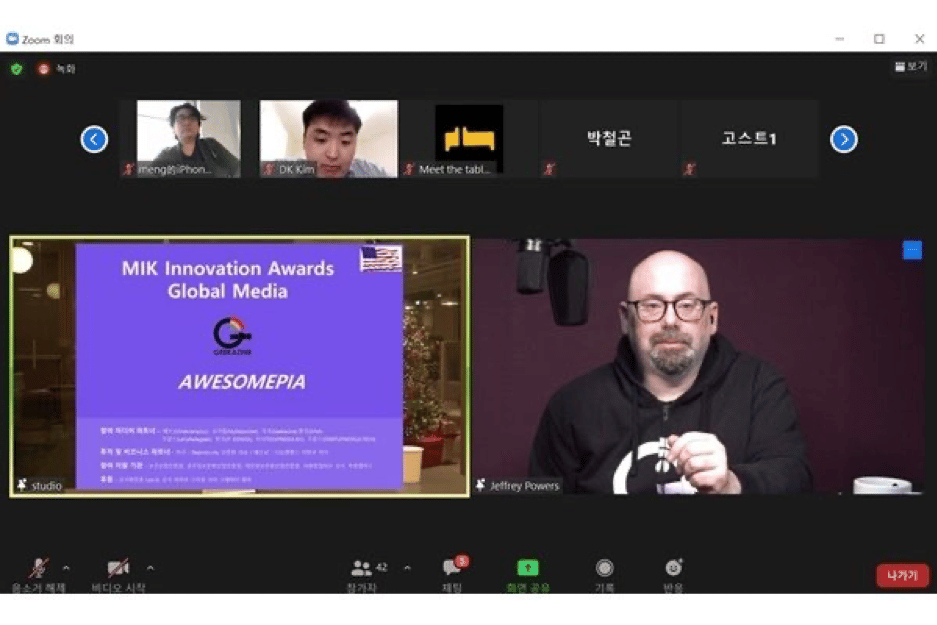 The Made in Korea & Made by Korea MIK 2020 Season Off Online Exhibition is organized by AVING NEWS. The media partner of more than 100 trade shows, including MWC and IFA, which has established a global information network with leading media companies in 54 countries. This time, eight media took part to make the participants known to the world.
Participants include organizations such as Korea Health Industry Development Institute (KHIDI), Gwangju Information and Culture Industry Promotion Agency (GITCT), Daejeon Information and Culture Industry Promotion (DICIA), Seoul Startup Hub Seongsu and Twosun Campus, and 24 IT, organic, health and content companies in Korea.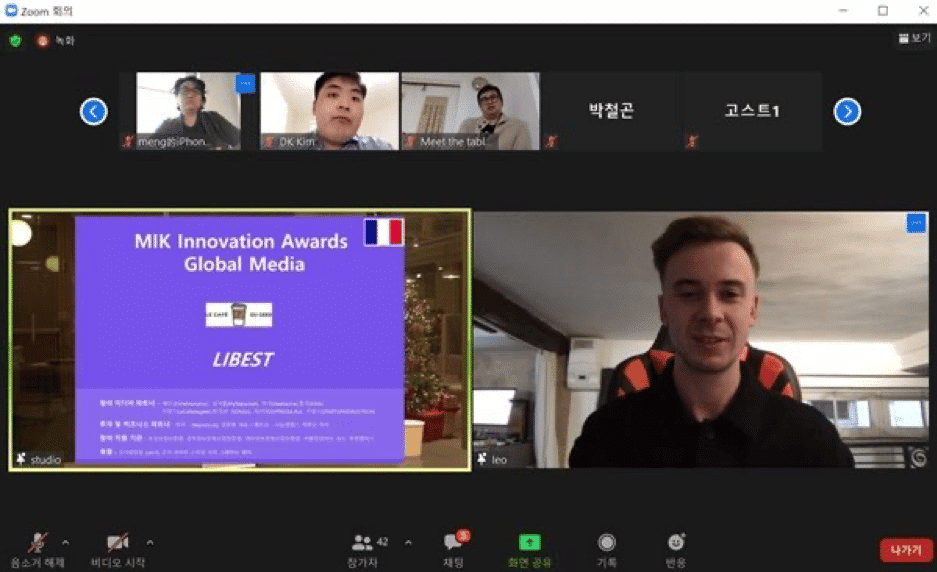 The MIK 2020 event took place like this
Performance Opening Performance (Jeffrey Powers, US Media Geekazine)
Opening keynote (Kidai Kim, editor of AVING NEWS)
Seminars

Kidai Kim, editor of AVING NEWS – The post-COVID era! Digital transformation
Kang Jun-hwan, CEO of Stepinto.City – US market entry, investment and business ecosystem
Lee Hyeon-gyu, Director of Nanuhm Angels – Entering the Vietnamese market and investment ecosystem

Global Media Awards (eight media choose one each).
In the post-COVID era, this global project presents a new direction for businesses. This online "lounge" is a place where the global media participate and meet the big Korean companies . And it is expected to provide the basis of an overseas entry for Korean companies .