Aimbe LAB Inc. (CEO Byung-soo Go) attended 'SWITCH 2022 (The Singapore Week of Innovation and Technology 2022)', the global startup exhibition held in Singapore Resort World Convention Center between October 25th (Tues) and 28th (Fri).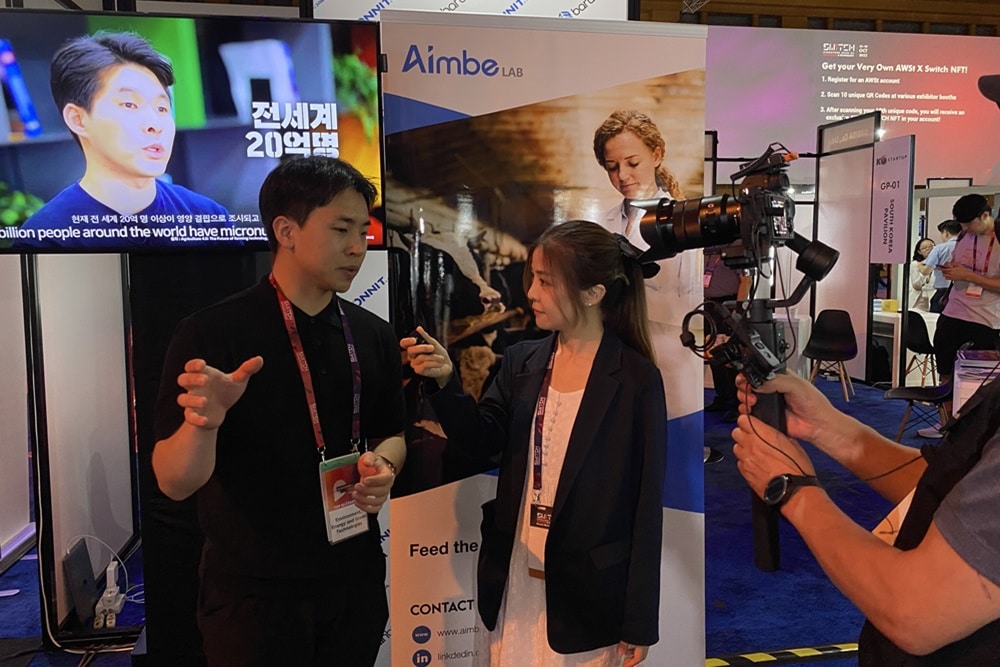 Aimbe LAB is a company that leads the digital transformation of the entire value chain of the livestock industry based on 'Feedtech' technology and provides overall livestock feed management and data platforms to farms and feed companies.
Maximizes Efficiency for Livestock Feed Management
'Myfeed' is a solution for the feed measurement process, management, logistics, and shipping, maximizing the efficiency of feed management for livestock farms and feed companies. It measures the amount remaining in the feed bin, consumption pattern, and condition through 'Feed Manager', a feed measurement IoT device, and shows it in real-time through the 'Myfeed' app. It can monitor the temperature and humidity inside the feed bin in real time and check the rate and pattern of feed consumption by keeping track of the mass of feed consumed. The app alerts the user when the feed bin reaches emptiness or shows signs of spilling or if the lid didn't close properly, enabling them to take quick measures.
Feed companies can optimize the management of raw materials, inventory, logistics, and shipping by monitoring trading farms in real time through ERP. All data accumulated through Aimbe LAB's solution is linked to public data and processed into meaningful data based on AI and machine learning technology.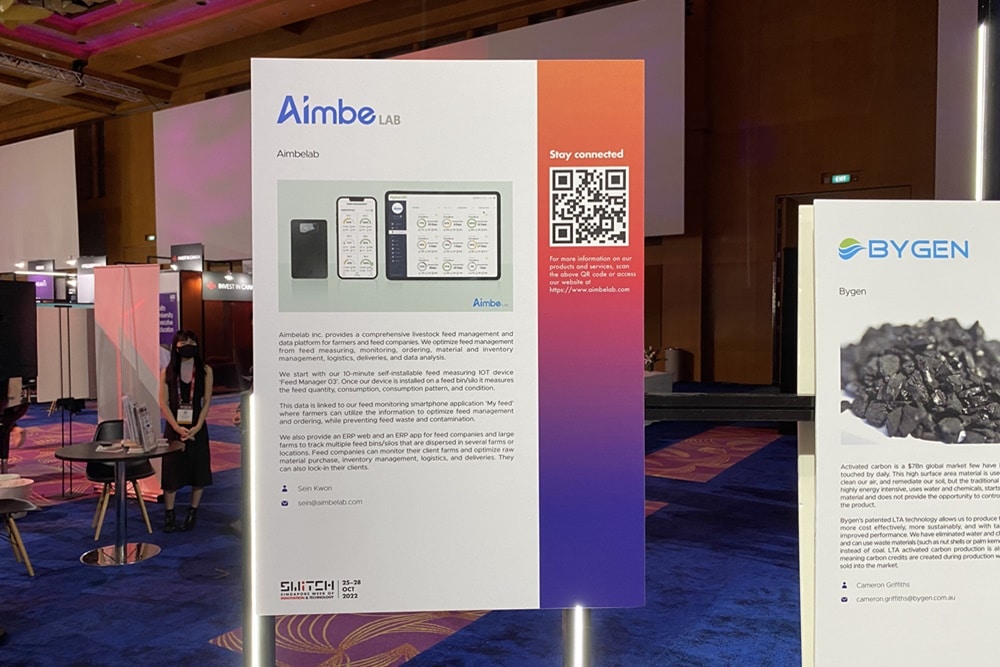 A spokesman for Aimbe LAB said, "Our 'Myfeed' solution is provided at a ¼ of the cost compared to products of other companies, enabling an affordable installation cost. In addition, we took farms and feed companies, which are sensitive to the spread of infectious diseases through the entry of outsiders, into consideration to provide a service that the user can prepare within 10 minutes."
They continued, "Feed companies can cut the number of deliveries by 30% through the Myfeed platform and reduce CO2 emissions subsequently. Livestock farms can adopt the product at an optimal price and optimize their feed management."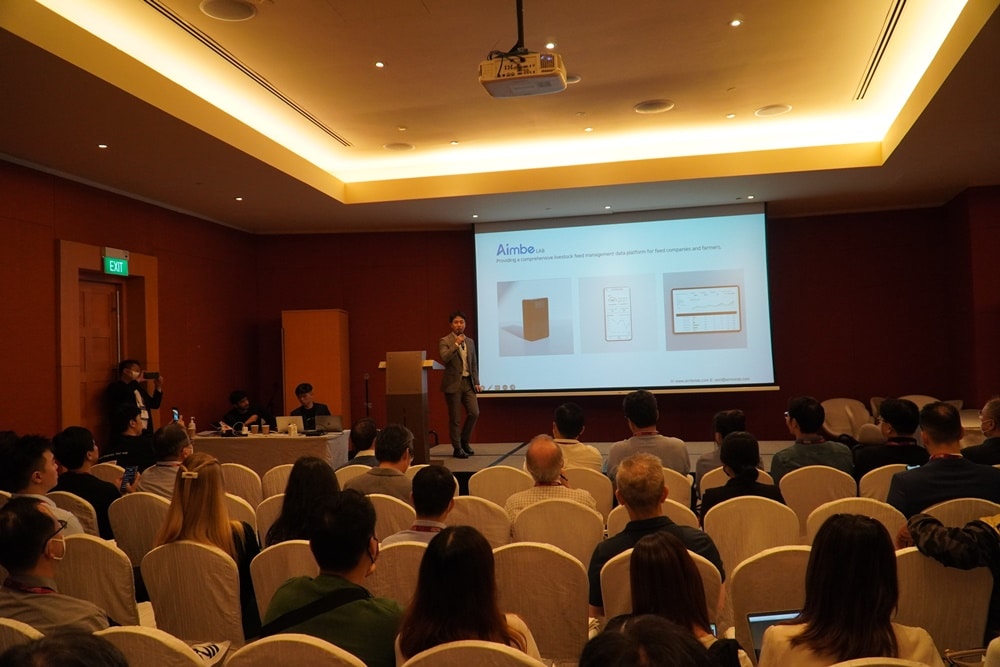 Having its 7th iteration this year, 'SWITCH 2022' is a global startup exhibition hosted by Enterprise Singapore, a public institution under the Singapore Ministry of Trade and Industry. Two organizations in KISED and Singapore's KSC Center (KISED 10, KSC Center 10) selected 20 Korean startups attending 'SWITCH 2022'. Between October 25th and 28th, the attending startups will be in the main event, where they will partake in programs like operating the K-STARTUP demo booth, K-STARTUP demo day, investor meetings, networking events, and pitching contests.