Monnit Korea (CEO Joung Hun Youm) attended 'SWITCH 2022 (The Singapore Week of Innovation and Technology 2022)', the global startup exhibition held in Singapore Resort World Convention Center between October 25th (Tues) and 28th (Fri).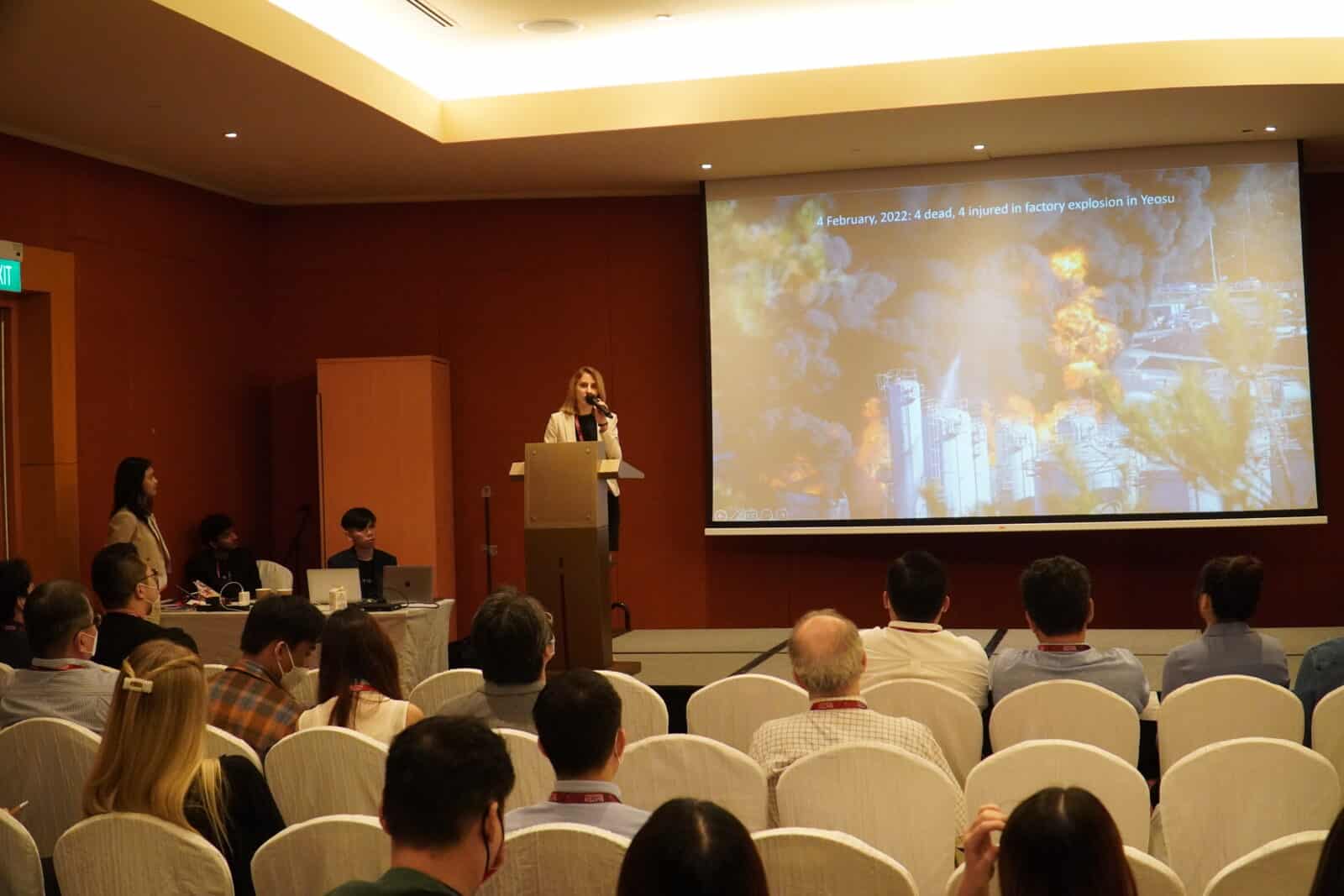 Monnit Korea helps clients run their businesses more efficiently by providing solutions with IoT wireless sensors. With over 80 kinds of wireless sensors with signal strength and an intuitive platform, it is appliable to various businesses. The company explained that it is possible to implement an optimal accident prevention and predictive maintenance system by building a real-time monitoring solution with cost-efficient installation and management costs to cut production costs and improve production capabilities.
They introduced △long-distance wireless sensors (wireless temperature sensor, humidity sensor, wireless open/closed detection sensor, motion detection sensor, occupancy sensor, etc.), △wireless gateways (North American IoT cellular gateway, international cellular gateway, etc.), △ and software (cloud sensor management software, loT data verification platform, etc.) at the exhibition.
Advantages in Excellent Security and System Stability
Monnit Korea's wireless IoT sensors and platform, which are essential for digital twin projects, are used in updating technology in buildings, farms, construction sites, and factory projects. The platform emphasizes its easy installation method that doesn't require complicated construction work. As a product that has made expensive precision sensors wireless and secured stability to prevent data loss, they are being sent to projects that require integrated control, cost reduction, predictive maintenance, and big-data analysis.
They have the advantages of implementing low-power modules that allow them to have a lifespan of up to 12 years without changing batteries and possess over 80 types of wireless sensors, enabling them to adapt to various projects. They also are equipped with the highest rated security protocol and are capable of custom development of things like wide-range wireless sensors and precise wireless vibration sensors. They can create tailored platforms that clients want and provide diverse protocols so that they can connect easily to existing platforms.
A spokesman of Monnit Korea explained the background of their attendance at the exhibition, saying, "As all of our sensors are wireless and use the RF method to enable the use of global RF, Monnit Korea's smart solution is applicable anywhere in the world. As our sensors can easily be installed in Korea and overseas, we want to introduce our wireless solution through various export markets."
They continued, "Our sensors have excellent security and system stability and can easily be connected to existing software through Open API like XML, JSON, and MQTT. As such, we expect software companies to be able to implement an efficient and stable business through Monnit Korea's hardware."
Having its 7th iteration this year, 'SWITCH 2022' is a global startup exhibition hosted by Enterprise Singapore, a public institution under the Singapore Ministry of Trade and Industry. Two organizations in KISED and Singapore's KSC Center (KISED 10, KSC Center 10) selected 20 Korean startups attending 'SWITCH 2022'. Between October 25th and 28th, the attending startups will be in the main event, where they will partake in programs like operating the K-STARTUP demo booth, K-STARTUP demo day, investor meetings, networking events, and pitching contests.