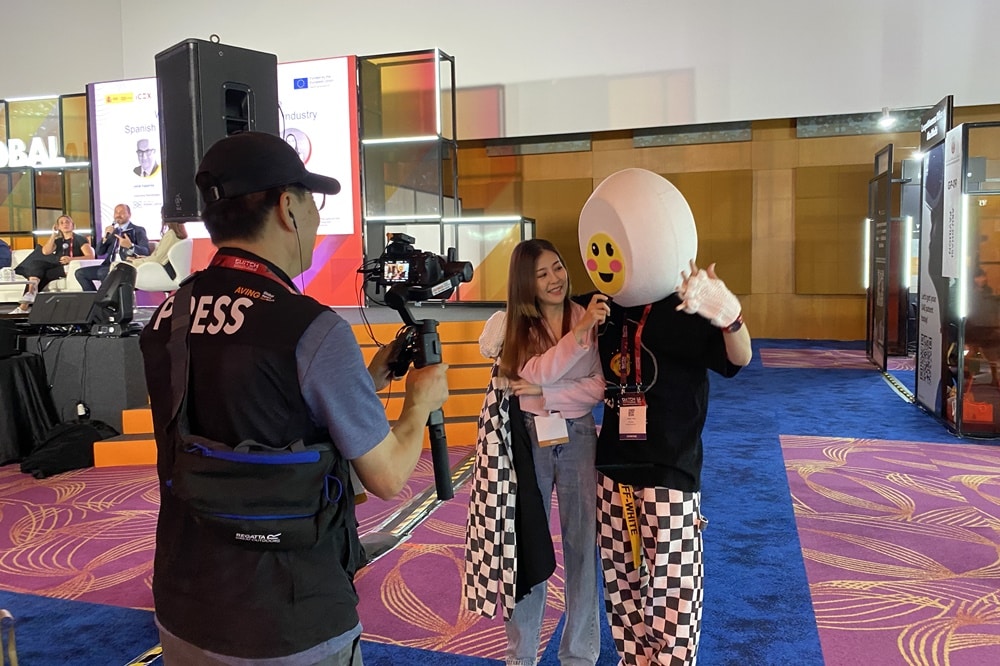 SUNNY SIDE UP (CEO Avril Han) participated in the global startup exhibition 'SWITCH 2022 (The Singapore Week of Innovation and Technology 2022)' held at the Singapore Resort World Convention Center from October 25 (Tue) to 28 (Fri).
Avril Han, the founder of SUNNY SIDE UP (SSUP), patterned their company slogan "'THE SUNNIEST COMPANY ON EARTH FOR ALL ANIMALS' after the Disney slogan 'THE HAPPIEST PLACE ON EARTH.'"
In this exhibition, they introduced an AI-based application to diagnose an animal's skin condition.
Launched first through domestic crowdfunding 'Wadiz' in October 2022, SSUP's pet skin disease ointment 'ANIMARK Yellow Centella Salve' had a successful start with a funding rate of 6,318%.
SSUP CEO Avril Han said, "it is a safe ointment that has undergone four clinical trials registered as quasi-drugs for animals by the US FDA, which is famous for its difficulty." These trials include inflammation improvement, moisturizing power, skin barrier strengthening, and body safety. "We have developed an AI-based remote skin diagnosis service for the convenience of consumers who may be confused about whether they should go to the vet or just apply ointment."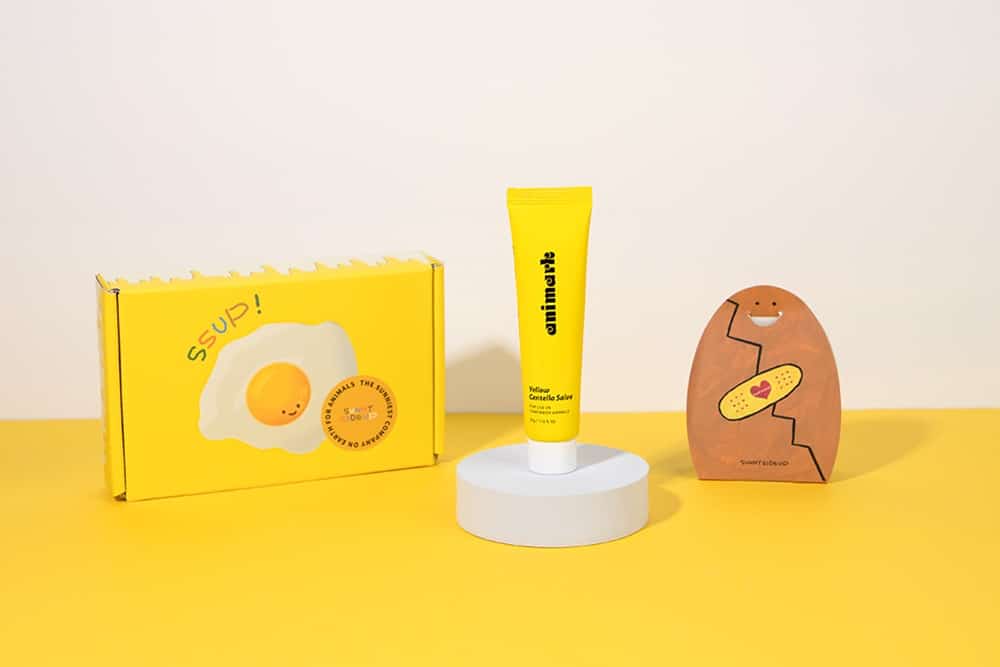 The ointment dedicated to pets, with the AI skin diagnosis service
It is free of charge service to customers who use ANIMARK Ointment. It is a system that uses AI to check the skin condition of pet animals for 24 hours and helps them decide whether to apply the ointment or visit a veterinary hospital.
It is a simple service that allows the user to take an image of a pet's skin disease with a mobile phone and upload it to the AI app that checks whether the skin disease is harmless or dangerous. The first 'inspection at home' helps to save time and money on unnecessary visits to the veterinary hospital.
CEO Avril Han said, "SSUP's first mission is to introduce a brand dedicated to pets not just available in a pet supply store but also in Sephora, the largest select shop in the United States, where global skincare brands compete. With 'Made in Korea' companioned animal skincare brand products, we want to promote the awareness that animals need skincare just as humans are passionate about it.". as he expresses his ambitious aspirations.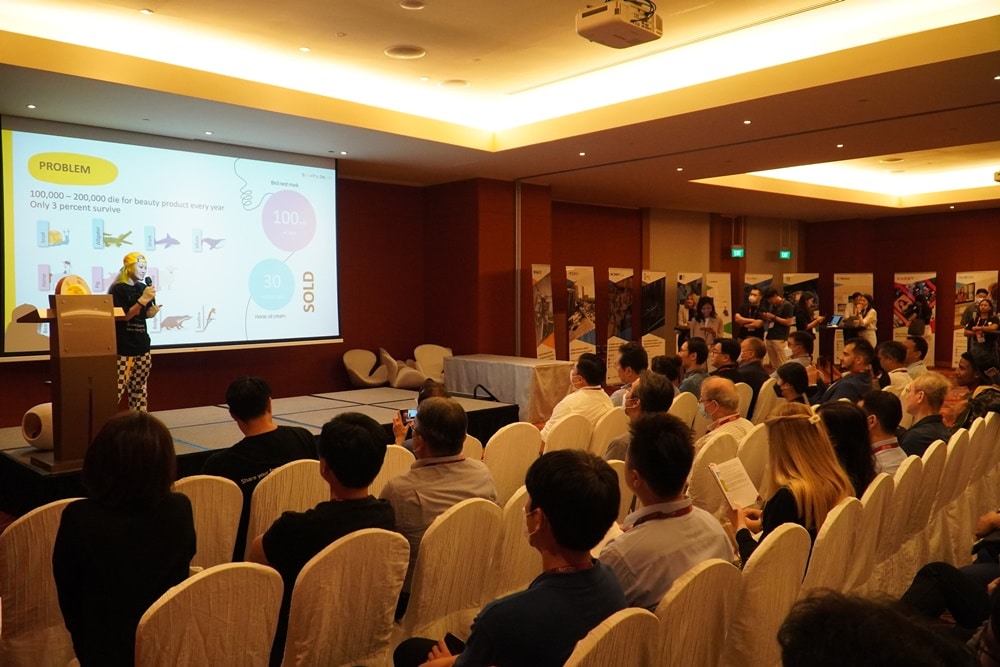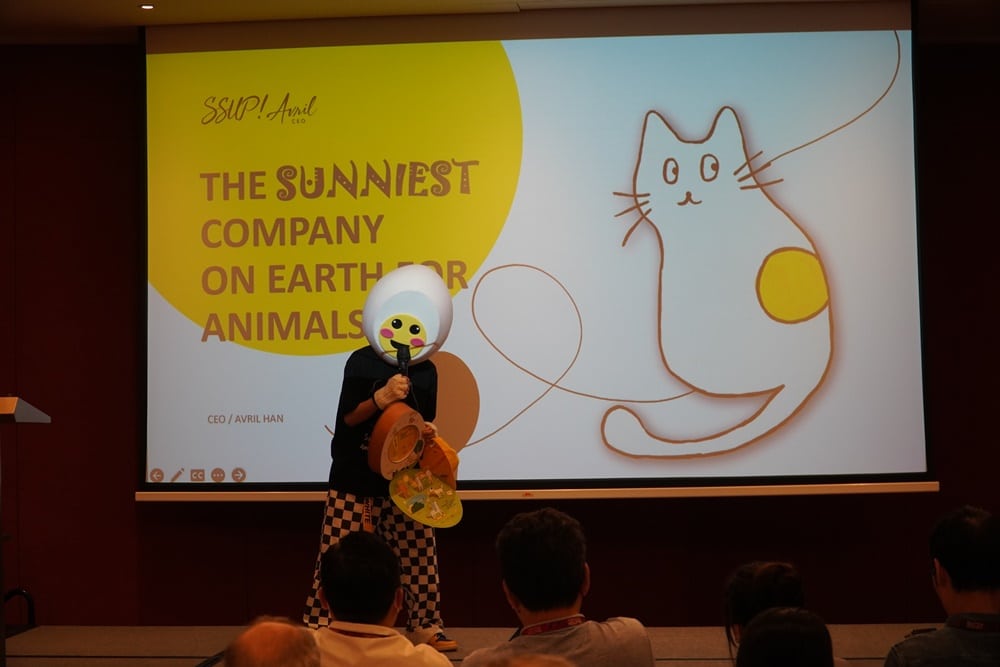 Having its 7th iteration this year, 'SWITCH 2022' is a global startup exhibition hosted by Enterprise Singapore, a public institution under the Singapore Ministry of Trade and Industry. Two organizations in KISED and Singapore's KSC Center (KISED 10, KSC Center 10) selected 20 Korean startups attending 'SWITCH 2022'. Between October 25th and 28th, the attending startups will be in the main event, where they will partake in programs like operating the K-STARTUP demo booth, K-STARTUP demo day, investor meetings, networking events, and pitching contests.