A new funding record might have been made with Aesty premium cordless flat iron. The product Aesty successfully raised its initial Kickstarter funding goal of $10,000 in just under 15 hours.
Who created this product and their inspiration for it?
MANGOSLAB is a tech-oriented startup in Seoul, South Korea. It was spun off through Samsung Electronics' in-house venture C-Lab in 2016. Aesty is their creation. The team must have had many people with long hair as they created the ideal product, they would want to use themselves too. The idea was conceived after getting frustrated with other hair irons in the market.
Consequently, leveraging the company's in-house thermal technology, their product Aesty successfully raised its initial Kickstarter funding. MANGOSLAB team aims to begin revolutionizing the hair straightener industry with its cordless hair straightener. In addition to being cordless, it also has a bunch of other features that make it a very unique product.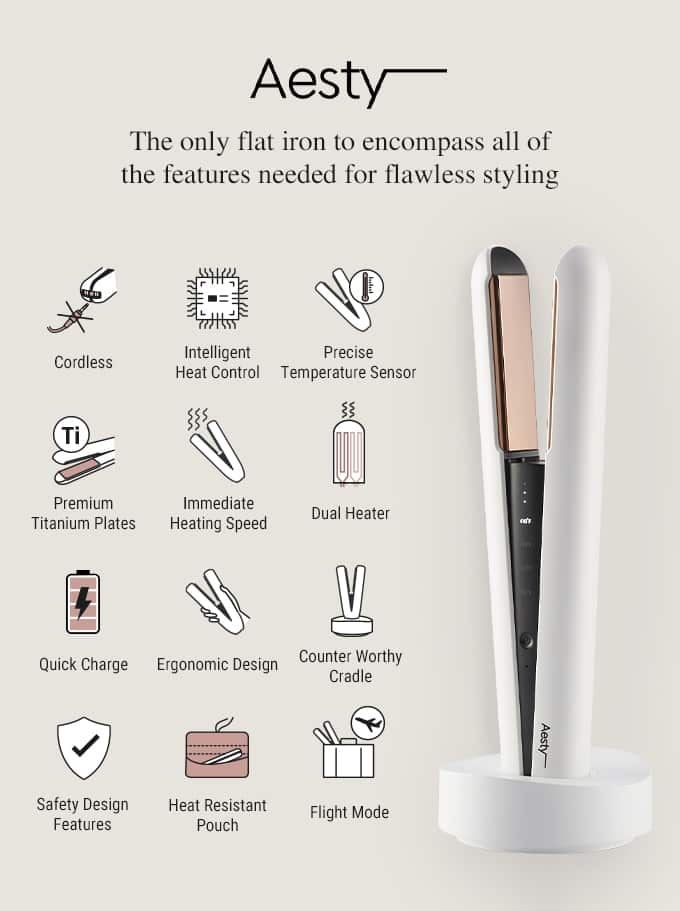 Features of Aesty premium cordless flat iron
Battery details
This cordless flat iron is powered by a 4-cell lithium battery. The three blinking dots on the side body of the iron indicate the charge left in the battery. And it can be easily charged with the charging cradle.
Heating and heat-control system
Aesty has a dual-heater in its heating plates. This means that they have used double coils in each plate for immediate heating speed. Aesty's intelligent heat control system regulates its temperature 150 times a second, delivering even heating throughout the styling process. Even heating allows users to achieve desired results with just one pass which minimizes heat damage significantly.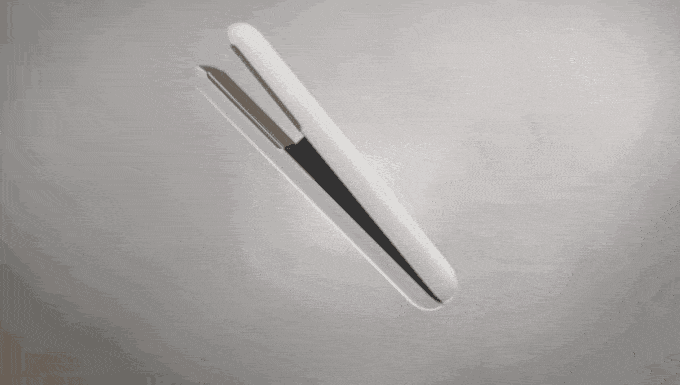 Unique product design
Most of the flat iron products that are in the market have rigid edges. They are rectangular. This sometimes results in the curls having creases in them. The overall finish of the hairstyle is not very smooth. But Aesty has a hinge-less smooth design. Its rounded shape makes curling not only easier, and faster but prevents any kind of hair snagging or pulling. Thus it not only promotes stylish hair but healthy hair as well.
Safety features
The MANGOSLAB team collaborated with their product development partners to develop the ideal design. Firstly, its a design encompassing the optimal size, grip, and quality materials. Secondly, with its premium titanium plates, hinge-less smooth design, Aesty received the 2021 Red Dot Design Award.
Finally, multiple safety measures are in place for the heater, battery, and charging cradle. This is to prevent safety accidents and reduced product performance.
Additional features
Additional features include a safety clip to close the iron to store it or pack it in the luggage. It comes with a heat-resistant pouch to instantly put it in and store it when you are styling on the go. The product also comes with a hybrid mode, that optimizes the battery usage and helps it last longer with a single charge.
You won't find this combination of features in any other flat iron

Sue Lee, Product Manager
This YouTube video shows all these features and explains them in detail. The video shows how to optimally use Aesty premium cordless flat iron to create two hairstyles in under 10 minutes. A detailed explanation is there on how to handle the iron to get the desired result. And as someone who uses these products, I know how helpful that is.
The product can be viewed on their Kickstarter page too. Backers who are interested in grabbing one for themselves are encouraged to reserve their reward as soon as possible before the $199 early bird reward tier is sold out.
Any editors or influencers (particularly in the beauty, fashion, product design, or technology industries) interested in reviewing a product can contact the company through the contact information listed below:
Hailey Yun, Global Marketing Coordinator