Some key points about Alpha Circle. Alpha Circle to compete in overseas markets with solutions optimized for VR. Business goals to work with mega corporates like Netflix, Disney, NVIDIA, and INTEL. Synergy expected through cooperation with platform and content developers located in Pangyo.
As the number of people staying at home is increasing due to the prolonged COVID-19 pandemic, more people are looking for the VR services that allow you to enjoy the sense of presence and immersion anytime and anywhere. Among them, the entertainment market is one of the areas where VR services are active. In the era of untact, the VR market can thrive, and there is a company that is drawing attention by developing a video solution that significantly improves the quality of VR that had been notorious as being poor.
Alpha Circle is a VR image quality improvement solution developer
Alpha Circle (CEO Shin Eui-hyun) located in Pangyo Techno Valley is a VR image quality improvement solution developer. That aims to become a solution company that leads the global VR video software market.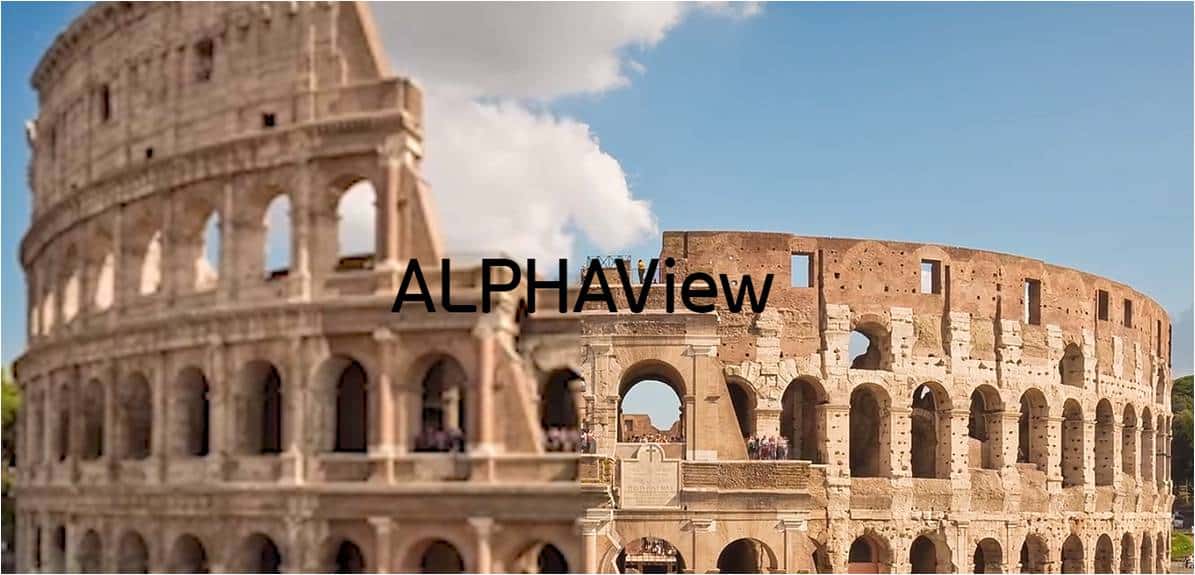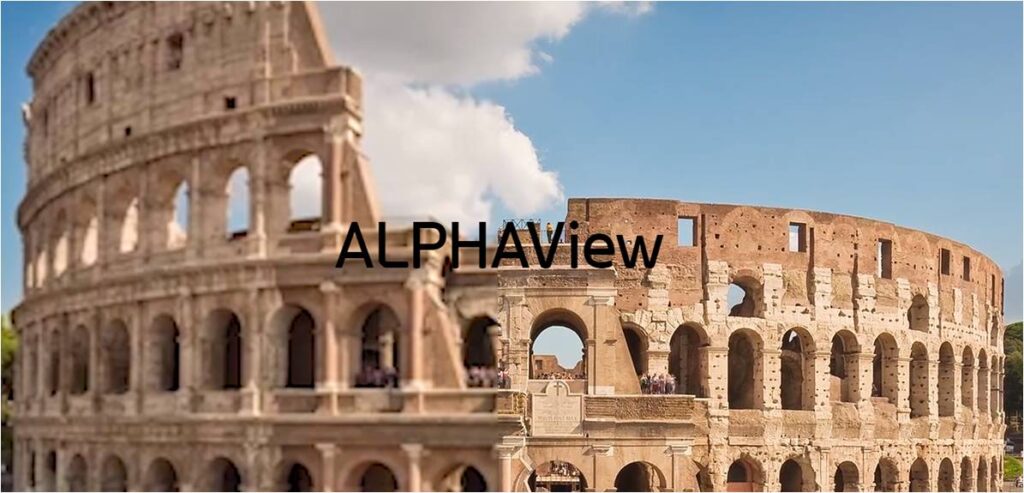 Shin has accumulated expertise in the fields of virtual reality (VR) and augmented reality (AR). And he found a way to improve the poor image quality while trying out various VR contents. He thought, "VR users cannot look at multiple screens at once. So by focusing the picture quality only on the screen currently on view. Maybe we can succeed in expressing high-quality 360-degrees!" As he converted his ideas into concrete algorithms and applied for technology development and patents. Shin learned that there are similar solutions in Silicon Valley, Europe, and Japan. But "Our solution Alpha Circle View is much better in picture quality and the performance felt by the users."
The end of disappointment due to poor VR experience
People think VR is used as a means of virtual movement to places people want to go. But they are often disappointed at the poor experience VR provides. Shin says he had solved such issues with his solution.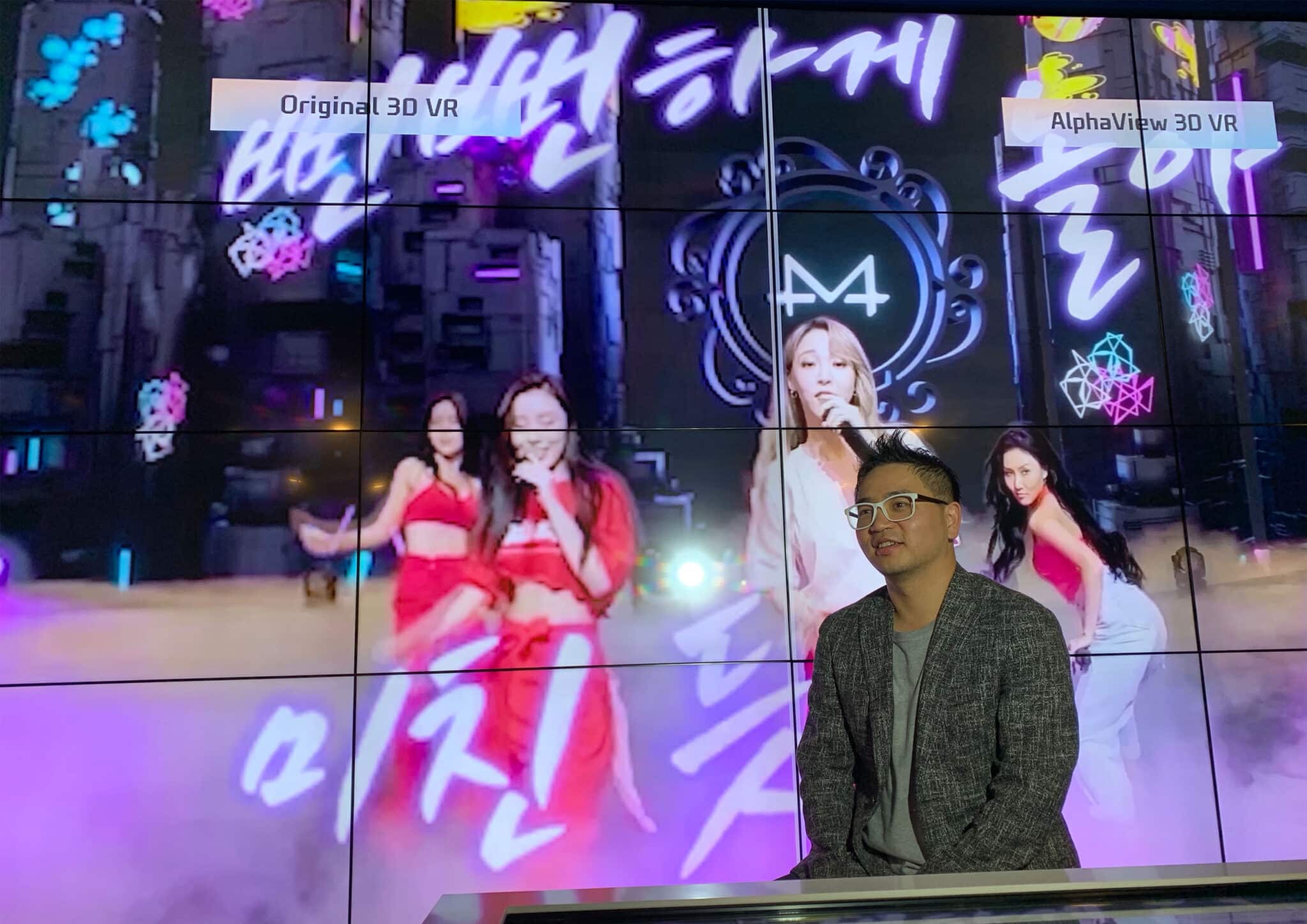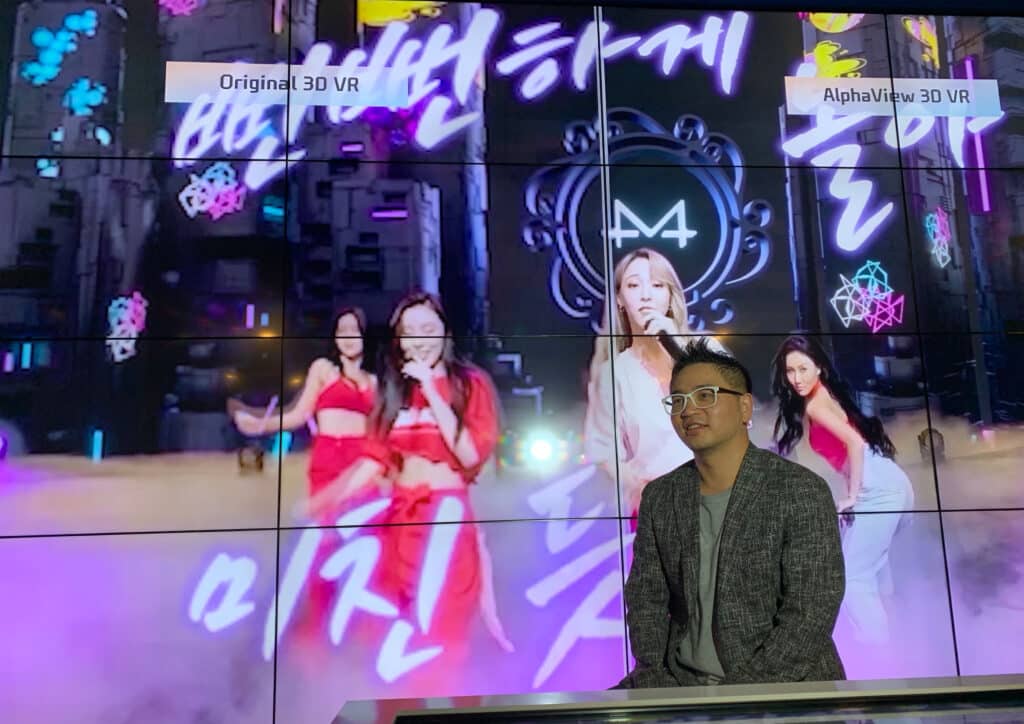 Alpha Circle View boasts 3D (7680×7680) quality in VR with its exclusive algorithm. VR is a 360-degree screen that completely surrounds the user. So even with the same 4K, the image quality of the viewing angle that the user sees through the VR device is not up to HD level. Alpha Circle View maximizes the image quality only on the view angle area of the user to display threshold. And other areas are on standby with minimum quality. The method of showing the screen is technically the world's highest level of performance that seamlessly connects and reproduces segmented videos without technical errors of even one frame (1/60 sec for 60fps video).
Alpha Circle, which provides high-definition VR services to users in cooperation with VR content providers, is expanding its market to education and medical fields, starting with entertainment. Shin said, "Recently due to COVID-19, previously offline-centered businesses are very stagnant these days. Particularly, performing arts like musicals are going through very difficult times due to social distancing, and it's disheartening. But with Alpha Circle View solution, I think we can provide alternate solutions."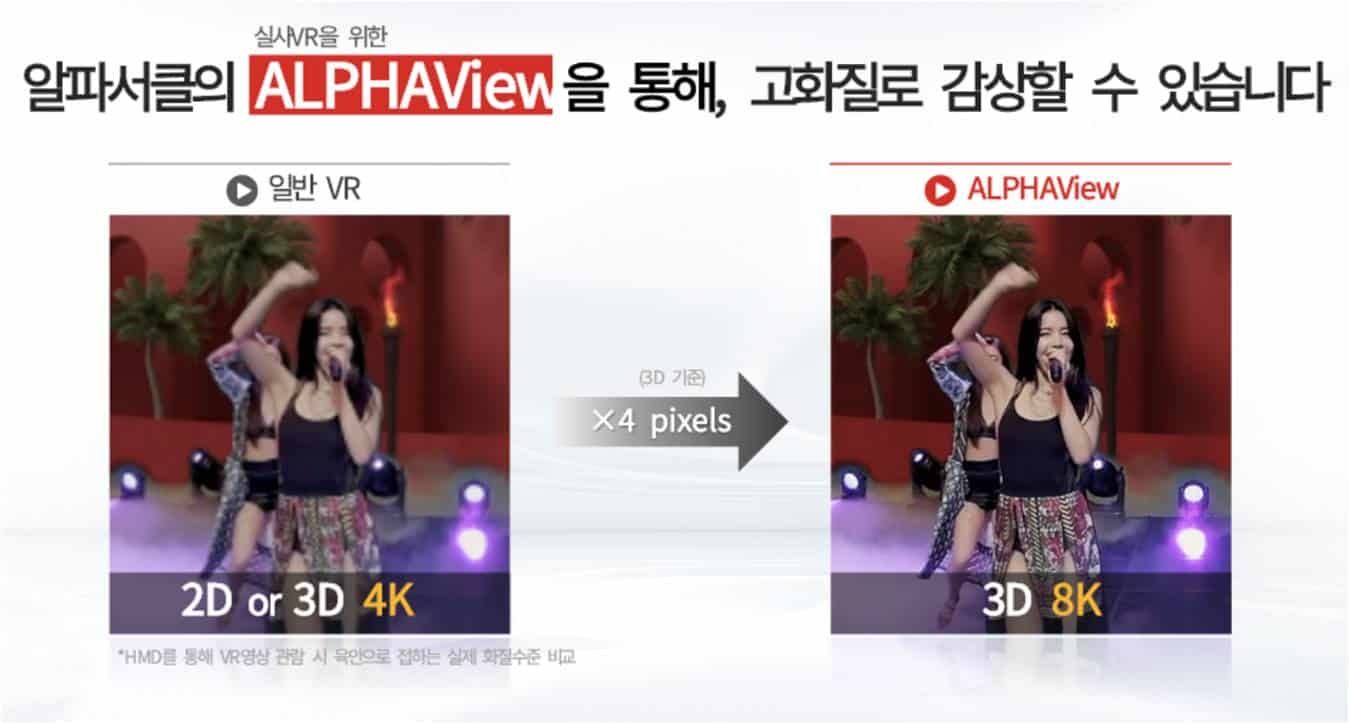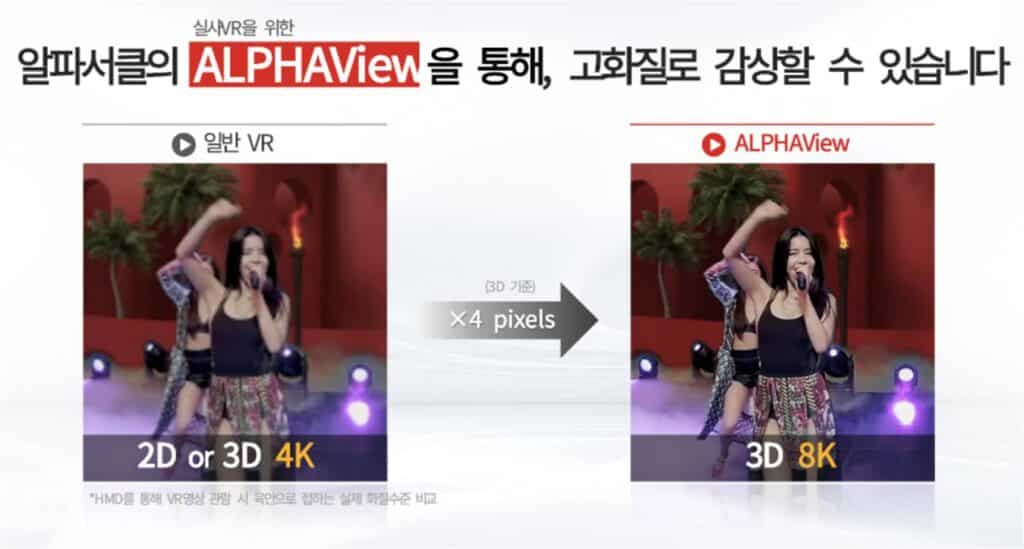 Various VR project for Alpha Circle
Last December, Alpha Circle released Mamamoo VR Album with Genie Music by using Alpha Circle View, and this was reviewed quite favorably. Using this opportunity as a stepping stone, Alpha Circle plans to release a K-POP VP album within this year with Genie Music. Which was selected for the 5G Realistic Content Overseas Co-production Support Project hosted by the Ministry of Science and ICT. The company is also preparing for various VR service projects with CJ ENM and other major entertainment companies.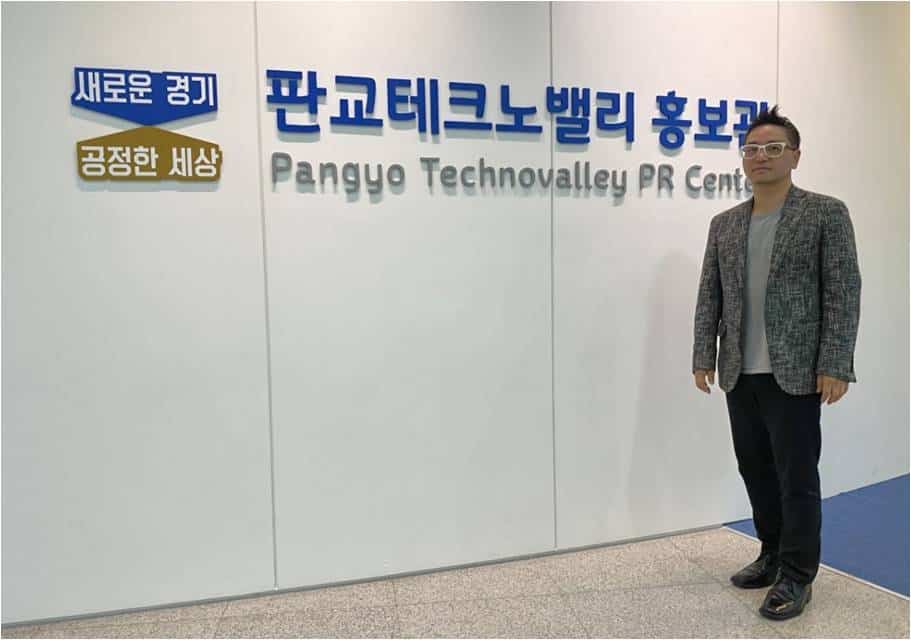 "The VR market will continue to expand and the company's growth potential is also great because various contents and solutions are required," said Shin. He also said Pangyo is where there are many contents for startups, and he is planning to use Pangyo's infrastructure to open up the way to advance to the global world. He ended the interview by saying, "Our mid-to-long-term goal is to reach out to the overseas market. It is our goal to become the solution company that leads the global VR video software market by collaborating with overseas VR content providers."