ByteDance wrestles with Tencent online writing a post recently. In the post, it expressed its anger at the link blocking activities of the tech giant Tencent. All this drama comes amid the increased scrutiny from the Chinese government on anti-competitive behavior in the tech sector.
The owner of the viral video platform – TicTok and Douyin, criticized Tencent'd practice of blocking links. Specifically to its products on messaging platforms like WeChat and QQ. Furthermore, it attached a 59-page pdf file that chronicled all the link blocking activities done by Tencent against ByteDance. It covers the last 3 years which affected more than 1 billion users. This post was later deleted by the company.
The post said, "More than 49 million people were stopped from sharing Douyin content to WeChat and QQ every day on average.". However, how the company calculated this number was not specified.
Looking at the timing of this complaint, it can be said that ByteDance will benefit if the regulators decide to take action against Tencent's link blocking practice. Both of them are competitors on multiple fronts including online gaming and news aggregation.
Widespread practice
It is worth mentioning that Tencent is not the only company that blocks the users from clicking into rival ecosystems.
In August, ByteDance's Douyin said that it would ban links to third-party e-commerce sites. But it also relies on selling ads with links to those very e-commerce sites as well. Tencent has also not singled out ByteDance for this as well. It also prohibits users from opening links to e-commerce giant Alibaba's Taobao and Tmall online marketplaces.
In return, Alibaba also bans merchants from listing their WeChat information on the platform.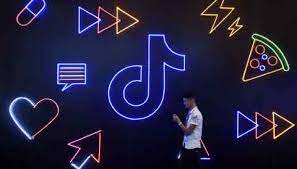 ByteDance wrestles with Tencent
ByteDance's post came as a reply to the comment made by Tencent executive Sun Zhonghuai. In his comment, Sun said that "short-video apps were feeding users vulgar content. Because the personalized recommendation [algorithms] are so powerful, if you like pigswill, all you see is pigswill, nothing else."
ByteDance countered it by saying, "As a new form of communication, short videos help countless ordinary people record and share their lives, allowing more people to see a larger world."
It also hinted in the post that Tencent's criticism of short videos was insincere, pointing out that Tencent had tried various times to make short video apps while calling them "pigswill."