Autonomous vehicle startup Aurora is close to finalizing a deal to merge with Reinvent Technology Partners Y. It is the newest special purpose acquisition company(SPAC). LinkedIn co-founder and investor Reid Hoffman, Zynga founder Mark Pincus, and managing partner Michael Thompson launched it.
Things worth noticing about Aurora -Y merge
One thing worth noticing about the Aurora and Y merger is the target value that is $20 billion. It is now closer to $12 billion. As a result, the deal is expected to be announced as early as next week. The sources requested to stay anonymous. However, Both Aurora and Reinvent have declined to comment.
All three founders are supporters of the concept that they call "venture capital at scale". For instance, they have formed three blank check companies or SPACs. Out of which, two have announced mergers with private companies. Reinvent technology partners announced in February, a merger with EV take-off Joby Aviation. Reinvent Technology Partners Z merged with home insurance startup Hippo.
The latest SPAC is Reinvent Technology Partners Y. Initially, it priced its public offering at $10 for its 85 million units. An additional 12.7 million shares were issued to cover allotments with total gross proceeds of $977 million. Ticker symbol "RTPYU is used to list these units on the Nasdaq exchange and trade."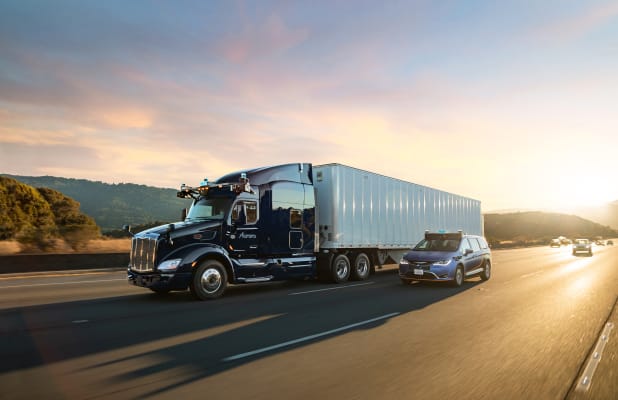 History of Aurora's funds
In February 2018, Aurora raised $90 million from Greylock Partners and Index Ventures. The following year, Aurora raised more than $530 million in a Series B round led by Sequoia Capital and included Amazon and T. Rowe Price Associates. Lightspeed Venture Partners, Geodesic, Shell Ventures, and Reinvent Capital also participated in the round and previous Greylock and Index Ventures investors.
Aurora, founded in 2017 by Sterling Anderson, Drew Bagnell, and Chris Urmson, has had a high-flying year. In December, the company reached an agreement with Uber to buy the ride-hailing firm's self-driving unit in a complex deal that valued the combined company at $10 billion.