Following the enormous success of CES 2020, which attracted over 171,000 attendees, CES 2021 was a virtual event. The reintroduction to in-person events encountered several difficulties at CES 2022. As a result of public health concerns related to the Omicron model, major firms including Intel, Lenovo, Amazon, Google, Meta, and TikTok decided to only make virtual appearances at the CES, forcing it to end one day early.
Over 41,000 people showed up in the end, and expectations for future attendance have grown as a result of the removal of these public health issues. For CES 2023, expectations are greater than ever. In fact, the Consumer Technology Association (CTA) has declared that CES 2023 will be the biggest in-person, audited business event to take place in the United States since the epidemic as a result of the resurgence of in-person events. Over 100,000 people are anticipated to attend, which is a 40% increase over CES 2022.
What is CES?
The Consumer Technology Association hosts CES, an annual trade exhibition (CTA) & consumer electronics show. The Chicago Music Show, which had grown to be a benchmark event for the presentation of consumer electronics, served as a major source of inspiration for the event's inception in 1967 in New York City. The Winter Consumer Electronics Show (WCES), which was hosted in Las Vegas in January, and the Summer Consumer Electronics Show, which was held in Chicago, both took place in 1978. (SCES).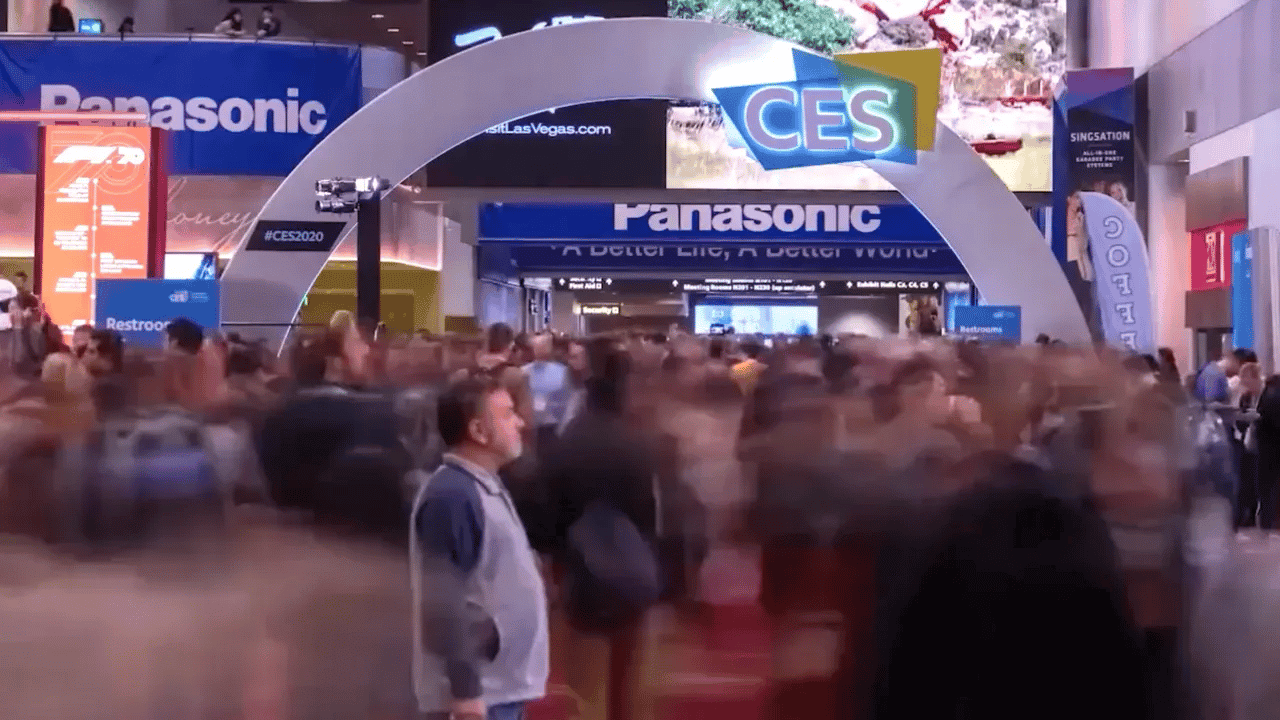 By 1998, the program had switched to a once-a-year format and Las Vegas served as its last destination after a number of venue swaps. One of the premier events for revealing cutting-edge technologies nowadays is CES. The greatest companies in the world come here to do business, network with potential partners, and pick the brains of the most creative market innovators. As a result, CES is an important component of any event marketing plan.
Developers, manufacturers, providers of consumer technology products, content specialists, and other businesses are featured at CES. The conference's agenda provides a platform for top business minds from across the world to discuss the pressing challenges affecting their respective fields.
Who Attends CES?
Only trade professionals over the age of 18 may attend CES. Each participant must be connected to the consumer technology sector. As a result, only industry participants, media representatives, and exhibitors are permitted at CES. Family and friends must be at least 18 years old to attend, though.
Despite these limitations, executives, specialists, and inventors from the top firms in the world attend CES to discover and comprehend how technology will affect their industry. In conclusion, CES 2023 is a must-attend event for tech enthusiasts who work in the sector and qualify for an admissions route.
CES is more than simply a place to buy great tech. The fact that CES 2023 will be a nearly ideal gathering place for IT firms and brands to engage and forge partnerships in the optimum B2B lead generation scenario is a big value proposition for businesses.
What Sort of Speakers Will Be Present at CES 2023?
The CTA makes an effort to guarantee that top-notch speakers from all facets of the international technology business deliver speeches on their stages. It invites companies to suggest their thought leaders, innovators, and specialists so they may take advantage of the chance to participate in one of the most well-known and powerful platforms in the world. Over 75 conference keynotes and sessions will be available at CES 2023.
What Companies Will Attend CES 2023 as Exhibitors?
The goal of CES is to present a variety of businesses. Products from all areas of the consumer technology sector may be displayed by exhibitors. This can include artificial intelligence (AI), virtual reality (VR), smart cities, robots, blockchain, fintech, cybersecurity, sports and wellness technology, 5G, and much more.
Global companies with display booths at the event include Amazon, Google, Sony, Samson, Verizon, Accenture, LG, Meta, Mercedes Benz, and more. Many people will take advantage of this opportunity to introduce new items and showcase cutting-edge technology.
When and Where Will the Las Vegas CES in 2023 be Held?
CES 2023 will be held in the Las Vegas Convention Center as usual. The dates for CES 2023 are announced for January 5–8, 2023. On January 3 and 4, there will also be two separate media days. ARIA convention centers, Renaissance Las Vegas Hotel, Park MGM, LVCC, Vdara, Wynn, the Venetian, and Palazzo are a few of the locations. Additionally, CES 2023 will offer online venues for individuals who are unable to attend in person.
Will CES 2023 Have Any Major Themes?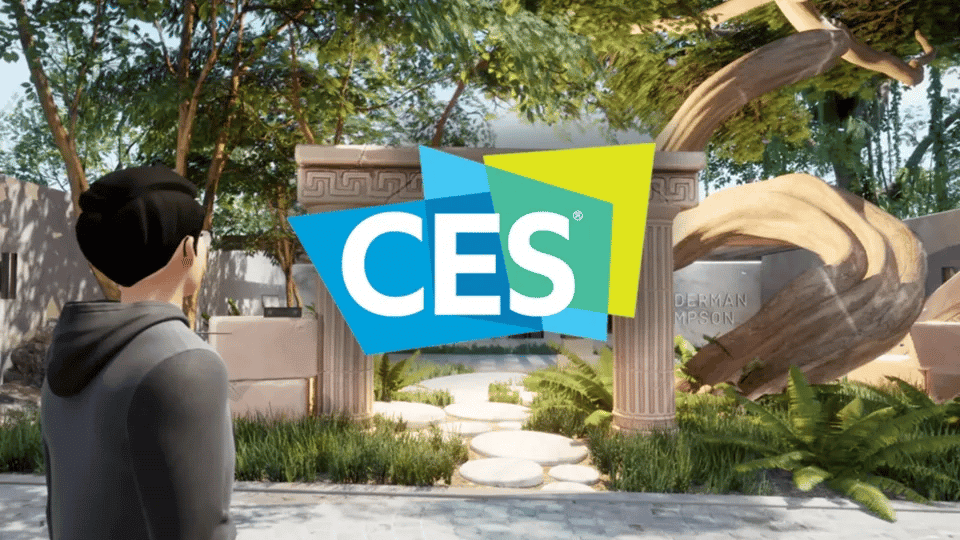 CES offers technology analysis for several industry sectors. But this year, some topics may be highlighted and given more focus. These consist of:
· Transportation and Mobility
At CES 2023, the automobile industry will play a significant role. The Las Vegas Convention Center West Hall will be completely sold out and host close to 300 exhibitors. These exhibits, which include advancements in self-driving technology, electric cars, and personal mobility gadgets, will take up nearly 25% more area than they did the year before.
· Web3
News on Web3, accompanying technologies, such as bitcoin and the metaverse, and how they may alter how we live, amuse ourselves, and make purchases in a comprehensive virtual environment will also be presented at CES 2023 by Meta, SK, and other industry experts.
· Digital Health
With organizations like LOTTE Healthcare, Omron Healthcare, and Abbott attending CES 2023, healthcare professionals will have the chance to contribute to the broad range of digital health technologies being offered. Participants can gain knowledge about the technology and methods that can be used to save costs and increase health equity around the globe.
· Sustainability
Sustainability will be a crucial theme for hundreds of exhibitors at CES 2023, with climate challenges playing a big role in many business and governmental agendas. Both large and small businesses will present examples of how technology and innovation can be used to address current energy shortages and challenges, as well as to create sustainable supply chains, boost adaptability, power smart cities, and aid in the recovery from environmental hazards, among other pertinent issues.
Conclusion
For many companies, CES 2023 is a landmark event. However, attending these events necessitates financial and resource commitments, as well as approval from your C-suite. In order to avoid leaving Las Vegas empty-handed, it is important to take advantage of the face-to-face networking possibilities at and outside of CES 2023. Managers will want to see a return on their investment from these efforts.