Want to know more about cyber security? Then dig in! Large corporations and organizations are very active when it comes to virtually handling their business, and they have a proper team dedicated to it; well, why wouldn't they take such measures? They have sensitive information that they don't want to get damaged and have the money to secure it.
But what should small businesses do to ensure that they have a robust cybersecurity? Keep in mind that you would look into ways that are workable and cheap. Let's get into it.
How small businesses can have robust and reliable cybersecurity?
You should have good password setup:
Being a small business, this issue first measures you should take when it comes to securing your virtual data. There is proven research that shows that many of the security breaches happen in situations where there are weak passwords.
Trust us; you don't want to keep just your birthday as the password.
The only wall you need is the firewall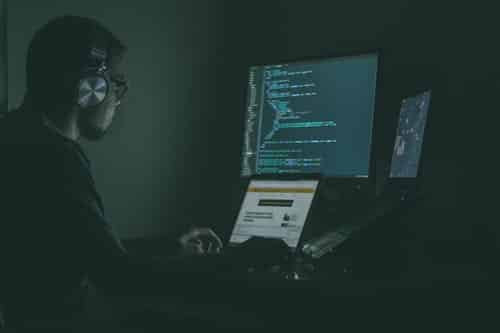 A firewall is a software that keeps you and the foreign networks safe; it ensures no forced breach by the foreign system. You have to ensure that all gadgets and desktops involved in your business use should have firewalls installed.
Use all that you have
Using the resources already given to you smartly is one of the best things that you could do to ensure security in the most accessible and affordable way.
You could enroll yourself in online courses and join different online platforms and forums that keep you updated about the new software you could use to ensure security.
Keep everything secure- the breach can happen from anywhere
If you have a small office with a group of people working for you, you have to ensure that even their mobile devices are all secure and that their mobile devices are not being used for any company related purpose.
Also, make sure that the company's passwords are used for their devices too.
Spend some extra money for a backup plan
There are various tech gurus out there offering affordable security services to minor corporations. Make sure that you at least get a data backup plan.
This way, not only would you be stress-free if you lose data, but the tech person would also make sure that your data is protected enough to result in any breach.
Don't ignore any updates
When you have a firm in hand to work with, then updates are not just a choice; you have to make sure all your software is updated timely.
Why is that? You see, new updates have newer tactics to keep your data safe and sound.
Conduct a workshop and train people
Employees are the pillars of your firm. Make sure you teach and train them about the basics of a security breach so they can take initial and quick measures to make sure that nothing significant is lost.
Final verdict
If you have a small business, but you are confused about what to do to get strong cybersecurity? This read would tell you all about it.