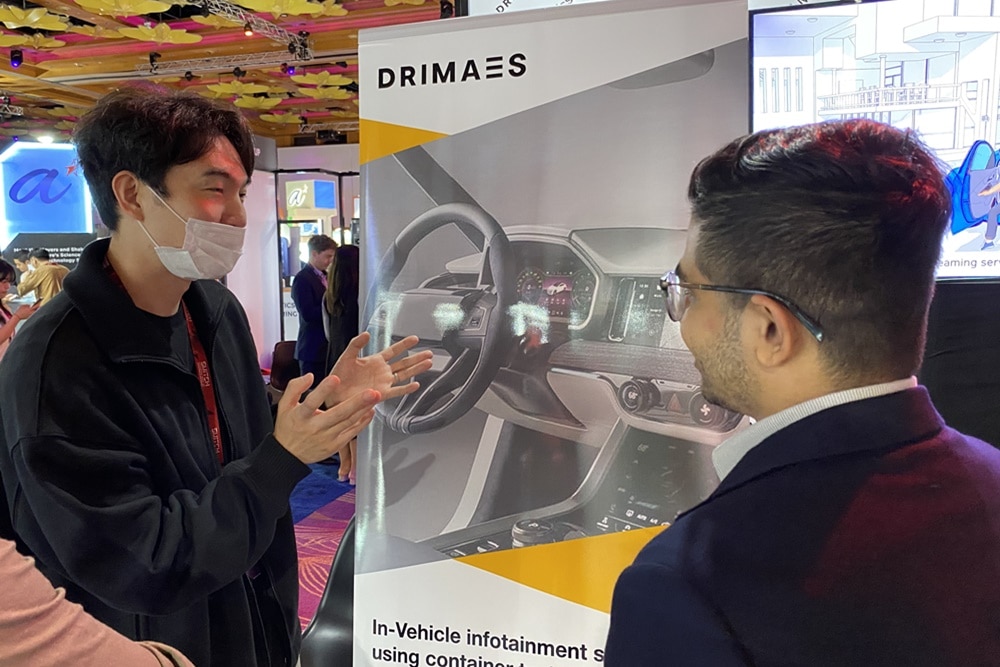 Drimaes Inc. (CEO Jinwoo James Im, Guktae Kim) attended 'SWITCH 2022 (The Singapore Week of Innovation and Technology 2022)', the global startup exhibition held in Singapore Resort World Convention Center between October 25th (Tues) and 28th (Fri).
Drimaes is a company that provides an integrated cockpit solution that combines IVI technology and the know-how of mobility UX. It was established in November 2015 and attracted 12.5 billion KRW in the series A round of investments.
'DA IC' – the integrated cockpit IVI (In-Vehicle Infotainment) solution to be introduced at the exhibition – combines a total of 6 screens, such as:
the cluster (digital dashboard)
CID (central information display)
PD (personal display)
RSE (rear seat entertainment system), into one.
A spokesman of Drimaes said, "We could install individual screens to fit each one's characteristic, but we would lose the price competitiveness in cost. As such, the automobile industry has recently eyeing integrated systems, enabling the multiple screens inside the vehicle to be installed and operated at the lowest cost." They continued, "Our company succeeded in developing and commercializing the container virtualization technology needed to operate multiple screens on a single SoC (system on a chip) as if they were individual screens."
Hypervisors, which use virtual machines (VM) to operate the screens, is a method that has been used often in the past, compared to the DA IC solution having the advantage of being able to utilize the hardware resources more efficiently in comparison.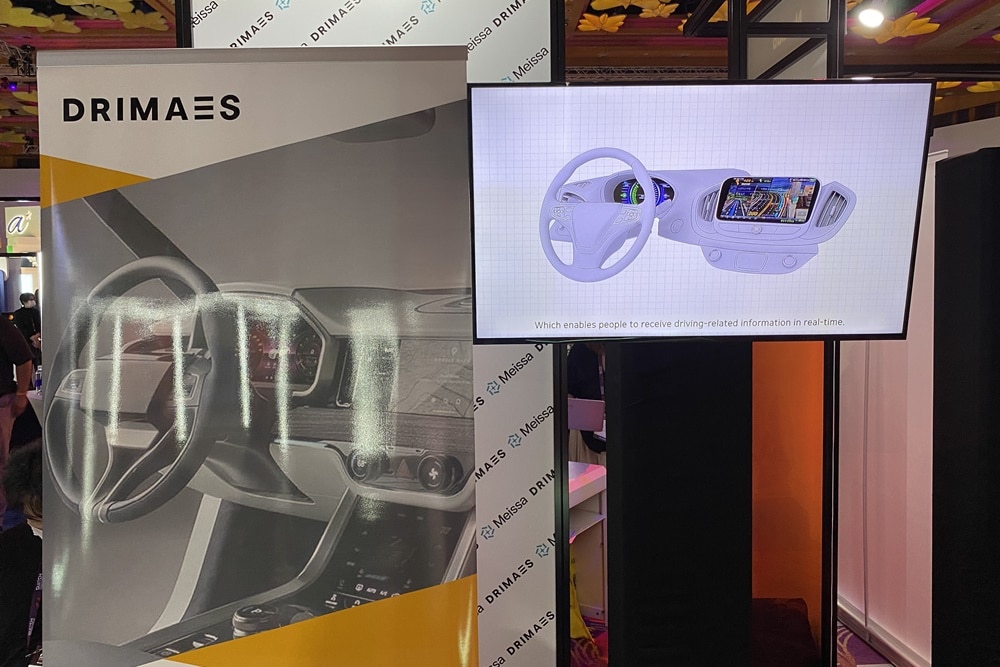 Maximizing Compatibility and Openness Through the Selection of a Web Platform
DA IC expanded the range of services so that services can be appliable not only on AAOS (Android automobile OS) but also on the NAVER web platform. When the driver wants to use a service, they can use AAOS if they have the app and use the NAVER Whale browser instead if they don't have the app.
A spokesman said, "The selection of the Whale browser maximized the compatibility and openness of the services of Drimaes and other companies. Drivers can use various O2O services developed by other companies regardless of whether they have the app. For example, when the tire pressure warning light flashes, a maintenance-related third-party service will propose a maintenance service and can directly connect to a reservation. If an EV needs to charge up, the charging-related third-party service will reserve a charging port on the current route."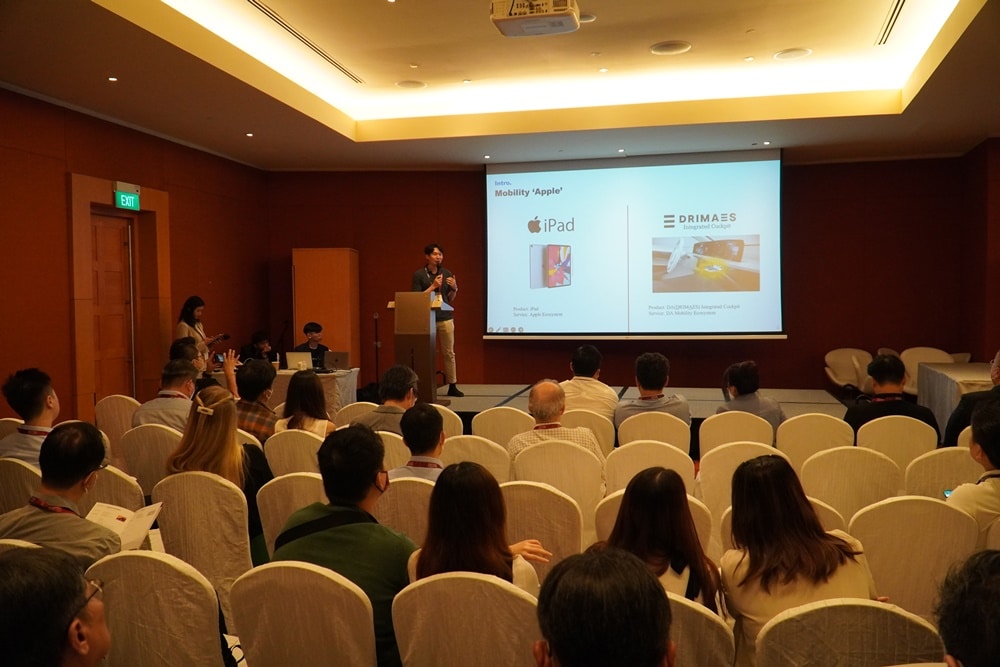 Having its 7th iteration this year, 'SWITCH 2022' is a global startup exhibition hosted by Enterprise Singapore, a public institution under the Singapore Ministry of Trade and Industry. Two organizations in KISED and Singapore's KSC Center (KISED 10, KSC Center 10) selected 20 Korean startups attending 'SWITCH 2022'. Between October 25th and 28th, the attending startups will be in the main event, where they will partake in programs like operating the K-STARTUP demo booth, K-STARTUP demo day, investor meetings, networking events, and pitching contests.