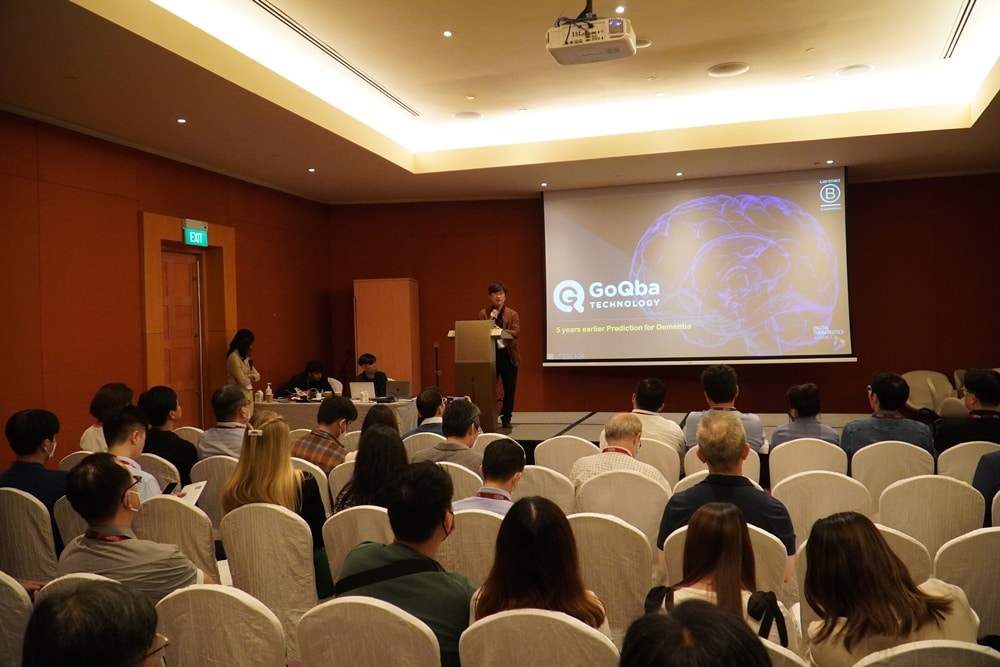 GoQba Technology Co., Ltd. (CEO Jin-young Park) participated in the global startup exhibition 'SWITCH 2022 (The Singapore Week of Innovation and Technology 2022)' held at the Resort World Convention Center in Singapore from October 25 (Tue) to 28 (Fri).
GoQba Technology is a startup established in 2017 to solve social-medical problems. Through the recently completed dementia overcoming project, KISTI (Korea Institute of Technology Information) introduced an early dementia prediction service through 'data processing technology for dementia prediction through machine learning.
It focuses on dementia by analyzing various medical data such as medical history, medical examination, medical treatment records, and prescription drugs by year. The technology can predict actual dementia in medical institutions or nursing homes, and it can help solve the rapid increase in dementia patients and high social costs through early prediction, diagnosis, and preemptive treatment.
Solving living costs in an aging society
An official from GoQba Technology said, "There is no complete cure for dementia, so prediction and diagnosis are of the utmost importance. And it is essential to respond early. This service aims the curing elderly patients of dementia, with the technology to predict the risk of dementia after five years for each individual through a dementia prediction algorithm model, based on medical big-data of 5.5 million elderly in Korea."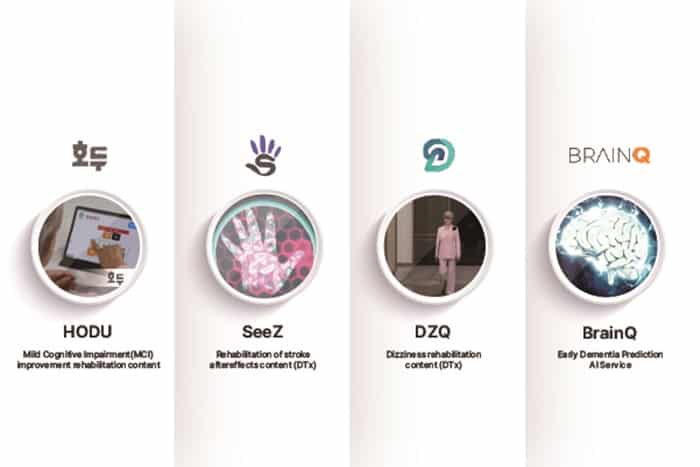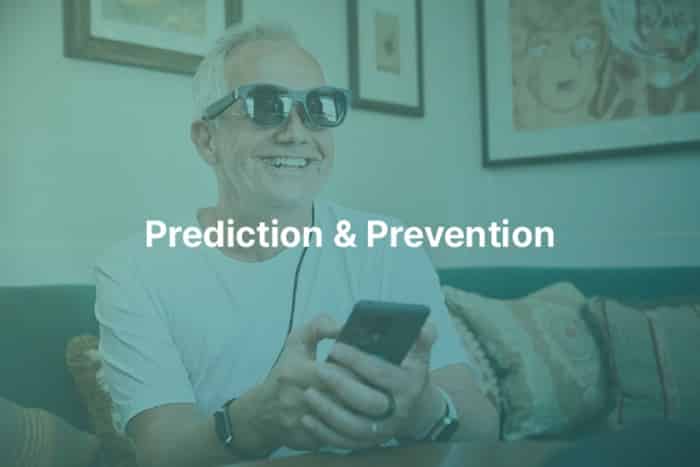 The company is also developing digital therapeutics for elderly patients containing a diverse pipeline of self-rehabilitation solutions for MCI (mild cognitive impairment), solutions for dizziness relief, and solutions for stroke aftereffects treatment.
The existing VR (Virtual Reality) method causes motion sickness in the elderly with no choice but to be used in a limited space with an administrator due to the risk of falling. GoQba developed a mixed reality (MR) digital treatment through multimodal analysis of gaze tracking and motion recognition of the elderly. It is currently undergoing clinical trials and has ten domestic and foreign patents.
Having its 7th iteration this year, 'SWITCH 2022' is a global startup exhibition hosted by Enterprise Singapore, a public institution under the Singapore Ministry of Trade and Industry. Two organizations in KISED and Singapore's KSC Center (KISED 10, KSC Center 10) selected 20 Korean startups attending 'SWITCH 2022'. Between October 25th and 28th, the attending startups will be in the main event, where they will partake in programs like operating the K-STARTUP demo booth, K-STARTUP demo day, investor meetings, networking events, and pitching contests.