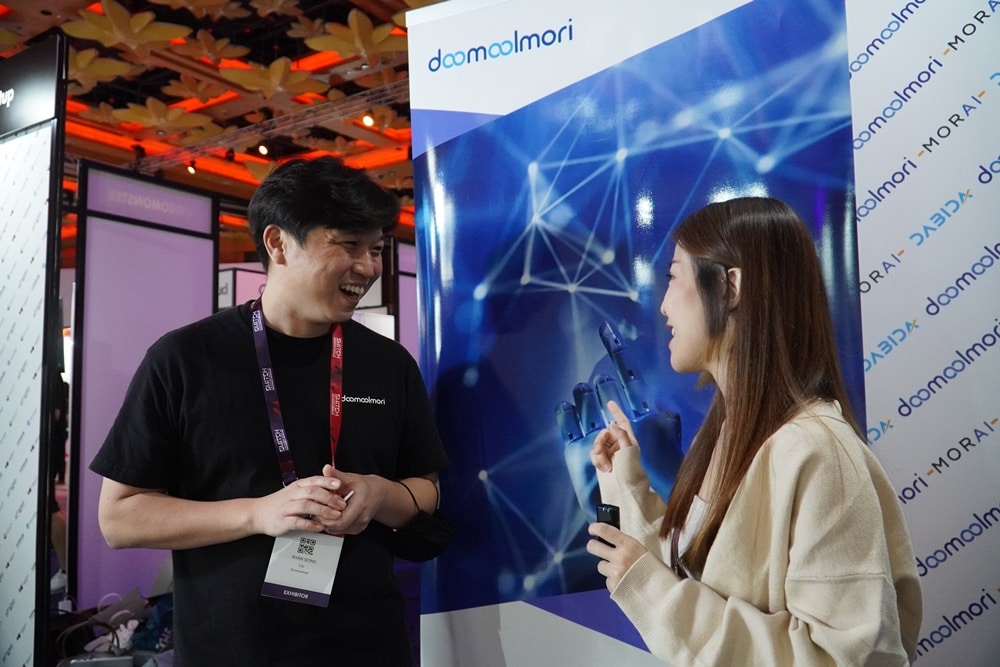 Doomoolmori Co., Ltd. (CEO Julius Chun) attended 'SWITCH 2022 (The Singapore Week of Innovation and Technology 2022)', the global startup exhibition held in Singapore Resort World Convention Center between October 25th (Tues) and 28th (Fri).
Doomoolmori started in September 2015 as a fintech company that creates AI investment products and solutions based on finance and technology. The company explained that with investment technology based on data science, they are currently managing and consulting with more than 200 billion KRW and 65,000 clients on a cumulative basis. Its 'Kiwoon Boolio Global Multi-Asset EMP Fund' – a strategic algorithm that uses ETF for asset allocation – has also shown strong management performance to become one of the top 1% domestic funds with annual funds as of the 3rd quarter of this year. The preparation for the launching of the 'Direct Indexing' investment service is also in its final stages.
The company will introduce Korea's first direct indexing service, 'TAILOR', at the exhibition. Direct Indexing is a service that automatically manages the stock portfolio in a personal account like a professional management product, without the need to join a fund or to own an ETF to reflect the effect of professional management on personal investment.
A spokesman for Doomoolmori said, "Commonly known personal investment robot-advisors in the past only provided ETF asset allocation limiting their profitability. But Direct Indexing directly uses stocks, which is much more effective in terms of investment costs and expected profits. It is possible to easily tailor investment portfolio management strategies to the traits of individuals, enabling users to enjoy hyper-personalization and AI-managed optimization in stock investments."
Doomoolmori chose TAILOR's ability to select superb AI indexes and freely and easily edit strategies or included stocks to reorganize them into investments that are perfect for users as its greatest strength. It appeared as the only service that allows users to simultaneously check the investment performances of current custom stock investment strategies and past simulations in real-time. They have made it so that anyone can conduct easy strategic stock investments.
Enables Tailored Investment Management
TAILOR's AI management uses big data technology to find the best stocks at the time, adds them to the portfolio, provides a set amount of time as an opportunity to turn a profit, then repeats the process of finding the best stocks at the time to update the portfolio and reinvest. No matter how good the investment method is, it is hard to continue to buy and sell each stock. TAILOR enables automatic trading management with just a few clicks and makes it easier for clients to trade their brokerage accounts. In addition, users can check global indexes and search for stocks in markets around the globe, such as in the US, Hong Kong, and Korea.
A spokesman said, "The accumulated financial database and AI asset management technology that makes this all possible is rated as some of the best in the industry in Asia, and we take pride in possessing the foundation to leap as a global investment technology company, including in the Asian market."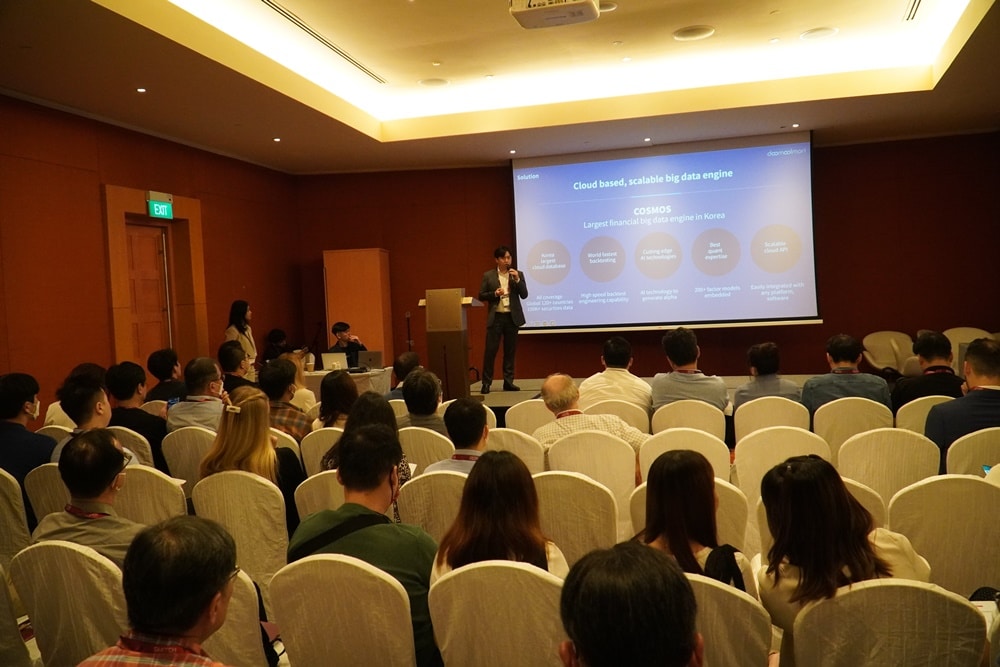 Having its 7th iteration this year, 'SWITCH 2022' is a global startup exhibition hosted by Enterprise Singapore, a public institution under the Singapore Ministry of Trade and Industry. Two organizations in KISED and Singapore's KSC Center (KISED 10, KSC Center 10) selected 20 Korean startups attending 'SWITCH 2022'. Between October 25th and 28th, the attending startups will be in the main event, where they will partake in programs like operating the K-STARTUP demo booth, K-STARTUP demo day, investor meetings, networking events, and pitching contests.