Nuvilabs, which participated in the Overseas Networking and Market Support Project conducted by Gwangmyeong G-Hub, introduced its AI food scan technology. Established in 2018, Nuvilabs has developed an AI food scanner that can accurately measure the type and amount of food by using AI object recognition and distance measurement sensor technology. Through this, it provides food waste reduction solutions and diet-based healthcare services.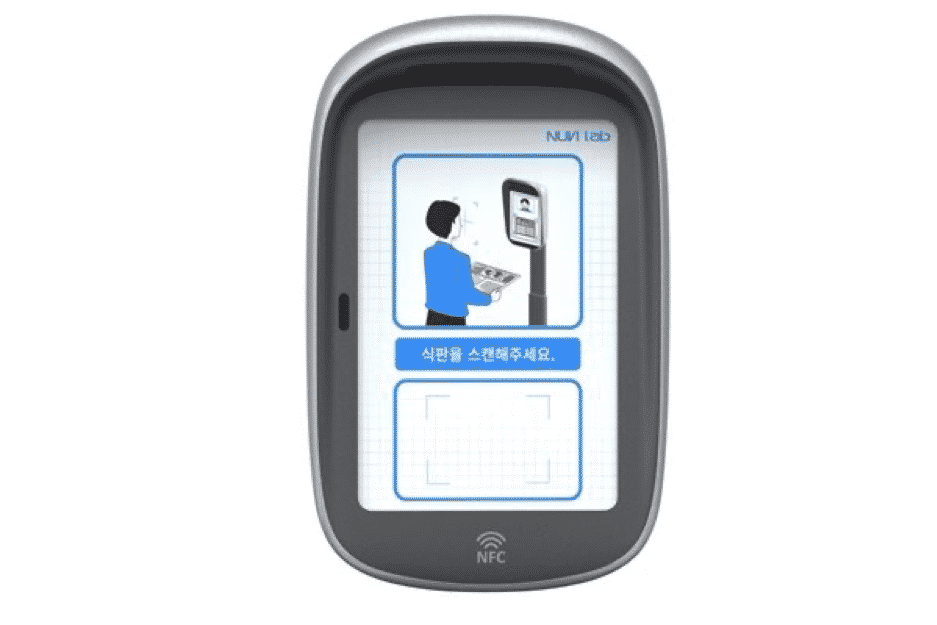 Nuvilabs is fighting food waste
With our food waste reduction solution, we want to contribute to the reduction of food waste by preventing excessive food from being thrown away by helping to predict the correct amount of food in restaurants, cafeterias, and buffets.

For healthcare service, we provide a healthcare solution based on personal eating habits information through collection of intake/leftover amount data and big data analysis through scanning of food before/after a customer's meal.

Nuvilabs staff
Why participating in this project ?
Based on the company's product/technology, we intend to secure local partners through linking B2B platforms with partner companies and promote buyers to discover overseas buyers and sign contracts. Also, we plan to expand our marketing manpower and lay the foundation for overseas exports, such as continuous application for PCT patents.

It is our long-term goal to expand globally by providing eco-cafeteria and healthcare solutions based on AI. Therefore, in addition to the existing hotel and cafeteria markets, we are planning to miniaturize our products, develop mobile applications, and expand the market so that they can be easily used in hospitals, homes, and daily life that require efficient operation of individual diet management for patients.

Nuvilabs staff
Gwangmyeong G-Hub is a cultural startup space that supports startups and creations established by Gyeonggi-do, Gwangmyeong-si, and Gyeonggi Contents Agency to build a startup ecosystem in the field of eco design and cultural contents.
Gwangmyeong G-Hub is conducting Overseas Networking and Market Support Project under the theme "Earth-protecting Entrepreneurship – Globalization" for startups in Gyeonggi area that are seeking to enter the overseas market. The domestic eco-friendly product market is expected to grow significantly in the future through the Green New Deal announced in July, and Gwangmyeong G-Hub established a program to enter the overseas market specializing in the eco industry.
→ Go to Gwangmyeong G-Hub_Earth-protecting Entrepreneurship special page