A startup participating in the 'Overseas Networking and Market Support Project' conducted by Gwangmyeong Gyeonggi Cultural Creation Hub, KTMnDTM introduced its brick molding technology and manufacturing devices.
KTMnDTM using waste plastic
Our brick molding manufacturing equipment recycles waste plastic to help assemble bricks. It can maximize constructability, so even unskilled people can easily construct walls.

Given the characteristics of basic building materials, 3 tons or more of waste plastic per house can be recycled. Our manufacturing device is eco-friendly item since it can treat a large amount of waste plastic. We seek to expand the supply of relevant technologies and equipment from now on.

KTMnDTM Official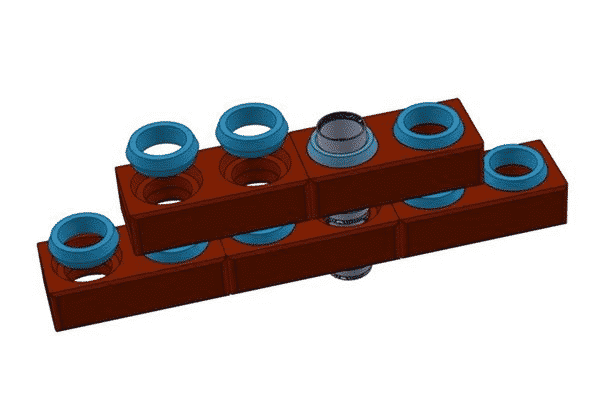 Gwangmyeong G-Hub is a cultural startup space that supports startups and creations established by Gyeonggi-do, Gwangmyeong-si, and Gyeonggi Contents Agency to build a startup ecosystem in the field of eco design and cultural contents.
Gwangmyeong G-Hub is conducting Overseas Networking and Market Support Project under the theme "Earth-protecting Entrepreneurship – Globalization" for startups in Gyeonggi area that are seeking to enter the overseas market. The domestic eco-friendly product market is expected to grow significantly in the future through the Green New Deal announced in July, and Gwangmyeong G-Hub established a program to enter the overseas market specializing in the eco industry.
→ Go to Gwangmyeong G-Hub_Earth-protecting Entrepreneurship special page