Fampay has raised $38 million in its Series A round led by Elevation Capital. General Catalyst, Rocketship VC, Greenoaks Capital and existing investors Sequoia Capital India, Y Combinator, Global Founders Capital and Venture Highway also participated in the new round, which brings FamPay's to-date raise to $42.7 million.
The size of the new investment makes it one of the largest Series A rounds in India. FamPay has been in talks with Elevation Capital to raise a new round.
A little about FamPay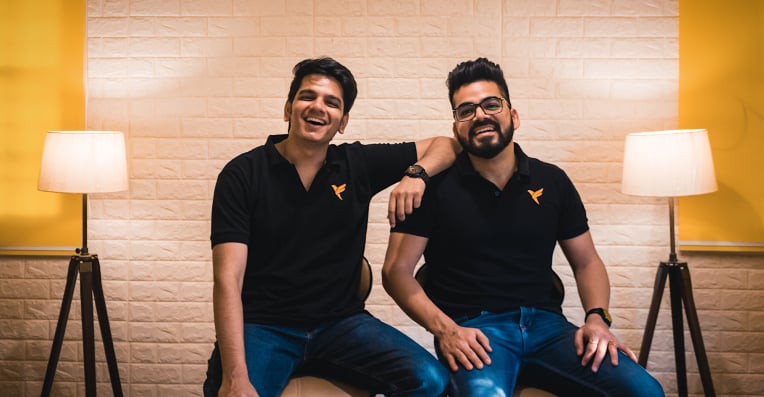 FamPay is a Bangalore-based startup that aims at enabling teenagers in India to make online and offline payments. It was founded in 2019 by the IIT, Roorkee alumni, Sambhav Jain and Kush Taneja. The thesis behind the startup is to provide financial literacy to teenagers. They have limited options to open a bank account in India at a young age. Through gamification, the startup said it's making lessons about money fun for youngsters.
Unlike in the U.S., where it's common for teenagers to get jobs at restaurants and other places and understand how to handle money at a young age, a similar tradition doesn't exist in India.
After gathering the consent from parents, FamPay provides teenagers with an app to make online purchases, as well as plastic cards — the only numberless card of its kind in the country — for offline transactions. Parents credit money to their children's FamPay accounts and get to keep track of high-ticket spendings.
It could prove to be a good issue to solve. India has the largest adolescent population in the world. According to Mridul Arora, a partner at Elevation Capital. "If you're able to serve them at a young age, over a course of time, you stand to become their go-to product for a lot of things." "FamPay is serving a population that is very attractive and at the same time underserved."
What is the potential of the startup?
In India, there currently is no startup looking to solve the financial access problem for teenagers. Looking at this, the current offerings of FamPay are just the beginning. Eventually, the startup wishes to provide a range of services and serve as a neobank for youngsters to retain them with the platform forever.
Teens represent the "most tech-savvy generation. They haven't seen a world without the internet. They adapt to technology faster than any other target audience. Their first exposure to the internet comes from the likes of Instagram and Netflix. This leads to higher expectations from the products that they prefer to use. We are unique in approaching banking from a whole new lens with our recipe of community and gamification to match the Gen Z vibe. Fampay seems to have the caliber to a neobank if it is executed effectively. It also has the opportunity to do something around the social, community, and commerce.
The startup, which has amassed over 2 million registered users, plans to deploy the fresh capital to expand its user base and product offerings, and hire engineers. It is also looking for people to join its leadership team.