Studely is the first financial service dedicated to the needs of international students. Thanks to Studely's teams, all students benefit from a personalized support in the administrative procedures to enable them to study in France.
Studely's commitment is to offer better access to French higher education to internationally mobile students by providing them with adapted and secure services. To accelerate its development and offer a faster, simpler service without having to travel, the startup has launched a new 100% digital offer.


Studely, the solution to study in France with peace of mind
For any student going to France for international mobility, the justification of financial resources to the French Consulate is an essential part of the validation of the application for a Long Stay Student Visa.
The student who chooses Studely's "bank guarantee" service benefits not only from a reliable Irrevocable Transfer Certificate from the consular services, but also from a secure service (the guarantee is immediately deposited on a bank account in France created in his name), from an optimized processing time (48 hours maximum), and from a rental guarantee useful for his search for accommodation in France.
Studely provides all students with a reliable and secure mechanism to help them meet the financial requirements of French Consulates. The French startup goes even further, by proposing an accompaniment to help them find accommodation before their arrival in France, as well as the subscription to an insurance allowing them to receive an insurance certificate delivered immediately by the advisor, an insurance valid for obtaining the student Visa in France, a coverage of medical expenses up to 30 000€ or even medical repatriation to the place of residence.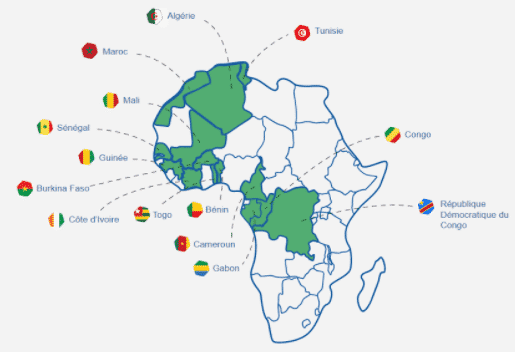 Online procedures for more simplicity and speed
Studely now allows a 100% digital process from start to finish. The digitalization of the offer allows an acceleration of the procedures and a centralization of all the documents (electronic signature, issue of an electronic AVI, etc.) on a personal online space.
In other words, whatever the country of origin, even without a physical agency, Studely offers its services to any student who wishes to study in France, which guarantees an irreproachable treatment so that the file can be accepted by the consular control services.
Since its launch, Studely has been a pioneer in student mobility, and has become a major international player in this field. Today, 5 years after its creation, Studely makes its services available internationally, tripling the number of countries from which students come, from 15 African countries to 53 countries worldwide, in just a few months.
Studely is the first financial service dedicated to students in international mobility with :
15 countries
7,500 students accompanied
600 housing units found
91% of study projects completed
50 million euros of student funds managed
25 privileged partners (La Banque Postale, Crédit Mutuel, Nexity, SMERRA, etc.)