The "Moving Bed Shower Carrier" produced and launched by HanMaek Medical Co., Ltd., a nursing care solution R&D company, has become a necessity in nursing care services. The product has shown an increase in demand in hospital wards nationwide. The Moving Bed Shower Carrier is a product that enables the patient to bathe and wash in bed without going to the bathroom. This shower carrier prevents various accidents, such as falling, for patients who have a difficult time moving, including the elderly and patients with disabilities. It also provides a safer and faster nursing care experience.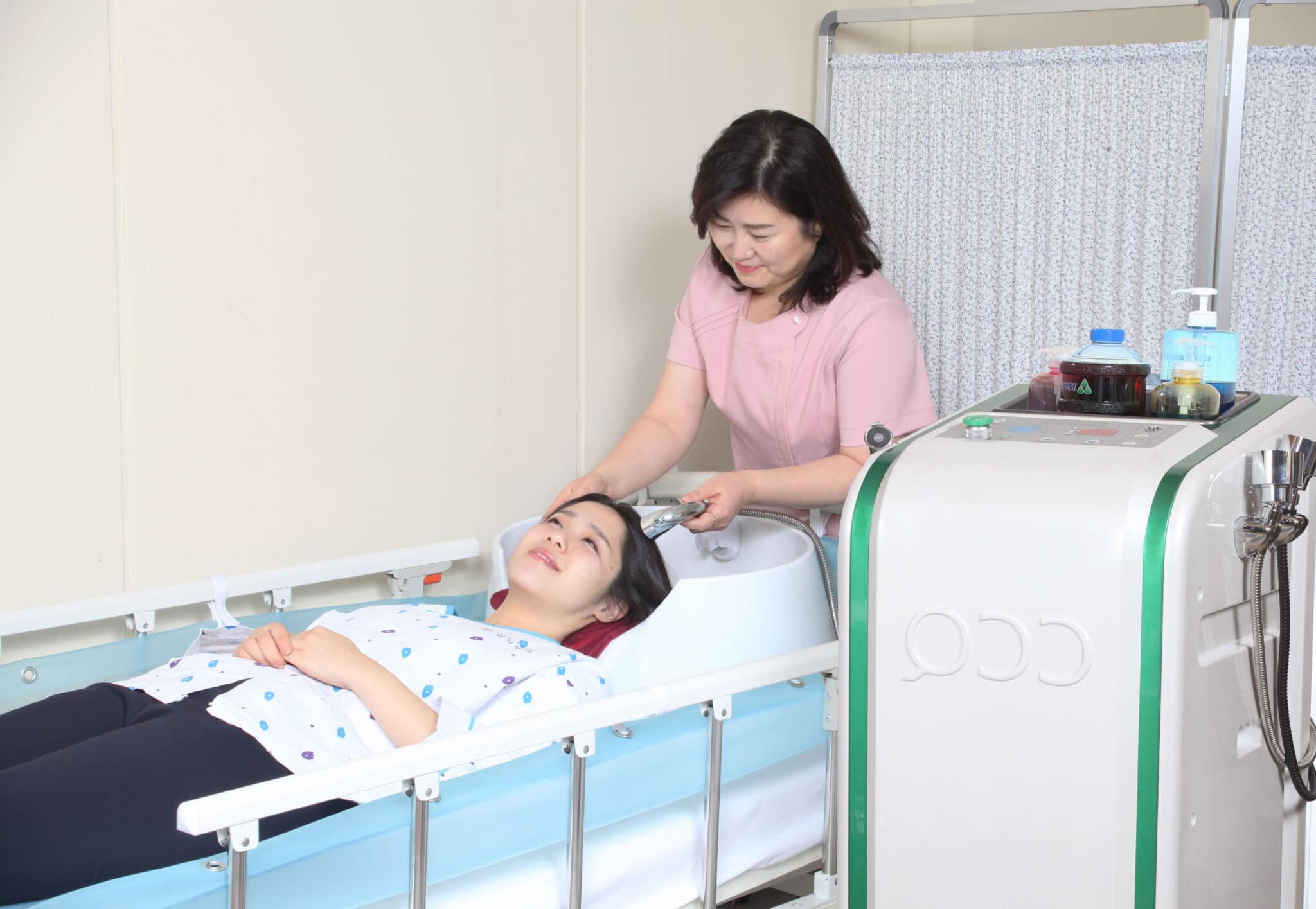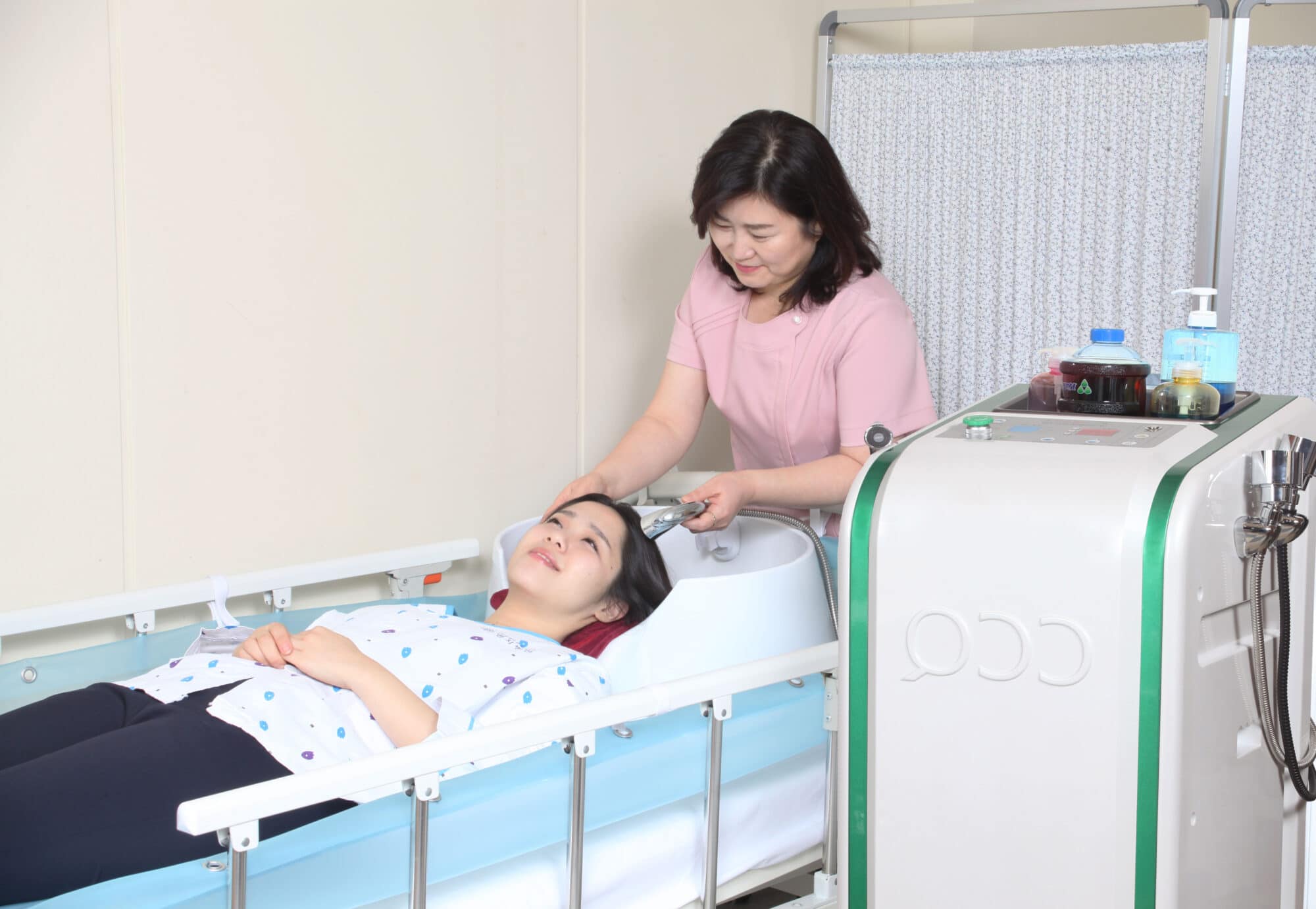 HanMaek – A bed shower that allows patient wash in bed
HanMaek Medical is a company that constantly researches and develops technology to relieve the difficulties of nursing care by providing innovative solutions. The company dedicates itself to liberate the family from the illness and to experience love and dignity as a person. The CEO of HanMaek Medical, Han Young Kwan, developed the Moving Bed Shower Carrier from having experiences with nursing his father for 17 years. The CEO expressed that there are many accidents, especially falling from the bed, for patients in the process of going to the bathroom, and the whole process of getting out of the bed requires a significant effort that needs at least two people's assistance. However, the invention of the Moving Bed Shower Carrier not only prevents these accidents, but also provides a safer and better quality nursing care experience that can be done with only one helper.
The Moving Bed Shower Carrier is easily transportable and equipped with water-heating and UV sterilization technologies. It also has an internal waste storage that can be easily thrown out in the bathroom. This product has been supplied to many hospitals and nursing homes, such as Korean University Hospital, Kwangju Christian Hospital, and AsanChungmu Hospital. There is a high demand for the product nationwide in hospitals, nursing homes, and even in nursing schools.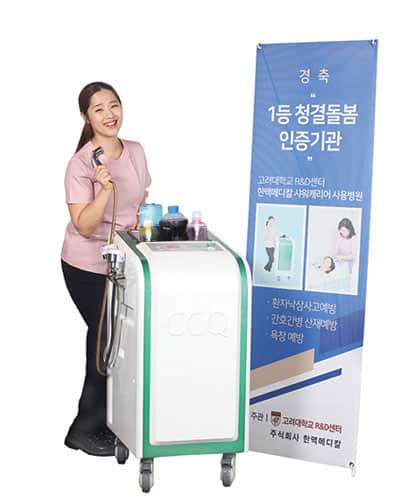 The CEO of HanMaek Medical claimed that he is well-aware of the difficulties that come with caring for patients, thus inventing a product that is suitable and appropriate for nursing care. HanMaek Medical is continuously looking for ways to upgrade the product in order to be more effective and convenient. The company is focusing on reducing the size of the carrier to be more portable, and improving a shower system to expand usability.
Mr. Han also shared that society is becoming even more populated with the elderly that his goal is not only to provide nursing care service products, but also to work towards the silver industry that can provide comfortable living environments for the people in the future.
On another note, recognition of HanMaek Medical's Moving Bed Shower Carrier was raised by being selected as the "Innovative Prototype of the Public Procurement Service in 2021", and being awarded the "2021 Customer Satisfaction Brand (Shower Carrier)" award in February by the Korea Satisfaction Consumer Index.