Located in the Knowledge Industrial Complex of Songdo Technopark, Incheon, Avention is successfully localizing cutting-edge experimental materials by developing and manufacturing reagents and nanomaterials for researchers. Avention has strengthened its position as a base material manufacturer, and successfully developed nanomaterials, an important material for OLED encapsulants with its own technology after two years of effort. It has now begun supplying them to large Korean companies after mass production tests. This achievement of Avention opened the way for material technology independence by replacing Japanese products that occupied more than 90% of the Korean market with its products. And at the same time, Avention contributed to enhancing the competitiveness of finished products by stably supplying the high-quality materials to Korean companies.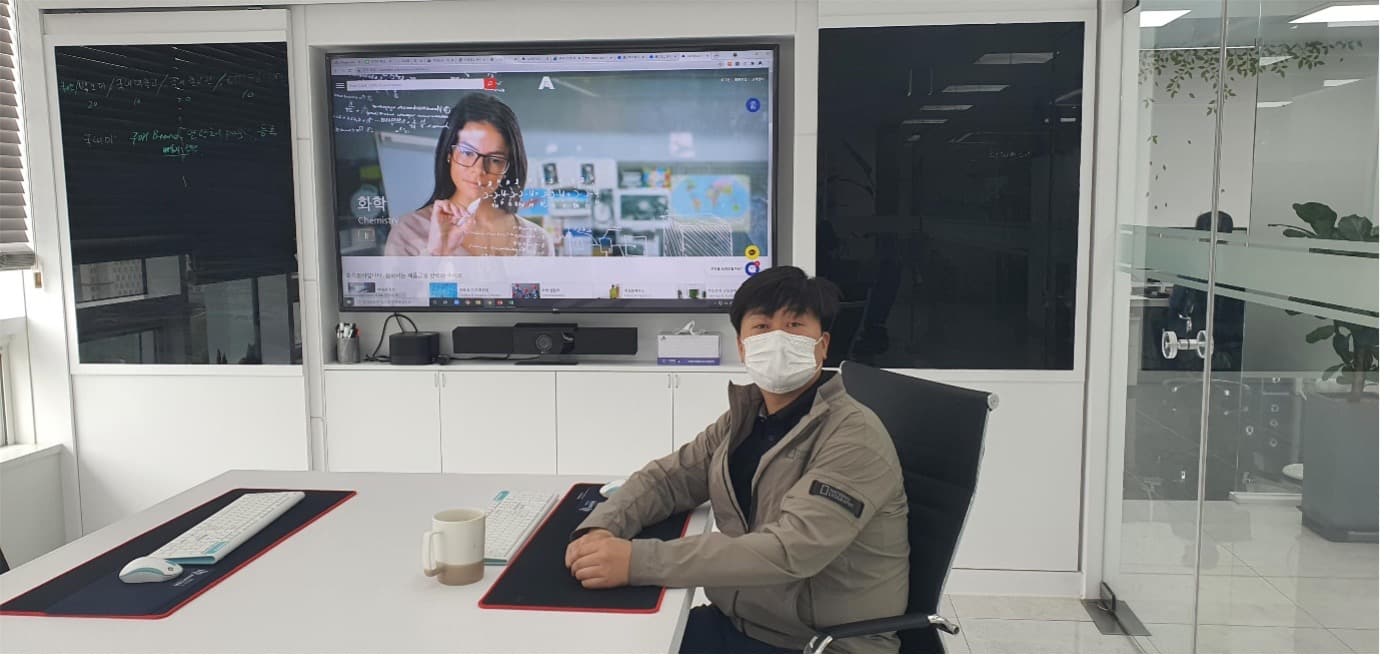 Developed nano material, the core material of OLED
The amount of R&D investment and execution in Korea is about 90 trillion won, ranking fifth in the world, and the ratio of researchers per 1,000 people is also second highest in the world after Israel. "I felt bad that most of the reagents and basic experimental materials that are the basis of all research activities in Korea with a substantial market size were imported from foreign countries," said Han Kyung-sik, CEO of Avention. He then explained, "To secure sustainable competitiveness, I thought we had to be nationally independent in basic materials, which is why I founded the company."
The organization of Avention, which owns and operates more than 200,000 kinds of experimental materials, which is the largest in Korea, consists of Metals Division and Reagents Division. The Metals Division is in charge of developing and processing nano powders and CNTs, high-purity metals and alloying materials, and the Reagents Division is in charge of developing and producing analytical reagents, synthetic reagents, plant extracts, and organic-inorganic compounds. CEO Han explained, "All our products are manufactured and managed under high quality control, and we issue reports for all productions by order."
Avention goal to develop as the best supplier of experimental materials in Korea
In its sixth year of establishment this year, Avention is equipped with a corporate research institute and its own production infrastructure, providing one-stop service from customer requests to material development, product production, and delivery. "The parts which researchers are most concerned about are product quality and delivery delay," said Han, who then said, "Distrust in this part has evolved to having excessive trust towards products made in Japan and Europe." He added, "Our company has resolved this by providing one-stop solution, and we are raising the trust by designated the manager in charge for each customer."
In addition to the technological growth made by acquiring more than three related patents and certifications including INNOBIZ (technological innovative SME), Main Biz (management-innovative SME), and materials, parts and equipment specialist, Avention is establishing itself as a global company with global distribution network in the US and China branches. Along with this, Avention made a new division in the company called Bio Division early this year to expand the research area to include antibodies, proteins, and plant extracts. Based on expertise in technical support, it is responding quickly and effectively to customer needs. In addition, by expanding the distribution warehouse sized 2,000 pyeong within this year, it is preparing to respond to increasing demand with fast delivery.
I want to contribute to the development of basic science in Korea by developing and distributing bio-reagents and nanomaterials necessary for R&D in the chemical, bio, and pharmaceutical industries with the corporate spirit of creating customer value through innovation." He then added, "As the healthcare industry is attracting attention due to the emergence of new viruses, aging, and preventive medicine, we are planning to expand our business area to a life science material company in the future.

Han