The tension between the Big Tech companies and governments are something which was is the air for a while. That is the case of India, which lately has been considering to handle proposal of investments from GAFA with extreme care. Here we give a brief summary of what might go down.
Clash of Titans
Dozens of Indian startups founders gathered earlier this week to discuss the necessity to oppose the power of Big Tech.
56 founders found themeselves discussing topics like Alphabet Inc and Google's announcement about a fee for payments and more.

More specifically, the need for an plan "B" came to light in response to an emblematic announcement. In fact, Google declared it would impose a 30% fee on payments for its online services like education or health. Also Vijay Shekhar Shara, founder of India's leading paying app Paytm gave his opinion. "We can't let all of India's digital dreams to be controlled by one or two global companies" he said.
Also Vshal Gondal of smart health startup GOQii gave a firm opinion. "India's digital ecosystem is growing and we can't let foreigners decide how we do business", he said.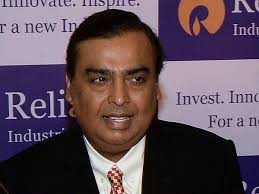 But why this uproar? And why now?
This uproar concerning governments and big tech companies is not new. Recent efforts made in India are similar to what is happening in the US. America is, indeed, completing a 15-month long investigation on Google, Apple and Amazon.com Inc.

GAFA, the acronym for Google, Apple, Facebook and Amazon, are pouring billions into India, seeking market dominance, even as their power over the digital economy at home is generating debate in America.

Earlier this month, Google announced it was investing $10 billion in India over the next five years. All this to help accelerate the adoption of digital services in what is perhaps its most strategically important overseas market. The internet search giant has already struck a deal to invest $4.5 billion in Reliance Industries's Jio Platforms, which includes the country's biggest mobile service provider with over 400 million subscribers.
Google's investment followed an even larger investment, of $5.7 billion, by Facebook in Jio Platforms. Facebook and Jio are already working on connecting India's millions of small offline stores with their local consumers via an ordering and payments network riding on Facebook's WhatsApp service. Google has its own popular payments services called Google Pay and it will be sooner rather than later that Google and Jio find synergies around it.

Based on these recent investments, India must have sniffed some dangers for market supremacy on behalf of GAFA. This is leading to tensions and political games which we don't know the possible outcome. There is a chance that such companies would have to incorporate local entities that are listed in the local stock markets and governed by local legislation and policy.

We are all keeping en eye on the faceoff the country with the most internet users in the world and big tech. What to say? A true clash of titans.
Thanks for yout time, to our next follow-up!