Nowadays everyone's topic list for 2019 is covid-19, but the world's biggest economy didn't stop because of the pandemic. China continued to produce interesting startups.
Here we present the top 5 most interesting companies from China.
A Starbuck's rival?
Starbucks is a big company when it comes to selling coffe and other similar products. However, it is not an imperative in China. Launched in October 2017, Luckin Coffe reached a higher number of outlets than Starbucks by the end of 2019.
The chain's distinctive, digital model is crucial here. It allows it to learn where customers are and proliferate its small, pickup-only coffee counters as close to them as possible. Luckin's focus on data ripples through the rest of its business, informing its decision-making on everything from its staffing to its supply chain. It launched tea and juice last year to offer more choices to its more than 30 million customers, and it introduced a new "partnership model," which is a new spin on franchising that will allow the company to expand even more rapidly—and globally—while still controlling the data and selling experience.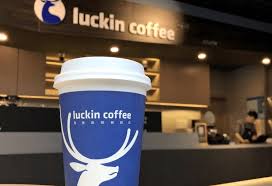 Meituan-dianping
The Chinese super-app, which connects more than 400 million customers to such services as food delivery and hotel booking, left skeptics speechless, show a profit. To achieve this milestone, the company increased its transaction volume in food delivery with its membership program. This practicaly means that,customers ordering three times more frequently than other Meituan users would get benefits. In addition, the company increased its efficiencies across its delivery network, improving its gross margins by the end of June last year to almost 23%, up from 15.8% a year earlier. With its large user base and almost 6 million active merchants, and by offering advertising services for several businesses to try to reach hundreds of millions of customers to benefit and generate significat revenue.
Pinduoduo: the hope for rurals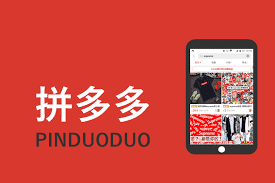 It is very interesting to remind everyone that business is born where it can solve a problem. It is the case of Pinduoduo. The app connects rural farmers to potential buyers of all those raw materials that would otherwise be wasted. That's not all. The company in 2019 began working on a new project, launch an online program to educate farmers on how to market its wares online.
During an agricultural festival last August, Vp David Liu commented very positively. According to him the company drove "110 million orders for 20,000 farmers and merchants across 500 agricultural areas,".
Yum China: the new fast-food giant?
Shanghai based company Yum China aggressively adds technological enhancements to the customer experience. The main feature is its use of AI. Yum China uses AI to analyse the data of customer's choices and come up with ad-hoc menus for customers. In fact, Yum Chiana introduced 300 new menu items last year. It cooperates with brands like PizzaHut and KFC and in fact, more than 215 million people have digital loyalty accounts at KFC and 70 million at Pizza Hut, and mobile orders accounted for 61% of company sales in the fourth quarter of 2019. All these efforts led to 4% revenue growth in 2019, to almost $9 billion.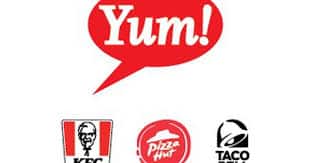 Palace Museum Beijing: the virtual trip in China's history
We all know that going to a museum can be boring sometime, so technology tries to make it more enjoyable. The Museum, aka the Forbidden City, launched a partnership with Tencent to expand the digital version of the museum experience. Their aim: to launch products such as clothing and cosmetics based on famous artifacts. Furthermore, through Tencent's entertainment production arm, it also made an interactive film called "Glory of the Forbidden City". It also joined forces with Huawei to create a virtual-reality mapping of the Museums called Cyberverse which allows a patron to see the original environment of the palace and receive additional educational information simply by looking at the palace through her smartphone.