Korea is a leader in technical innovation. It has yet again proved this by being the first nation to make several contactless services. These services can be used in our daily lives. Among them is the Integrated Foreign Currency Management System combined with Autonomous AI Voice Recognition Robots developed by OODDY Co., Ltd. It provides one-stop foreign currency/travel management services as a system. Hence, domestic and overseas travelers can get contact-free financial service benefits.
What is Integrated Foreign Currency Management System?
The foreign currency management system combines fintech services, self-driving robots, and multilingual voice recognition services for the first time in the world. It is a non-face-to-face exchange solution. Moreover, it uses various payment methods such as cash, debit cards, and mobile pay. In addition, it is evaluated as a service tailored to the spread of contact-free financial trends. Particularly because it provides various additional services such as automatic issuance of prepaid cards for overseas travelers, subscription of traveler's insurance, and investment products.
This service is provided as an interactive voice-based interactive service. The older and foreign users who are not familiar with using IT devices can conveniently use this. It is a QR code-based processing system and can process 24 types of coins from nine countries within 30 seconds. Furthermore, robot installation and operation centered on airport entrances and departures have minimized existing service costs. And unmanned services are provided 24 hours a day regardless of location.
Future prospects of the contact-free fintech
The development of the fintech industry is expected to continue. Why? Because of the development of ICT, the rapid spread of mobile devices, changes in life patterns of financial consumers, and the full support and deregulation of each country. The global fintech transaction amount combines digital payment, personal finance, and alternative finance. It is expected to increase from $3.6356 trillion in 2017 to $9.824 trillion in 2023. In addition, the size of the domestic real exchange market through overseas tourists amounts to about $3 billion (30 trillion won) a year and has grown by about 8% a year due to the increase in the size of tourists. In particular, the proportion of contact-free currency exchange has increased due to increased mobile use. And the proportion of mobile financial services such as contact-free currency exchange is expected to expand further in the post-COVID-19 era.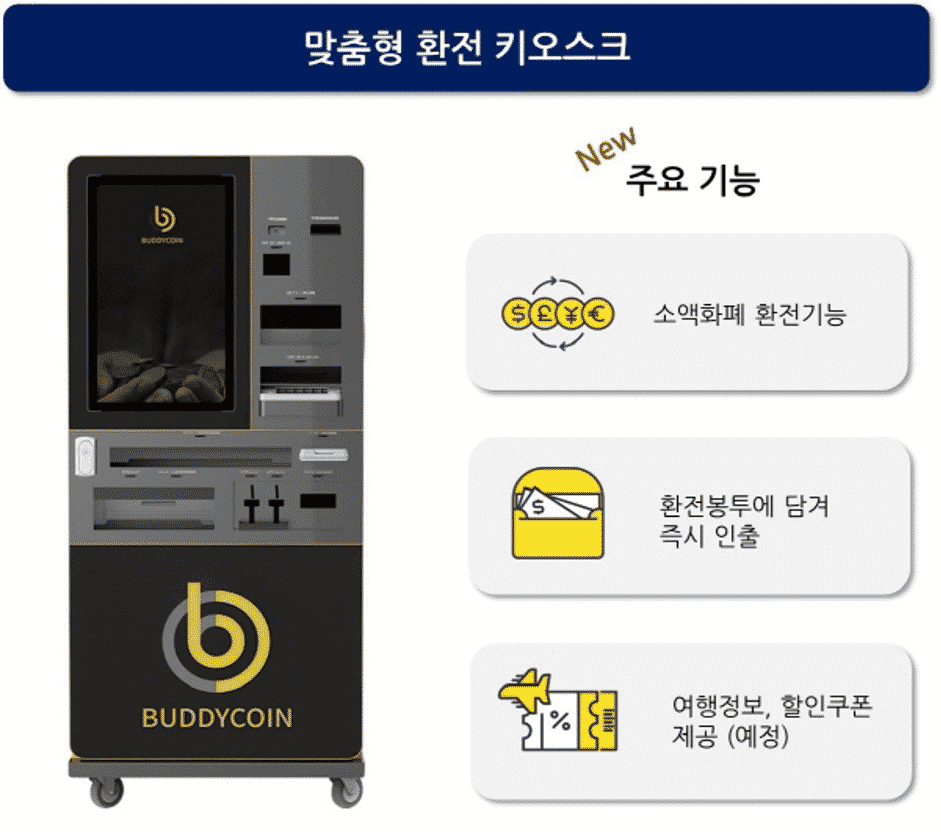 Creating new markets
OODDY's self-driving-based financial service robot is meaningful. Not only in terms of improving the convenience of contact-free financial services for domestic and overseas travelers. But also in creating new markets through inter-industry combination, consumer-led services development, and world market-leading services. The new convergence service through inter-industry combination can further diversify the service robot market. The robot market is currently centered on the medical, logistics, and cleaning industries. The service promotes the combination between various industries through the combination of Fintech and robots. In addition, consumer-led convergence service development overcomes the limitations of supplier-centered robot development and realizes robot service provision tailored to customer needs. Finally, OODDY has provided an opportunity to lead the global market with a foreign currency management financial service platform that can conveniently use various foreign currencies 24/7.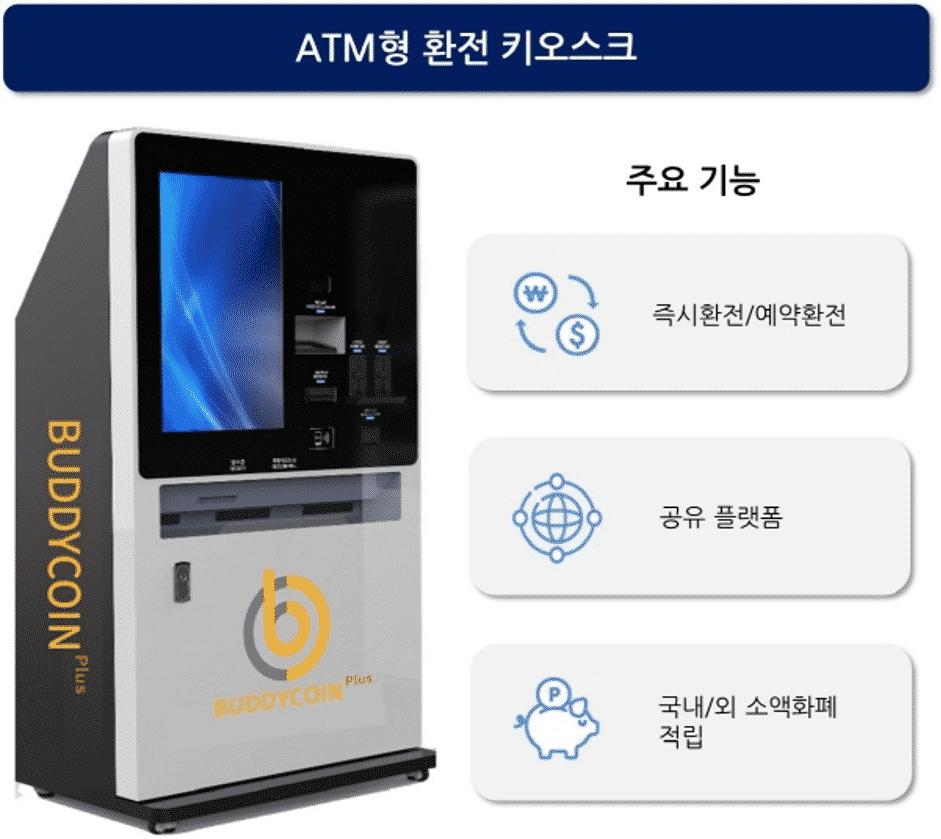 We plan to complete the development of 'Buddy', an autonomous AI voice recognition financial robot combined with an integrated foreign currency management system. And conduct a demonstration project at SRT Suseo Station starting from the end of December. We plan to conduct commercial marketing at airports, hotels, and stations next year after completing the demonstration project.

Yoo-hyuk Lee, Director of OODDY Co., Ltd.