Korea is advancing very fast in the field of contact-free technology. Since the pandemic of 2020, the world and its trends have changed. Leading this change is Korea with its latest technologies that are going to make the daily tasks much safer. One of these technologies is the Intelligent Contact-Free Evaluation System. Discovered in the field of "contact-free evaluation" is a project involving Wissensbaum Co., Ltd as the performing organization. Furthermore, iplemind Co., Ltd. as the participating organization, and Hanyang Cyber University (agreement agency).
The Korean government is focusing on expanding contact-free services for our daily lives. Through this, it plans to prevent the spread of infectious diseases such as COVID-19. Furthermore, secure a leading position in the global contact-free service market in line with the era of digital transformation.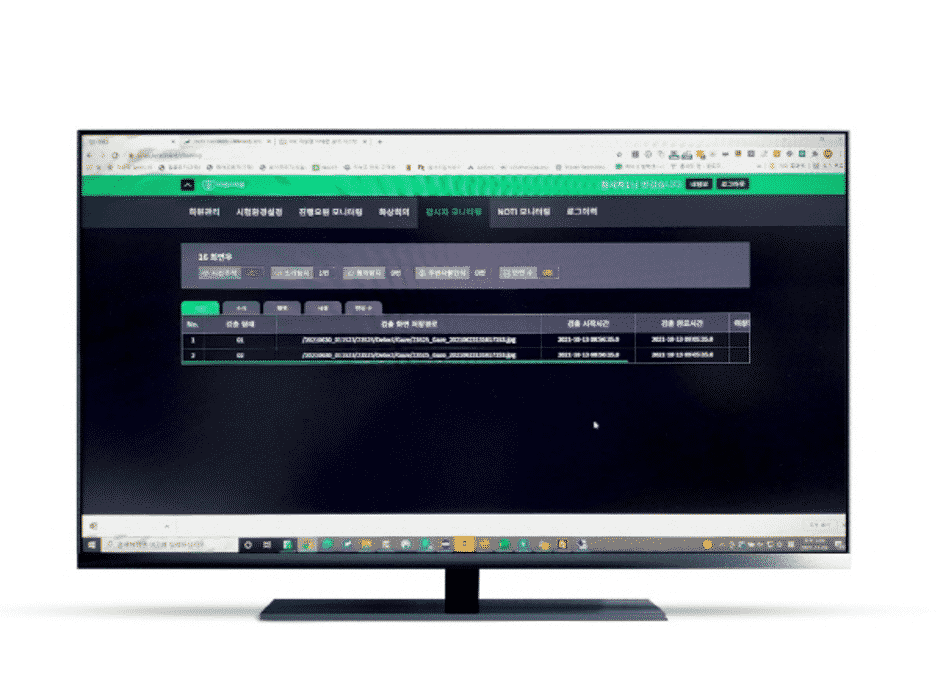 More on the Intelligent Contact-Free Evaluation System
This evaluation system was developed to compensate for problems that may occur during contact-free evaluation. For example, proxy tests and cheating. Moreover, patents were filed as Methods, devices, and or programs to prevent cheating in contact-free evaluations. This technology can detect cheating through the AI system. It uses at least one facial image, pupil images, joint data, and sound data collected from videos filmed in real-time for this. Such data can prevent cheating during contact-free evaluations. Because cheating is notified to managers, monitors, and examinees in real-time.
There is no statistical data limited to the contact-free evaluation system. The domestic market size of e-learning and edutech is increasing. They have become important trends in contact-free education in Korea. The contact-free evaluation-related market is expected to grow continuously. It is because of COVID-19 and the rapidly developing ICT technology-related infrastructure.
The Intelligent Contact-Free Evaluation System is an educational evaluation system. It is suitable for social distancing and can compensate for problems of the existing remote evaluation system. For example, time and space constraints and the economic burden of evaluators. NIPA was able to develop a contact-free education platform and secure next-generation contact-free evaluation service platform technology in terms of technology through the discovery of the "Intelligent Contact-Free Evaluation System". In addition, user-centered simple, and fair authentication technologies were secured through complex authentication such as facial recognition and electrocardiogram. Furthermore, securing artificial intelligence analysis technology considering the environment of multiple test takers and securing cheating pattern technology using big data of test takers' test information are also technical achievements.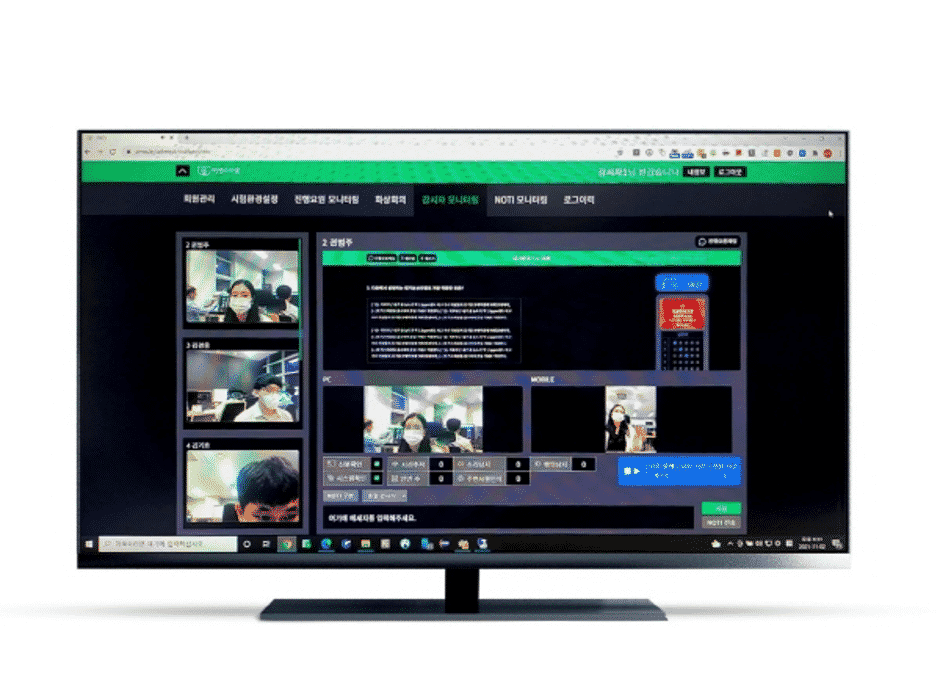 Global reach and acceptance of the Intelligent Contact-Free Evaluation Program
The acceptance of this evaluation system can be increased in terms of economy and industry. By reducing the social cost and time of large-scale field tests. As well as securing infrastructure applicable to all education industries related to evaluation. The possibility of securing international standardization has increased in terms of society. As well as securing control over remote evaluation has also increased with a contact-free evaluation system.
For revitalizing the "Intelligent Contact-Free Evaluation System," Wissensbaum Co., Ltd., was in charge of developing a cloud-based evaluation and test platform. By integrating technologies related to anti-fraud, and developing a monitoring dashboard. While iplemind Co., Ltd., was in charge of developing identification. It did so through facial recognition from the perspective of behavior. That is, detecting abnormalities in gaze and skeleton, and developing technologies to prevent access to fraudulent sites. Furthermore, the Korea Association for ICT Promotion, provided a testbed to demonstrate the task. It played a role in demonstrating the Intelligent Contact-Free Evaluation System. Lastly, Hanyang Cyber University, the agreement agency, also provided an intelligent contact-free evaluation testbed.
Wissensbaum Co., Ltd., which organized the project, is an education-related company was established in 2010. It supplies the integrated problem banking system, CBT/IBT system, and qualification test management system. In particular, the company has technical know-how in the learning management system (LMS) and provides related technologies to institutions with self-certification technologies for qualification tests and proven technologies through video analysis.