The 26th of last month we were lucky to be part of the 7 global medias attending the Innovative Talent Show (ITS) happening in Korea. Being the largest technological innovation exhibition in Korea, it was presenting SMEs that are innovative and solving problems that are relevant now but also in the future.
As we were online, we could attend only to the ceremony presenting 11 startup but this was incredibly interesting to see that Korea seems to be focusing on MedTech and GreenTech. Out of the 11 startups, 4 were focusing on products for Healtcare and 3 were attenting to solve different problem for the environment.
Here is our top 3 for these K-Innovative Startups
ECOPEACE
ECOPEACE: this startups is building an amazing robot which can clean the water. Built like a mini island, the products can remove green algae and later will be able to remove microplastics. And there is more! More than being an eco friendly product trying to solve problems caused by industry using non-green products, the company designed their products to be like shelters for animals and plants. At StartupWorld.tech we love these environmental projects!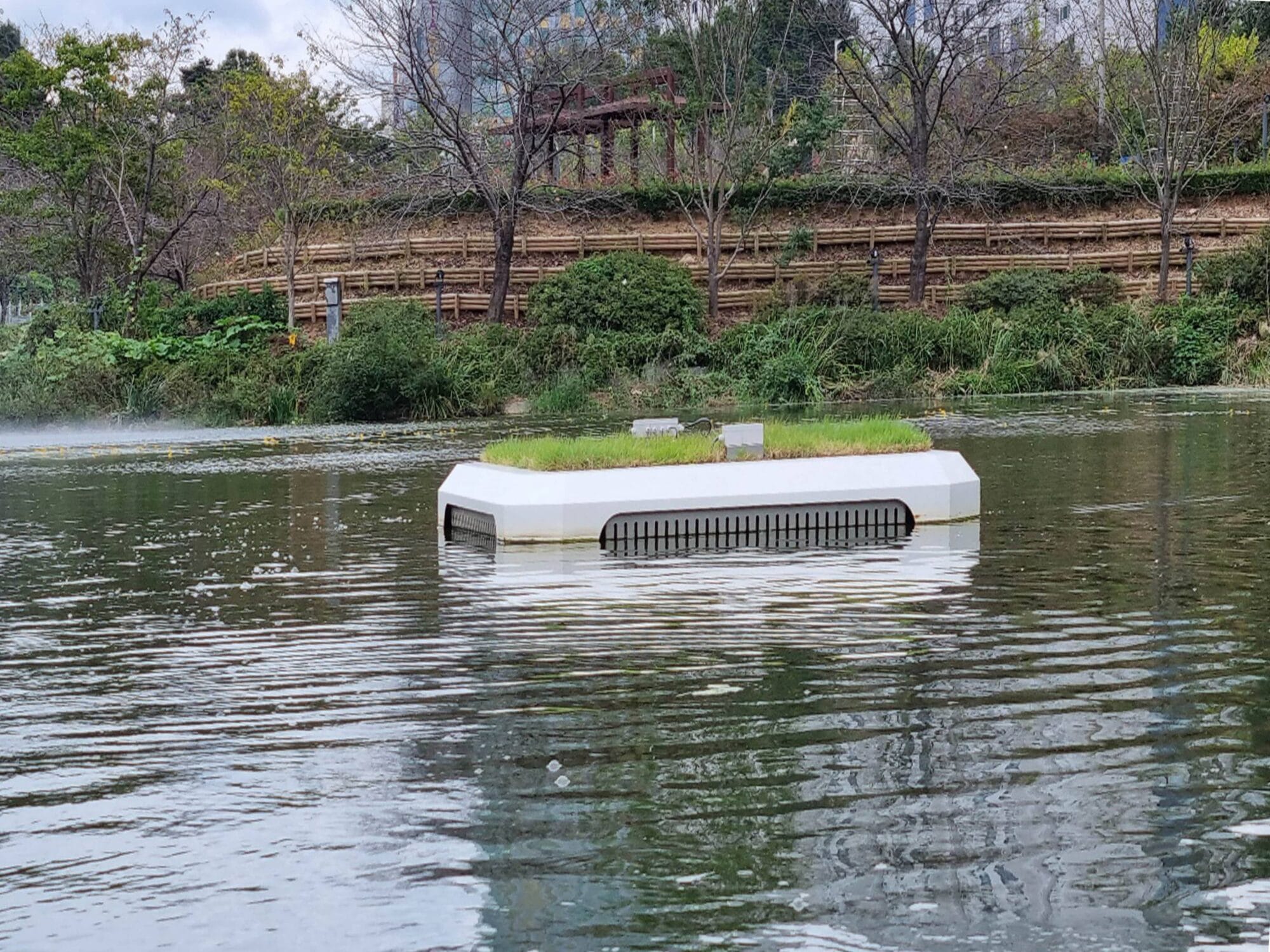 VPix Medical
VPix Medical: Ready to amazed ? This companie is making a microscope being the size of a pen. Based on the PhD research of the founder, this startup is aiming at solving a problem we were not very familiar with before hearing the presentation. The problem is the following, when you have a cancer, you get an operation, the doctor removes the maximum infected cells and because its very hard to remove 100% of the carcinogenic, you will unfortunately need to another intervention later on in your life. This microscope could help remove more cells and help the patient recover faster. Amazing, isn't it?
GFI Co. LTD
GFI Co. LTD: These days we are are used to put the word "Smart" in front of everything. Smart Fridge, Smart Toothbrush, etc… However, we never heard Smart fire extinguisher before. With the ubiquity of electronic devices, our lifes are more prone to fire accident, this startup is helping with that in a smart way (no pun intended). With a combination of Pad, Film, Wire and Shield, you help your company or your family being safe. Simple and effective protection!
As we can see, we hear little about Korea but this country is full of innovation and worth studying a little bit deeper. If you are a fan of MedTech and GreenTech, you will definitely find an interesting SME to work for or to invest in. For more details on other Korean or more broadly on Asian startups, keep following us on this website and if you know someone who might be interested in our content, don't hesitate to share, that would help us a lot.