When you think about billionaires investing money you would tipically think of a man or a woman in their fancy dress, in their fancy limo, smiling at their (fancy) computers trying to find a way to increase their wealth. Well that surely happens a lot, but not always. Sometimes genius billionaires get their hands dirty. They get so dirty they bring with them shit in a jar, literally by the way. But why is this fact so relevant for us? It is safe to say we have to discuss about shit. The aforementioned sentence was not meant to be laughed at, let that be clear.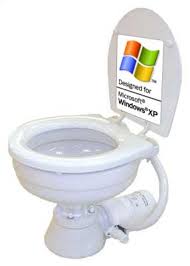 For now just now this: Bill Gates is working on a new project which is gonna give the world a brand-new toilet. I know what you are wondering about, and no it hs nothing to do with the image above.
Poop equals infection
In 2018 he gave a speech at the China International Expo in Beijing and he talked about poop. Actually, he showed up at the Expo with a jar filled with its own…poop. He made it very clear, toilets is a big problem. More than half of the population on earth does not have a toilet and that the lack of this sanitary device is causing problems.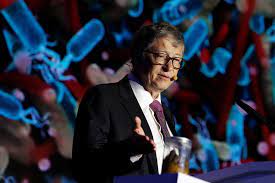 By bringing out the jar full of feces Gates wanted to imprint in our memory a fact: the incredible amount of patogens human feces carry. Just to mention a few: rotavirus particles, Galya Sighella bacteria and many other parasites.
He said that he started thinking about the lack toilets in some areas of the world about 10 years ago during his several travels to poor countries with his wife Melinda. They idea he came up with is both simple yet ingenious. Building a toilet which works with no sewers and that turns poop and urine into clean water. God knows how much we need to prevent future spread of disease in the world, especially after this pandemic.
China pays attention
However strange this might sound, do not be fooled. This problem does not concern third-world countries only.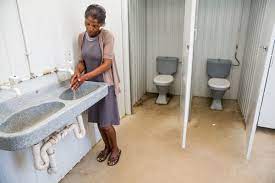 A problem also felt by China itself, given that President Xi Jinping has put the so-called "toilet revolution" among the priorities of his government's agenda. This is why the event was organized and was attended by Gates together with his wife, Melinda, both heads of the Bill & Melinda Foundation, which deals with research and humanitarian aid.
The foundation has long ago launched a campaign to raise and allocate funds to help populations who do not have access to health services, spending about $200 million over seven years alone on scientific research for the production of new toilets. "It's no longer about reinventing the toilet and other sanitary systems. It is a question of how quickly this new category of solutions will spread" the philanthropist announced.
Tech-Toilets, how they work…
Gates also gave an introduction on how the new device would work. "Feces and urine are crammed into a container under the floor. A photovoltaic panel powers a biochemical reactor that purifies the waste through the use of electrodes. An electrochemical reaction breaks down the matter into separate components, such as hydrogen, fertilizer and clean water " he said. From here, other parts of the vehicle will be used to reuse the individual products. And the Chinese government seems particularly interested.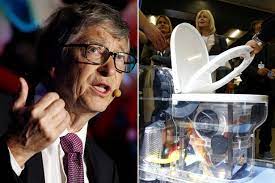 No wonder everyone, including China, is interested. According to estimates, this reinvented toilet market could generate $6 billion worldwide by 2030.
So what do you think? Should we say goodbye to our old toilets?