A startup participating in the 'Overseas Networking and Market Support Project' conducted by Gwangmyeong Gyeonggi Cultural Creation Hub, Darye introduced its smart IOT platform ARAUM.
ARAUM is an optimal spatial scent solution reflecting the analysis data of characteristics of space and air quality (VOCs, floating population, temperature and humidity, scent spray). With ARAUM, users can express space identity by adding fragrance to air appliances.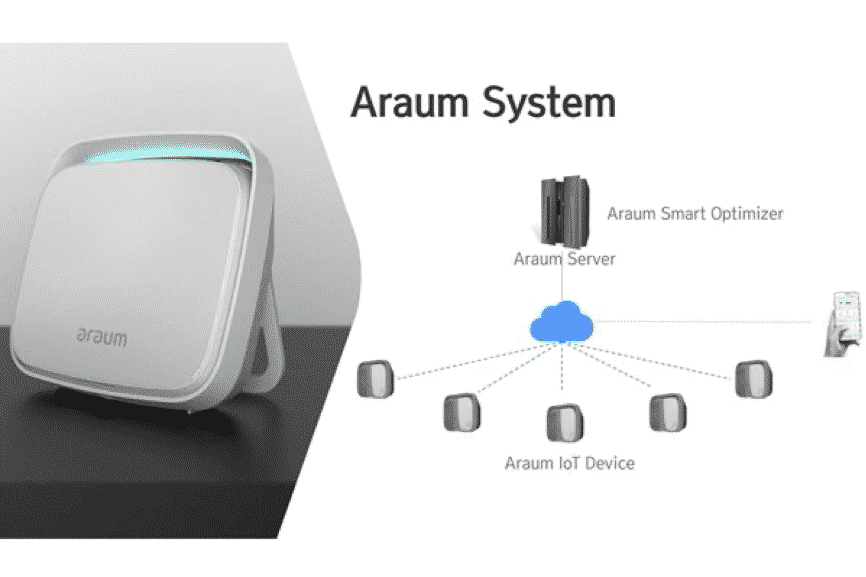 Air quality and analysis by Araum
Our products provide an optimal scent solution for air quality in future spaces through air quality monitoring and big data. By adding the function of air quality data conversion, we have localized vaporized scent devices, which had been dependent only on imports, able to export them as a result.
Gwangmyeong G-Hub is a cultural startup space that supports startups and creations established by Gyeonggi-do, Gwangmyeong-si, and Gyeonggi Contents Agency to build a startup ecosystem in the field of eco design and cultural contents.
Gwangmyeong G-Hub is conducting Overseas Networking and Market Support Project under the theme "Earth-protecting Entrepreneurship – Globalization" for startups in Gyeonggi area that are seeking to enter the overseas market. The domestic eco-friendly product market is expected to grow significantly in the future through the Green New Deal announced in July, and Gwangmyeong G-Hub established a program to enter the overseas market specializing in the eco industry.
→ Go to Gwangmyeong G-Hub_Earth-protecting Entrepreneurship special page