DABIDA Corp. (CEO EUN SEUNG LEE) attended 'SWITCH 2022 (The Singapore Week of Innovation and Technology 2022)', the global startup exhibition held in Singapore Resort World Convention Center between October 25th (Tues) and 28th (Fri).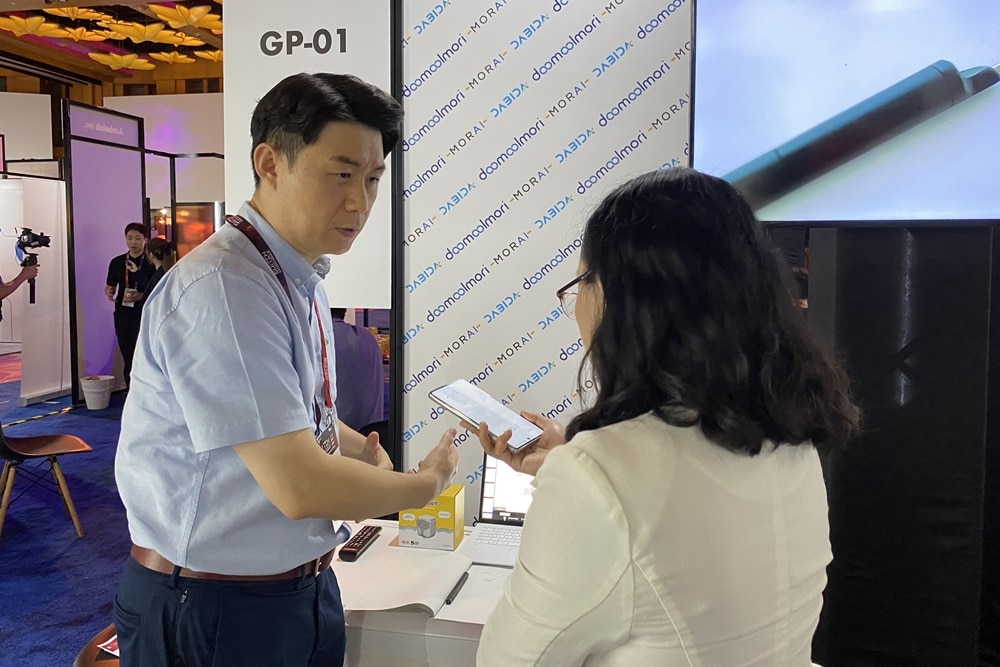 In March 2019, DABIDA (formerly GeniRobot) was established as an EdTech company for future education in the 4th industrial revolution era. DABIDA combines various tools and unique technology necessary to provide a new learning experience, offering optimal customized solutions for more efficient education.
DABIDA completed the development of the 'LIMS (Learning Interactive Management System)' engine for education customized for individuals and 'GENICLASS', a cloud-based non-contact 2-way live video platform, and began commercialization this October.
They implemented functions across the board, having a real-time connection with Bluetooth devices using WebBLE technology with WebRTC interaction-based technology. The technology applied in areas like TLS 1.2 or higher end-to-end encryption channels and WSS HTTPS encryption protocols, frontline screen technology for educators and learners to actively engage and have interactive lessons on a level comparable to offline classes, and concentration detection and real-time Q&A checking.
Going one step further from existing platforms that are adequate for video conferences, DABIDA expects to create a place of education not limited by time or space and can give analysis, evaluations, and feedback.
Providing an On and Offline Experience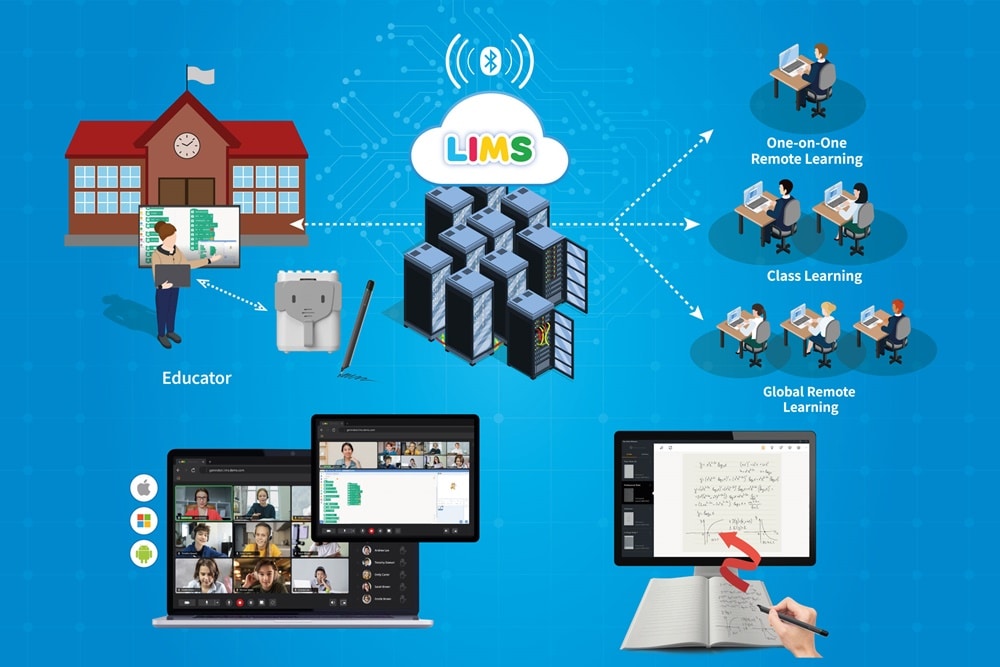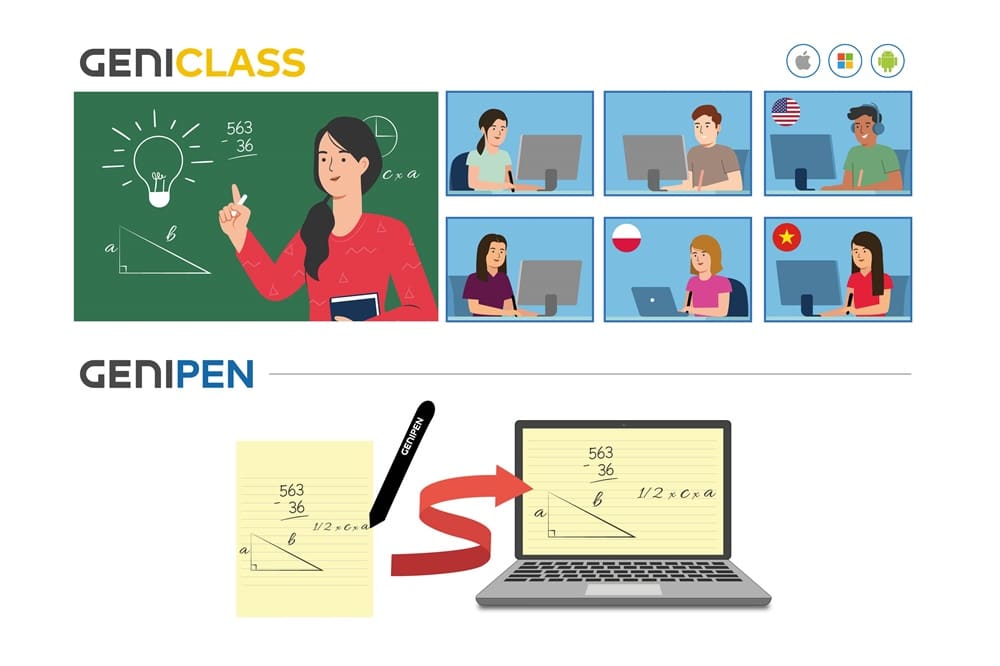 The platform has fixed the issues in 2-way communication between teachers and students in a non-contact learning environment. It assists ideal networking in real-time with other hardware like 'GeniBot' and 'GeniPen'. On the system side, it can quickly and easily integrate with and connect in real-time with live video platforms and devices without installing additional software. It can analyze, evaluate, and give feedback through data acquisition. In addition, it looks into learning propensity from a cognitive science aspect through the analysis of objective data. It provides education customized for individuals by analyzing how students approach problems and their thought processes.
Such technical capabilities were recognized, leading to DABIDA being selected for TIPS in 2019, as the best PR company in 2020 by the Technology Guarantee Fund, and for Startup 4.0 by the Korea Credit Guarantee Fund; as well as leading to it being awarded the 'Innovation Grand Prize' among Korean SMEs, and the 'KISED (Korea Institute of Startup & Entrepreneurship Development) Award' at the 4th Industrial Revolution Festival. It was also had such achievements as being selected for the Ministry of Science and ICT's ICT R&D innovation project, acquiring the 'Blue 100' certification as a promising young start-up company in Anyang City, and being chosen as one of 'Global Jump 300' by KOTRA, and 'CORE100' by Invest Seoul.
CEO EUN SEUNG LEE of DABIDA said, "Based on my experiences of being in charge of overseas business and new businesses, I realized that the shortage of non-contact 2-way communication is still an issue and entered into the relevant business. The feedback from the teachers on the frontlines, who have to teach in this non-contact environment sparked by COVID-19, saying, "We don't know what's going on when children take their classes through online platforms at home," was the deciding factor." He continued, "Our ambition to create technology that covers both on and offline settings through the connection of robots, smart pens, and online platforms to connect students and teachers so that they could interact as if they were in class together has continued to this day."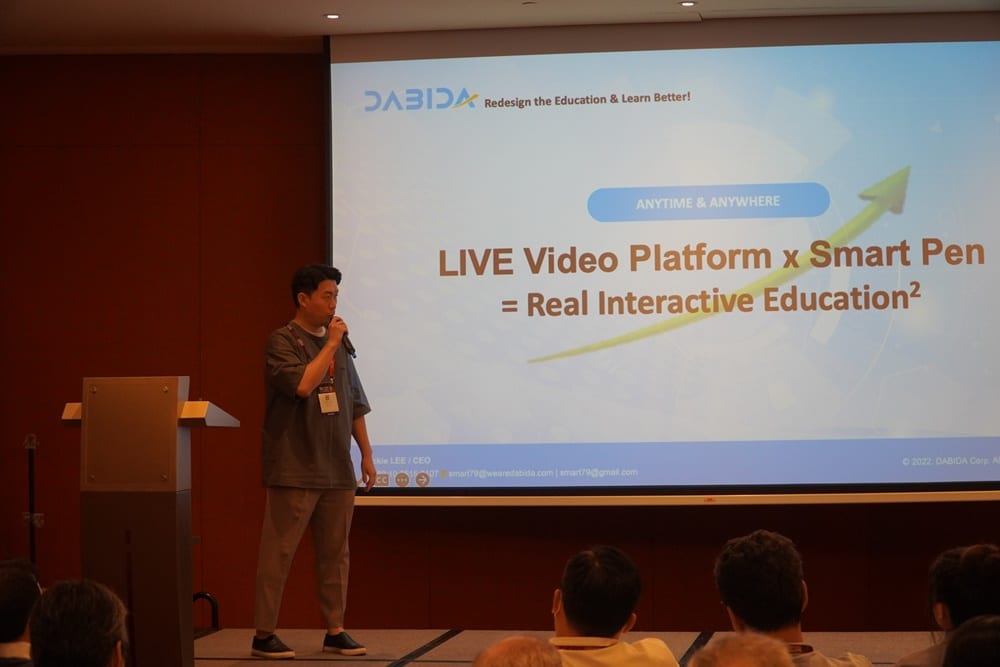 Having its 7th iteration this year, 'SWITCH 2022' is a global startup exhibition hosted by Enterprise Singapore, a public institution under the Singapore Ministry of Trade and Industry. Two organizations in KISED and Singapore's KSC Center (KISED 10, KSC Center 10) selected 20 Korean startups attending 'SWITCH 2022'. Between October 25th and 28th, the attending startups will be in the main event, where they will partake in programs like operating the K-STARTUP demo booth, K-STARTUP demo day, investor meetings, networking events, and pitching contests.