CESeL Primus Co., Ltd. (CEO Kevin Lee) participated in the global startup exhibition, 'SWITCH 2022 (The Singapore Week of Innovation and Technology 2022)', held in Singapore from October 25th (Tue) to 28th (Fri).
CESeL Primus based on eco-friendly vertical farm facilities, big data, and AI-based control solution, uses modularized patented cultivation beds. The design of vertical plant factories ranges from small to medium to large and provides turnkey solutions from construction to distribution. In addition, they are supplying various line-up products such as container farms that can operate farms in a small space regardless of environmental changes. They also provide showcase-type display farms for F&B businesses and shop-in-farm that can be sold at the same time as harvesting.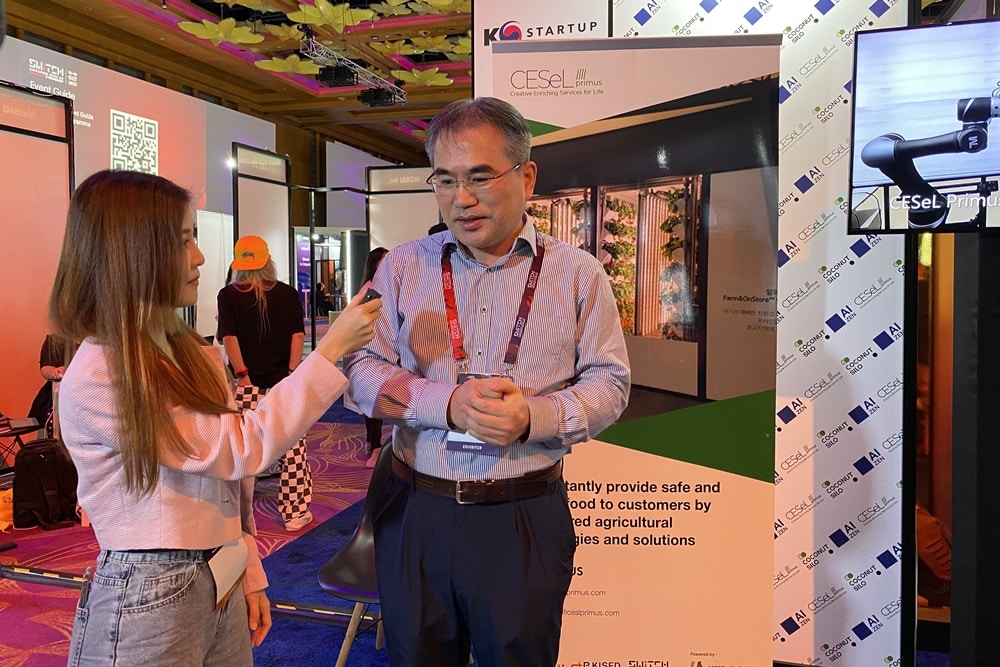 Through this exhibition, they Introduced 'Alpha Farm', an AI-powered K-strawberry vertical farm that combines the latest technologies, such as an AI-based cultivation system, harvest automation using robots, direct sales by shop-in-farm, and eco-friendly energy application.
'Alpha Farm' is an independently developed eco-friendly plant factory that can be installed and operated by CESeL Primus. In the case of strawberries, their vertical farm increased area efficiency by up to 9 times compared to the existing outdoor house strawberry farm. It has a modular design to minimize labor and labor costs. The Demo version of 'Alpha Farm' is located in a shopping mall in Gwanggyo, Gyeonggi-do, and preparing a Shop-in-Farm where specialized varieties are successfully grown, with the harvested strawberries sold directly to consumers at the farm(in the shopping mall).
Leading the expansion of the cutting-edge future agricultural technology base
An official explained that in the case of leaf vegetables, automatic sowing, harvesting, packing machine, and transfer shuttle device were introduced to increase the productivity of special vegetables (basil, etc.) that are difficult to grow in the cold season. It Is also possible to supply eco-friendly, pesticide-free, and pollution-free products by controlling the light source and environment control system (temperature, humidity, carbon dioxide gas, nutrient solution supply).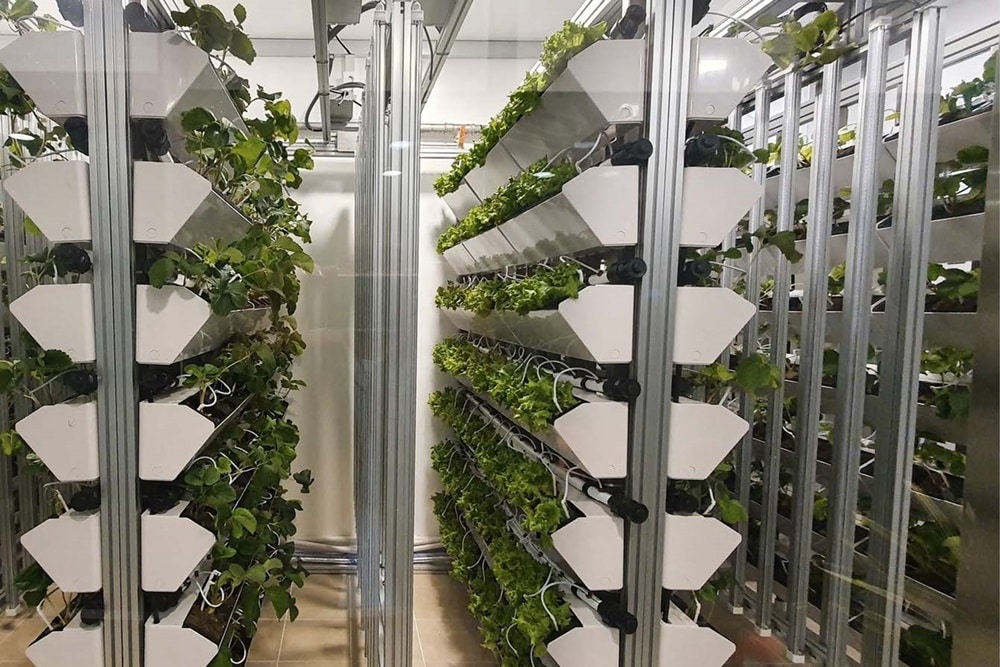 An official from CESeL Primus said, "Greenhouse strawberries can only be supplied during certain times of the year (from November to April), but our company can supply them all year round. It is possible to increase the stability in terms of supply/price by contracting with a cake maker or fresh fruit juice store that uses fresh strawberries all year round. In addition, the application of the patented vertical cultivation stand developed by CESeL has increased space efficiency and achieved about twice the productivity compared to other companies. By applying the AI-based smart operation platform to control the cultivation environment optimized for crops, we do not have to use pesticides and reduce fertilizer and water usage to produce and supply high-quality eco-friendly strawberries. We also have an advantage that consumers can see and check the growing environment through Shop-in-Farm."
They continued, "We are a total solution provider for vertical farms that supplies eco-friendly vertical plant factory solutions, virus-free seedlings, and related ECO systems such as growth catalysts. We also have an independently developed image-based growth monitoring system (Alpha-Eye), an AI-based smart farm operation platform (Alpha Farm OS), and a nutrient solution integrated environment controller (Alpha-Con). We will lead the advanced agricultural technology and expand the base by completing the farm automation robot system (Alpha-Bot) to minimize repetitive labor."
Having its 7th iteration this year, 'SWITCH 2022' is a global startup exhibition hosted by Enterprise Singapore, a public institution under the Singapore Ministry of Trade and Industry. Two organizations in KISED and Singapore's KSC Center (KISED 10, KSC Center 10) selected 20 Korean startups attending 'SWITCH 2022'. Between October 25th and 28th, the attending startups will be in the main event, where they will partake in programs like operating the K-STARTUP demo booth, K-STARTUP demo day, investor meetings, networking events, and pitching contests.