MicrobiotiX Co., Ltd. (CEO Dong-Eun Yong) attended 'SWITCH 2022 (The Singapore Week of Innovation and Technology 2022)', the global startup exhibition held in Singapore Resort World Convention Center between October 25th (Tues) and 28th (Fri).
MicrobiotiX set goals to develop bacteriophage-based treatments for multidrug-resistant bacteria treatment, microbiome-based treatments that use microbiota banking, and treatments for autoimmune and incurable diseases in the future.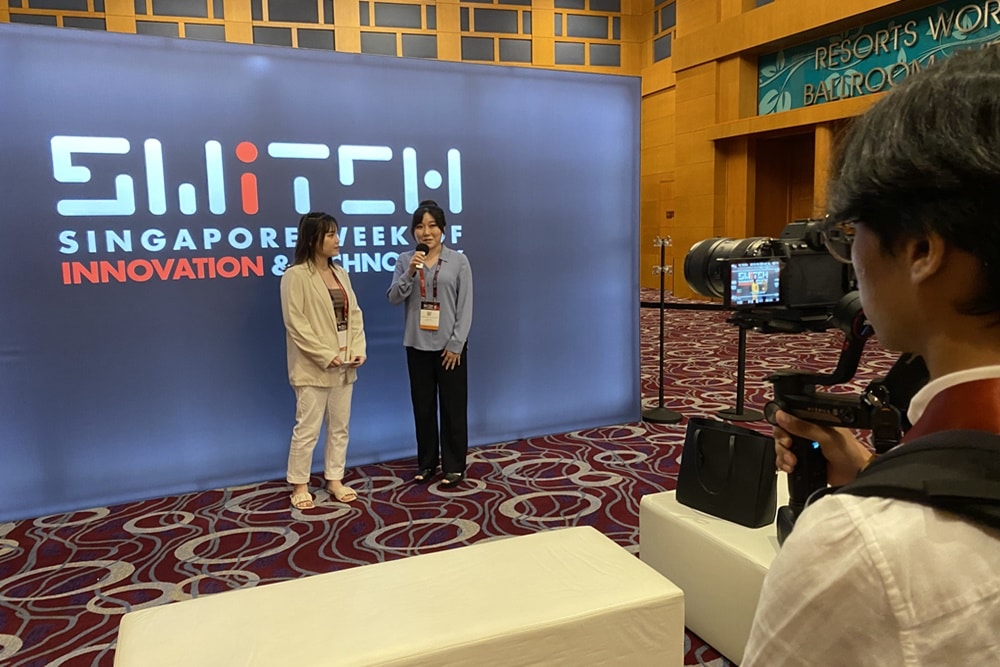 MicrobiotiX is a microbiome research-oriented biotech teachers' venture company established by professors in the Yonsei University Health System. It built a microbiota collection and bacteriophage library for researching bacteriophage-based multidrug-resistant bacteria treatment and the interaction between intestinal phage and bacteria to develop treatments for various incurable diseases. It built a globally leading bacteriophage library over 15 years, possessed the best technical capabilities in the field of microbiomes, and currently possesses the GMP for global expansion.
Bacteriophages – or phages – are viruses that use bacteria as host cells. As many bacteria exist in the natural ecosystem, this means that bacteriophages also exist in various places. As such, bacteriophages are naturally occurring and survive inside the human body, which means they are harmless to the human body. Bacteriophages only infect specific bacteria, making them capable of removing antibiotic-resistant bacteria and reducing the amount of antibiotics patients need to intake.
MicrobiotiX makes the expansion of pipelines undergoing clinical trials easy by discovering candidate substances through the analysis of around 1,000 new pathogens every month and discovery of effective phages, and the establishment of a phage-bacteria cell bank through optimized CMC-based GMP production. This process includes analysis of phage versus microbiome through NGS/PCS analysis, building a taxonomy, and comparative analysis of health/patient phages.
Aims to Develop Treatments for Incurable Diseases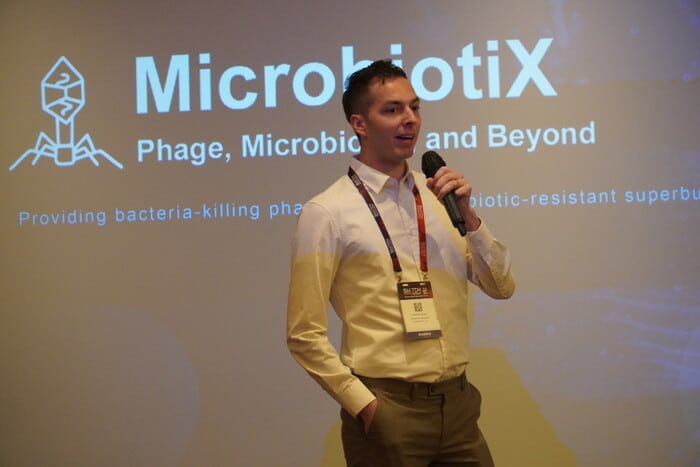 They have so far achieved accomplishments like owning a target phage library for 4 strains of multidrug-resistant bacteria and gram-negative bacteria (around 300 types of phages), owning Asia's 2nd microbiota bank, selection for preclinical services by a US government agency, Pre B investment attraction (DSC, Schmidt, SUP, Shinhan Capital), selection for the Shinhan S2 Bridge Program, conducting joint research with CJ Bioscience, and constructing a CGMP level facility (CDMO service).
They aim to develop treatments for various incurable diseases through bacteriophage-based gram-negative multidrug-resistant bacteria and intestinal microbiome modulation (treatments for pneumonia, sepsis, bacteremia, inflammatory bowel disease, autism, obesity, diabetes, colorectal cancer, etc.).
MicrobiotiX said, "New strategies to supplement or replace the existing antimicrobial treatment concept is desperately needed. The NIH in the US recently proposed a new paradigm to overcome antimicrobial resistance and include bacteriophage therapy and synthetic microbiota." They continued with the background of their founding, saying, "The academic foundation of our company, Yonsei University's Department of Laboratory Medicine and Research Institute of Bacterial Resistance has conducted world-class research on antimicrobial resistance. We had discoveries for the first time in the world and this environment. Our research team sought innovative methods to overcome antimicrobial-resistant bacteria and finally established a teachers' venture."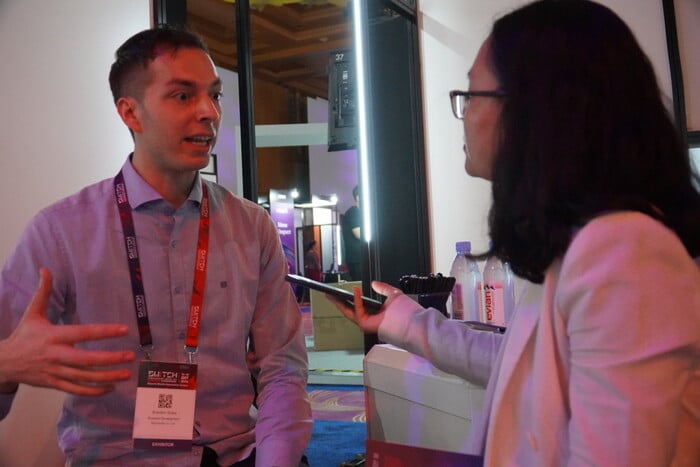 They then announced their future business plans, saying, "The method we are pursuing is the development of phage therapy. We seek to use them to reset the relationship between humanity and microbial-resistant bacteria. We are currently exploring preclinical and clinical trials for phage treatment through the active exchange in Korea and with US research teams."
Having its 7th iteration this year, 'SWITCH 2022' is a global startup exhibition hosted by Enterprise Singapore, a public institution under the Singapore Ministry of Trade and Industry. Two organizations in KISED and Singapore's KSC Center (KISED 10, KSC Center 10) selected 20 Korean startups attending 'SWITCH 2022'. Between October 25th and 28th, the attending startups will be in the main event, where they will partake in programs like operating the K-STARTUP demo booth, K-STARTUP demo day, investor meetings, networking events, and pitching contests.