Nuvilab Inc. (CEO Dae-hoon Kim) attended 'SWITCH 2022 (The Singapore Week of Innovation and Technology 2022)', the global startup exhibition held in Singapore Resort World Convention Center between October 25th (Tues) and 28th (Fri), and showcased their AI Food Scanner.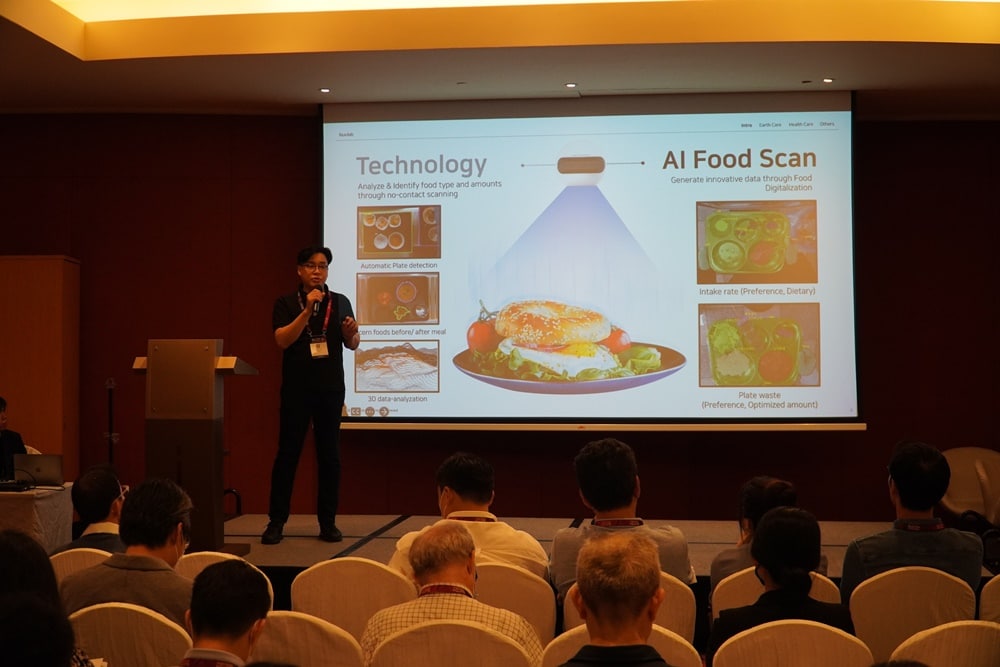 Established in 2018, Nuvilab is a food tech startup with its 'food scanning' technology that recognizes and analyzes food based on AI and big data. Its technical capabilities were recognized through awards in various competitions in Korea and overseas, such as the Innovation Award from 'CES 2021'. They were recently able to attract around 10 billion KRW worth of investments in the series A round from previous and new investors led by Smilegate Investment.
The AI scanner developed by Nuvilab can identify the type and quantity of food with a 1-second scan. As a solution that analyzes the scans of food before and after eating on the plate and utilizes various information related to food, its core function is able to plan an appropriate amount of food based on the amount taken and leftovers and reduce food waste. It also informs the number of nutrients and calories consumed by individuals.
Determining Food Type and Quantity within 1 Second
A spokesman for Nuvilab explained that they possess 22 patents for related technologies after focused research on automatic food identification and measurement for efficient meal management methods. Also, their high-quality solution reduces food waste to cut operation costs for cafeterias, protect the environment, and even improve users' eating habits. Lastly, unlike solutions that use scales to analyze and manage food waste, it is capable of non-contact analysis with scanning, giving it the advantages of being easy to use, not requiring additional installment space, and having reasonable operational costs.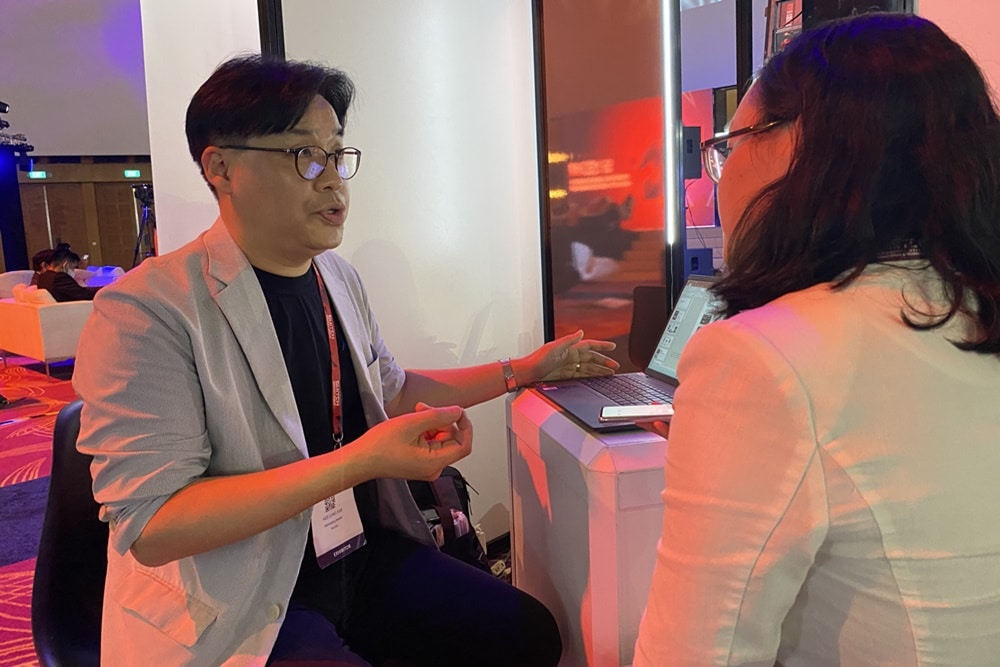 A spokesman continued, "with the rising interest in ESG in our societies, not only have we expanded the operation of our solution to around 70 places in Korea with an average of 26% in reduction of food waste in places like a large corporation, public institutions, government institutions, and schools, but well-known global companies have also requested for our collaboration. Our company's solution, which provides information on the nutrients and calories consumed by individuals, is expanding its range of service to target various clients like babies, children, athletes, patients of adult diseases, and senior citizens, in conjunction with the healthcare industry which has been growing rapidly as of late."
Having its 7th iteration this year, 'SWITCH 2022' is a global startup exhibition hosted by Enterprise Singapore, a public institution under the Singapore Ministry of Trade and Industry. Two organizations in KISED and Singapore's KSC Center (KISED 10, KSC Center 10) selected 20 Korean startups attending 'SWITCH 2022'. Between October 25th and 28th, the attending startups will be in the main event, where they will partake in programs like operating the K-STARTUP demo booth, K-STARTUP demo day, investor meetings, networking events, and pitching contests.