Quota Lab Inc. (CEO Dong Hyun Andy Choi) participated in the global startup exhibition, 'SWITCH 2022 (Singapore Week of Innovation and Technology 2022),' held in Singapore from October 25th* (Tues) to the 28th (Fri).
Quota Lab, established in 2019, is the operator of 'Quota book' – the equity management platform for startups and investors. Quota Book is a service for startups and investors who need to manage their securities. It enables startups to manage securities more safely and efficiently by digitalizing the cap table and stock options and helping investors such as VCs and accelerators to manage their funds and portfolio.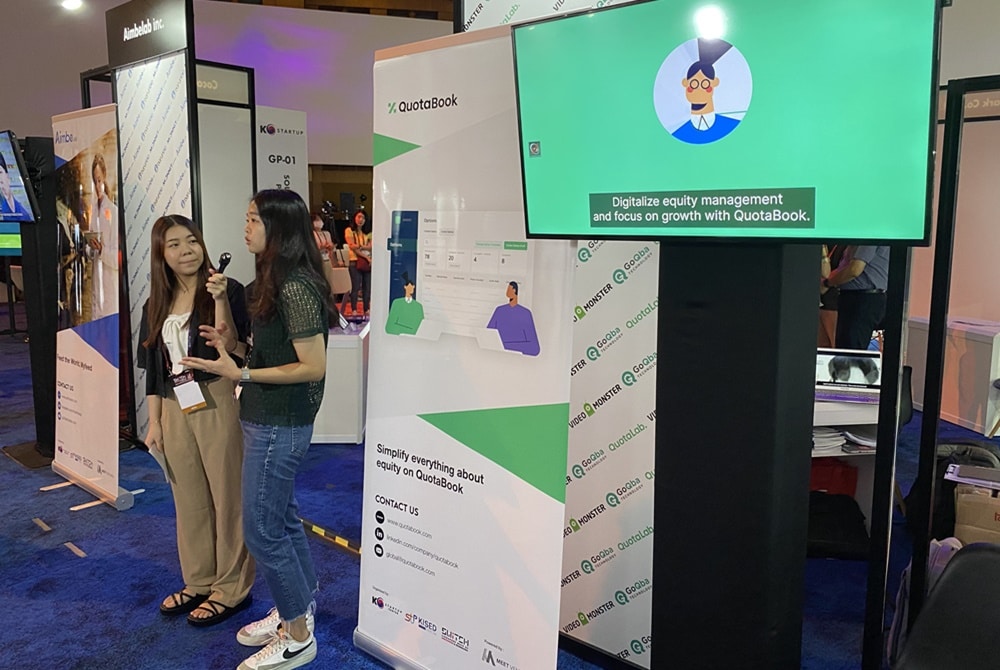 For operating services, such as the 'all-in-one corporate establishment package' that takes care of all the processes needed for incorporation, the communication platform for startup investment and incubation makes the inefficiencies in the startup industry more efficient. These processes include establishment registration, corporate account issuance, business registration, securities management for prospective entrepreneurs, and Quota Space.
Increased efficiency through business automation
Quota Book, the headliner product at this exhibition, is a SaaS-based securities management platform released by Quota Lab in 2019 that provides various functions that automate and streamline securities management tasks. Quota Book efficiently runs tasks needed for securities data management, such as managing shareholder lists, managing stock issuance history, and changes, granting and vesting stock options, preparing for shareholders' meetings, and taking the minutes. Quota Lab revealed that as of 2022, around 4,200 customers include startups such as Toss, Danggeun Market, O!House, Zigbang, etc., and investors such as Hana Bank, Shinhan Capital, etc., are using Quota Book.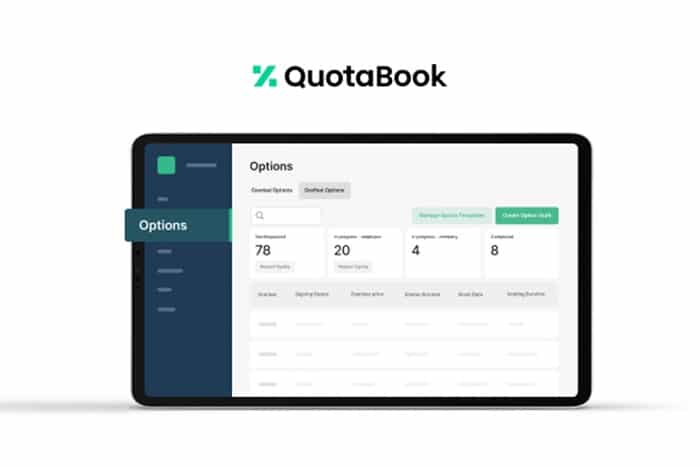 Quota Book's service digitalizes startup stock issuance history, shareholder list management, and stock option management on software. Specifically, it functions as an 'automated shareholder management' that records details of stocks issued by the company in time series and updates the shareholders' list that reflects old share transactions when there are shareholder changes. It comprehensively computerizes events such as old share transactions, stock splits, and bonus issues, making it easier to prepare for the general shareholders' meetings.
Furthermore, if the shareholder list is computerized and the only thing left is to record the general meeting agenda in the system, notices, power of attorney, and minutes automatically create. Managing stock options, which early-stage companies have difficulty managing, is also another main service area for Quota Book. It automatically calculates the grant date, possible exercise timing, and the exercisable amount.
A Quota Lab official said, "Quota Book constantly upgrades functions suitable for various inconveniences and problematic situations by solving corporate problems of numerous corporations, including unicorn startups and early-stage startups. Moreover, customer satisfaction is high among the consultants consisting of securities management experts, such as VC examiners, former management team, etc., who counsel and solve problems and concerns related to startups and VC operations.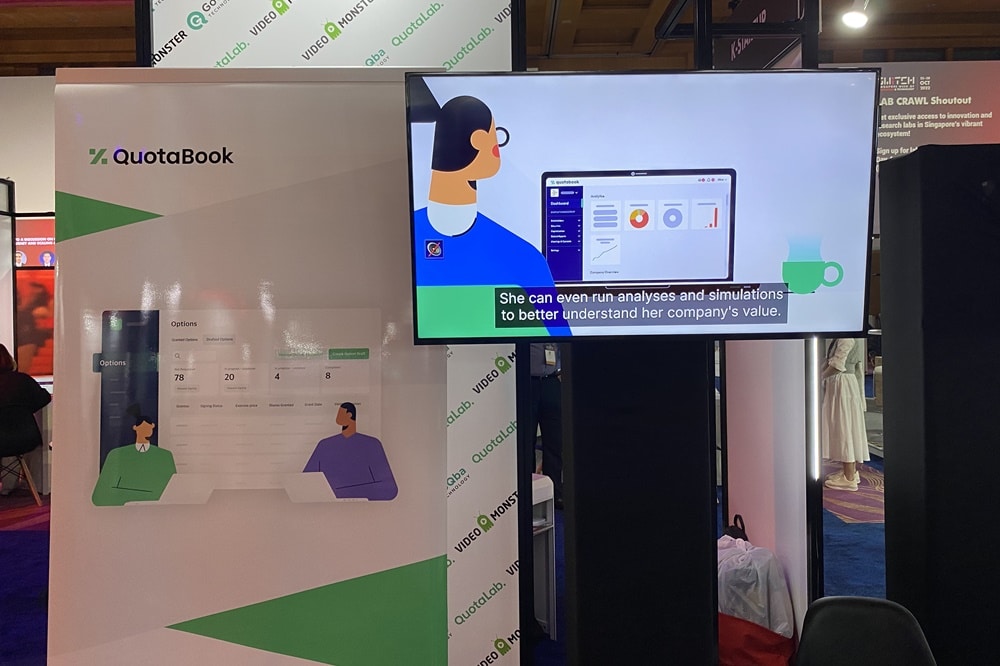 Having its 7th iteration this year, 'SWITCH 2022' is a global startup exhibition hosted by Enterprise Singapore, a public institution under the Singapore Ministry of Trade and Industry. Two organizations in KISED and Singapore's KSC Center (KISED 10, KSC Center 10) selected 20 Korean startups attending 'SWITCH 2022'. Between October 25th and 28th, the attending startups will be in the main event, where they will partake in programs like operating the K-STARTUP demo booth, K-STARTUP demo day, investor meetings, networking events, and pitching contests.