We have been seeing the word "cryptocurrencies" everywhere to this day. We all know they are perfect for safe and fast transactions in the digital world. Yet, we never really stopped at understanding what they are, or which ones are the most interesting. A cryptocurrency is a type of digital money which can function through the use of codes, cryptography technology. Central banks or governments do not directly issue them, hence the nickname "decentralized currency". The first cryptocurrency came to life in 2009 but since that day they have considerably grown in numbers. Today we count more than a 1000. So what are the best cryptocurrencies out there? Let's take a look.
Bitcoin
When we talk about cryptocurrencies we all think about Bitcoin. Bitcoin is an autonomous form of money operating in a totally safe, fast and transparent environment. It was created in 2009 by an alleged Satoshi Nakamoto, a fictious identity that still arouses suspiction. Bitcoin brought about the largest market capitalization in hisgtory. In fact, it jumped from 0,0008 cents in 2010 to an estimated 51,951 dollars by the end of 2021.
The increasing value of Bitcoin is due to the fact that, unlike the beginning, many big firms are accepting payments through Bitcoin. Some of these companies include Microsoft, Overstock, Home Depot, Starbucks and Tesla. Actually, Tesla announced on February 2021 it would accept Bitcoin until it changed its mind in May. That being said, Elon Musk declared on on the 14th of June this year that as soon as Bitcoin mining is powered by more than 50% renewable energy, he will open up bitcoin purchases again.

Ethereum
Ethereum is the second largest cryptocurrency in terms of value. It's a cryptocurrency built using blockchain technology and it's primarily used to store valure or to purchase goods and services. Se ci atteniamo alla capitalizzazione di mercato di Ethereum, vediamo che è la seconda criptovaluta più importante. It uses Blockchain technology which supports smart contracts, meaning it allows the execution of automated programs and algorithms on its network. Some of the major companies where you can make purchases using Ether include Gypsebee, Overstock and Shopify. Ethereum has had an increadible growth, by 9000% in 2019 and 2000% in 2020. We can't wait to see what will happen by the end of this year. One thing is for sure, its high variability makes it the perfect cryptocurrency to speculate financially.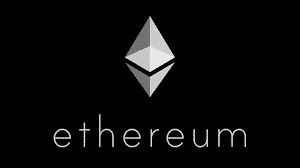 Ripple
Ripple figures as one of the best rivals of Bitcoin. It is an open source currency which many banks have validated for use. Ripple is ideal for payment settlements and asset exchange that work more like a service for international money and security transfers used by a network of banks and financial intermediaries.
Ripple was conceived by Jed McCaleb and built by Arthur Britto and David Schwartz who then approached Ryan Fugger who had debuted in 2005 as a financial service to provide secure payment options to members of an online community via a global network. The first banks started to get interested in the system in 2013 and after a long way last year in 2020 registered a value increase of 1000%.
Binance Coin – BNB
Binance Coin is a cryptocurrency created by the Binance online exchange platform. This platform sees its users as those who get some benefits out of the use of Binance. Investors certainly appreciate the speed of its transactions, it can indeed complete 1.4 million transaction per second. Those who have decided to buy this cryptocurrency usually do so before making large transaction on Binance. In fact, the only use of this cryptocurrency is due to the advantage given to its users who benefit from a 25% discount on transfers on the platform. The value of Binance Coin has increased by more than 600% over the course of 2021 and the blockchain it represents is one of the most used worldwide.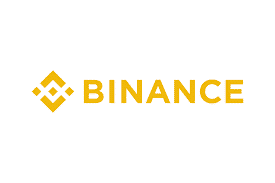 Monero
Created on April 18th 2014, Monero is an open cource cryptocurrency. It uses the CryptNote algorithm to carry out transactions with particular stress on safety and privacy. It is the case that many choose to buy Monero exactly because the payments with Monero are absolutely anonymous. Its pricacy, together with its stability make it an ideal candidate for those who wanna invest in this cryptocurrency. Its stability is confirmed by the fact that despite having increased considerably in value, in the recent year it has proven to be stable and today one Monero is worth 265,50 dollars.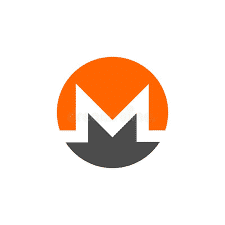 I hope you enjoyed our top 5 list.
See you soon, stay tuned!