Germany has a long history of excellence in terms of investment and innovation, this year is no different. So far this year German startups have raised a record €8.1bn from VC funds, even more than 2020.
Despite its leadership Germany always prefers to keep a "low profile", a few people know its top startups. Which are the most interesting German startups to watch in 2021 and possibly 2022? Let's take a look at our top 5 German startups in 2021.
Get your guide
Get Your Guide is the result of two young men, Tao Tao and Johanes Reck. It ia a booking platform for travelers created in 2009. The idea was initially about putting in contact tourist with amateur tour guides to facilitate travelling in unknown places. It later expanded to become an online platform with the full range of services for tourists. In the first years of its life GetYourGuide received 14 million of dollars in funding, but more recently it reached 886 million dollars. They total amounts to over a billion dollars, making it a unicorn to keep an eye out on in 2021, and 2022 too.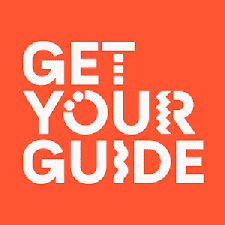 Personio
Personio is a startup that provides SMEs with HR software. Their cloud-based software digitalises and simplifies time-consuming HR processes. This Munich-based company aims at helping companies save time which they can invest into interesting topics like talent development or employer branding.
Since its launch in 2015, Personio has raised a considerable amount of funding. It received $125m from Index Ventures and Meritech Capital Partners thus enabling it to plan its expansion in Ireland and England. Its expansion not only included capital and operating areas, but also employee total number. In the beginning of 2021 with a stunning evaluation of 1.5 billion euros Personio has planned to double its employees.

Gorillas
Gorillas is one of those companies that fully represent those who have "ridden the wave" of the pandemic. With everybody in a lockdown they came up with the idea to fulfill the need of most people, especially old and sick people. Gorillas is an on-demand grocery delivery startup. This Berlin-based startup delivers groceries and other daily items to customers within 10 minutes from placing an order. It uses dark stores to store and supply groceries, carrying out the belief that shoppingneeds to be more efficient and affordable for everyone.
It deviates from the gig-economy model used by Deliveroo and Uber, by employing its delivery drivers. As of May 2021, it has been operating in over 25 cities, across four countries.
Gorillas is also the fastest startup to become a unicorn in Germany. Founded in May 2020, the company reached 44 million dollars in funding by December. Later in 2021 it reached almost 300 million dollars in March 2021. Following its latest investment round, Gorillas has reached unicorn status and now it plans to expand into over 50 cities, including Paris and New York City.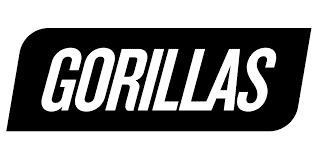 Flixbus
Flixbus made mobility possible for everybody in Europe. This is apersonal consideration as I have used it myself for years, sometimes buying tickets up to 1 euro per ticket! Super cheap and competitive price. It has since 2013 become Europe's leading provider of long-distance bus travel. This Munich-based company is one of only 10 German "unicorns" worth $1.8bn.
The startup operates a bit like Uber, their vehicles aren't actually its vehicles.However, Flixbus supplies the branding, booking services, routing and marketing power. Since long-distance bus travel can be boring, Flixbus tried to make it better by adding free wi-fi on board and flexible with a booking and services app. Holding 90% of long-distance bus German market, FlixMobility now serves more than 2,000 cities in 29 countries.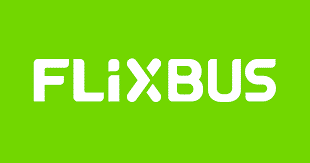 Lilium
Lilium is a Munich-based startup with a specific mission: making one of the world's first all-electric vertical takeoff and landing jets. The company is taking the kind of 'jump jet' technology that the military has been using for some time. However, there is a major difference, they wanna make it much cheaper, quieter and more eco-friendly. Cofounder Daniel Wiegand has a huge vision, creating a sort of "sky taxi" afforbadle for everyone. This man surely has watched many science fiction movies, and many seem to endorse this project. Amognst its big supporters we have London-based VC Atomico, LGT Capital Partners and Freigeist Capital.
Even if money are coming in for now, flying is still just an idea. The company plans to be operational in 2025 when it will have faced all the concerns of regulators and of course flying safety tests.
I hope you enjoyed reading our top 5 list for Germany's most interesting startups.
Thank you and stay tuned.