Chilye is a Chinese startup that develops high-voltage battery systems for electric vehicles (EVs). The startup is Headquartered in the eastern city of Suzhou. It has raised around RMB 100 million ($15.7 million) from a group of investors led by Xiaomi. This is the latest move of the Chinese smartphone maker joining the EV race.
How did Chilye manage the funding so quickly?
Leading automakers have been embracing high-voltage battery systems. It's a technology that enables fewer charging times when using fast chargers. Otmar Bitsche is a director at Porsche's research unit. According to him, high-voltage battery systems enable a longer driving range with better energy efficiency and lighter car weight.
Chilye also said that it has secured clients including "multiple mainstream automakers". Moreover, it will have the production capacity to equip 3 million EVs with its products annually by mid-2022.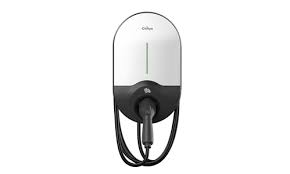 Investors and plans with the investments
Apart from Xiaomi, other investors include private equity firm Yonghua Capital and state-backed Oriza Holdings. Chilye said that the proceeds from the round will be spent on researching and developing high-voltage car battery systems. Consequently it'll ramp up manufacturing for commercial products without revealing further details.
According to Sun Changxu, a partner at Xiaomi's industry investment fund, Xiaomi will continue to invest in prominent domestic companies in the EV supply chain. Because the company sees great potential for China's auto components segment boosted by smart EVs.
Context
Xiaomi has set a target of mass-producing its first consumer EV model during the first half of 2024. And it recently poached a senior executive from state-owned automaker BAIC Motor to lead its EV project.
Furthermore, Xpeng Motors is also transitioning to high-voltage technology with the recent debut of its second electric SUV model, the G9. The company claims it will be China's first mass-produced vehicle model featuring an 800-volt electrical system.
Xpeng, backed by Alibaba and Xiaomi, added that an 800V power system and its proprietary superchargers will allow its vehicles to have a 200-kilometer (125-mile) driving range with only five minutes of charging.