KLleon is a Korean culture tech startup that has a variety of products based on AI Deep Human technology. Its representative products include real-time video sharing social media KAMELO, AI Digital Human KLone, and video automatic dubbing solution KLling.
In the past few years, we have seen technology push towards virtual humans. KLone is one of KLleon's B2B products, during the rapid rise of virtual humans. KLone will be officially released in the first half of this year as a service that allows the real-time creation of desired digital humans. With KLone, industries and companies can customize the faces, races, genders, and voices of their digital humans.
With all the Sci-Fi movies we have seen until now, there are bound to be many questions and apprehension towards virtual humans. Hence, it becomes necessary to also discuss the pros of having virtual humans around. Moving on in this article, we will look at many cases of how virtual humans can be used as beings that make human life more convenient and smart, not replacing humans.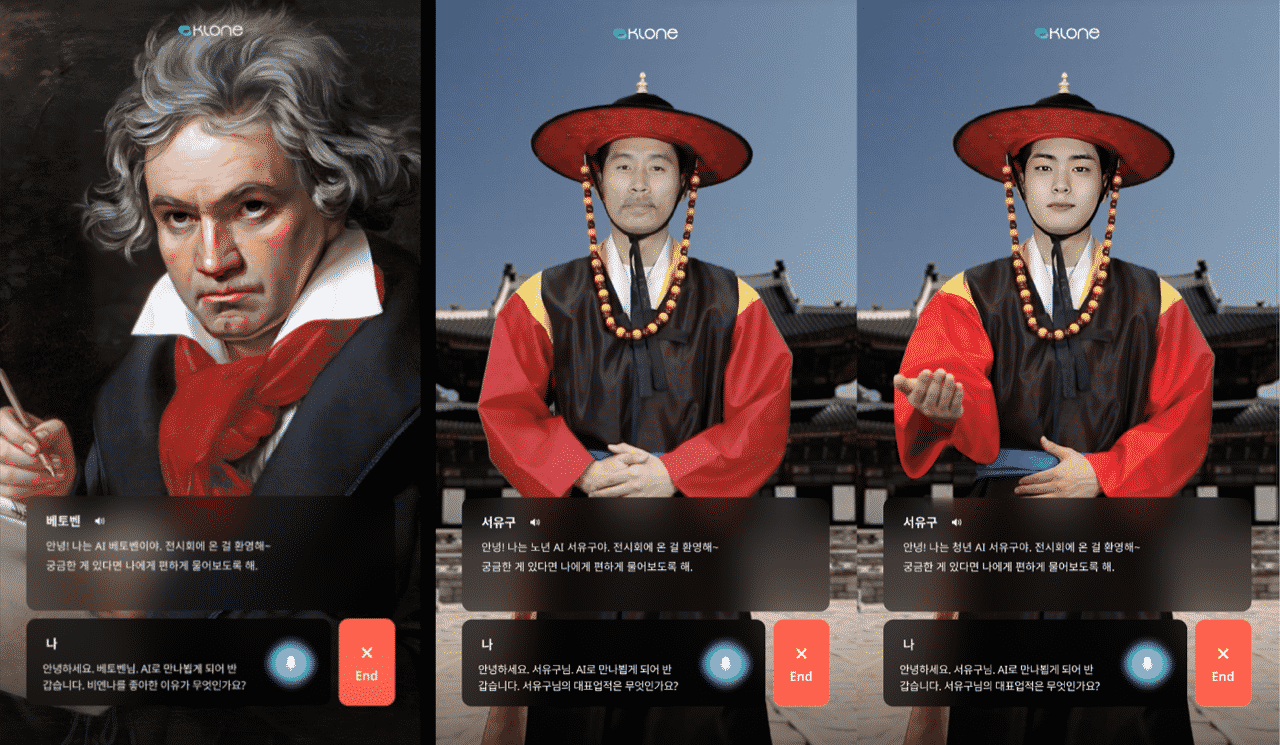 Coexisting with digital humans
The very first fear people have of digital human technology is that they will take over their jobs and will do their day-to-day tasks. Consequently, there won't be any need for the "real human".
Contrary to this, we saw a case recently that proved it was not the case.
KLleon, which can generate virtual faces and voices close to real-time with one photo and 30 seconds of voice data, recently restored Beethoven and Seo Yu-gu, a realist in the late Joseon Dynasty, signaling the beginning of a world coexisting with digital humans.
Because AI docents provide vivid experiences as if a person in history talks to you one-on-one, some reviews say that it's better than real-person docents that it is hard to make a reservation and has to be done as a group.
Learning new things made fun and easy with a Digital Human
With the work from home and hybrid mode of working now being introduced in the workplaces, people have more time at their hands. So they can invest it in learning new skills like an instrument or a new language. But learning alone can become monotonous and boring. It's even more difficult when you are feeling stuck and confused at some point and give up.
Having a tutor who looks exactly the same as your favorite celebrity and speaks the same way can be very motivating and combat the difficulty of learning alone. Therefore, LLlone introduced something similar to this.
Recently, the introduction of digital human-AI Tutor is getting attention due to the trend of "edtech". AI tutors can help students concentrate better by setting the tutor's appearance with a face and voice as they want.
If you are a fan of BTS, you can also study with a tutor who looks and sounds the same as RM of BTS.
In addition to visual elements, it is possible to provide one-on-one customized coaching that collects and identifies student data. It provides repetitive learning and in-depth learning for content that students frequently make mistakes or find difficult.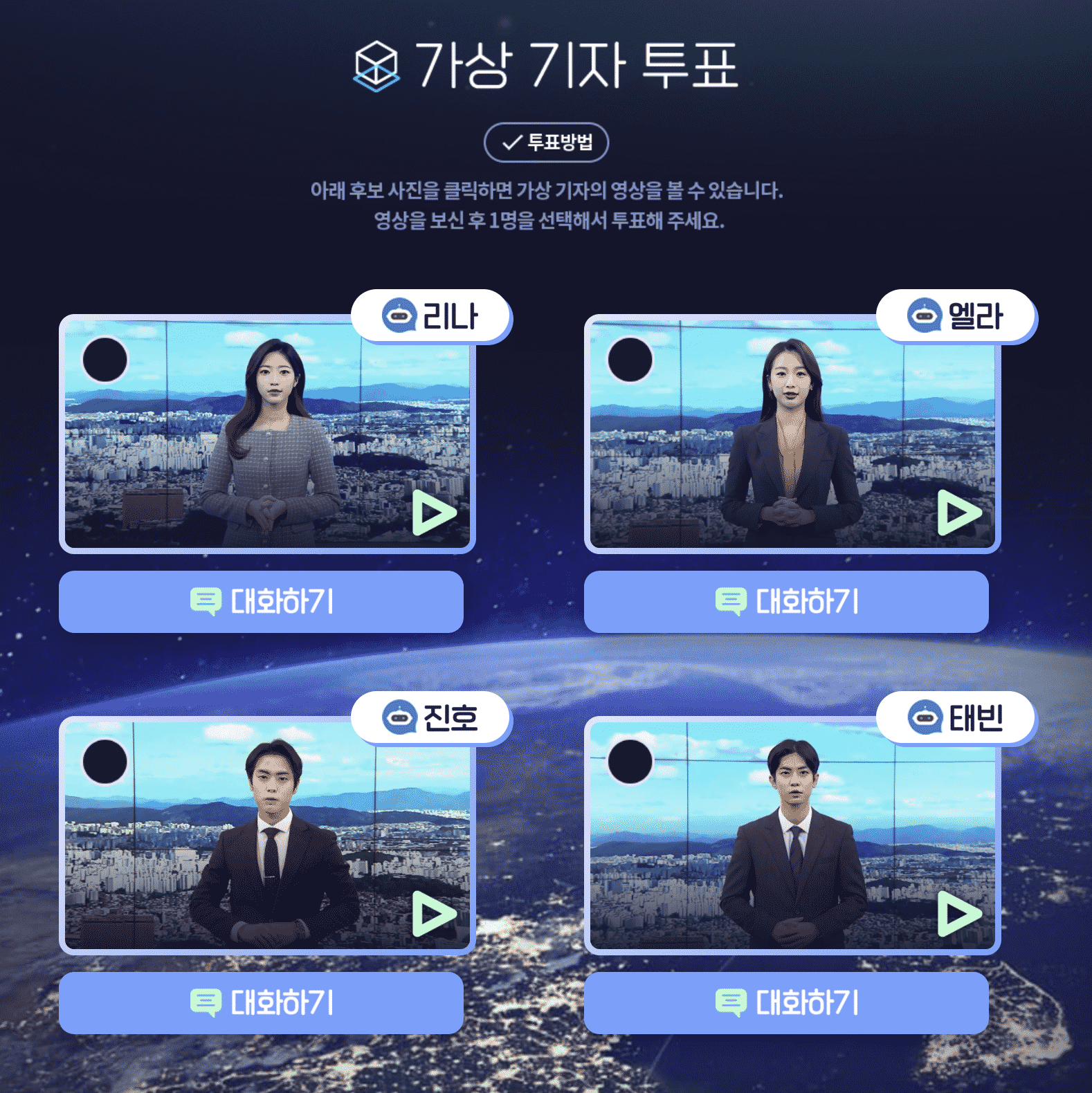 Outsourcing highly stressful tasks to AI
To explain this point we will discuss the MBN's "Virtual Reporter Voting" event.
The early morning broadcasting video posted on the SBS announcer's official YouTube channel, "SBS Announcer," attracted many people's attention. An announcer in the video said, "I thought I had been broadcasting early in the morning without being nervous. I went to long-term overseas training for work. And the disease I suffered during the early morning broadcast in Korea was healed as if I had washed away. I've been living in a state of extreme tension for seven years since I started broadcasting, without knowing," she said. She expressed the pressure and burden of early morning broadcasting.
Hence there seems to be a need to have something that can learn a person's videos and voices and speak the same way to relieve them from the pressure. It can surely ease the burden of morning broadcasting experienced by existing announcers. But also, it can also be quickly produced and transmitted by entering lines into AI announcers in urgent situations.
Digital humans' appearance and voice can be set according to the requirements. This means that digital humans can also be used to build brand images for each broadcaster. Recently, MBN took the lead in building a brand image through digital humans as a "virtual reporter selection event."
Digital human for vehicles
Self-Driving vehicles signal the commercialization of autonomous vehicles is not far away. That will be an era of "Hands-Free" driving. In the near future, cars will be a place to enjoy leisure time or work, not a place to drive. If you want to control the car while doing various activities, digital humans for vehicles can play that role.
Apart from autonomous vehicles, a digital human can play various roles. It not only serves as a simple navigation system but also helps maintain the driver's hands-free state through two-way communication with the driver.
Hyundai Motor Company is planning to introduce a digital human for vehicles created with deep human technology.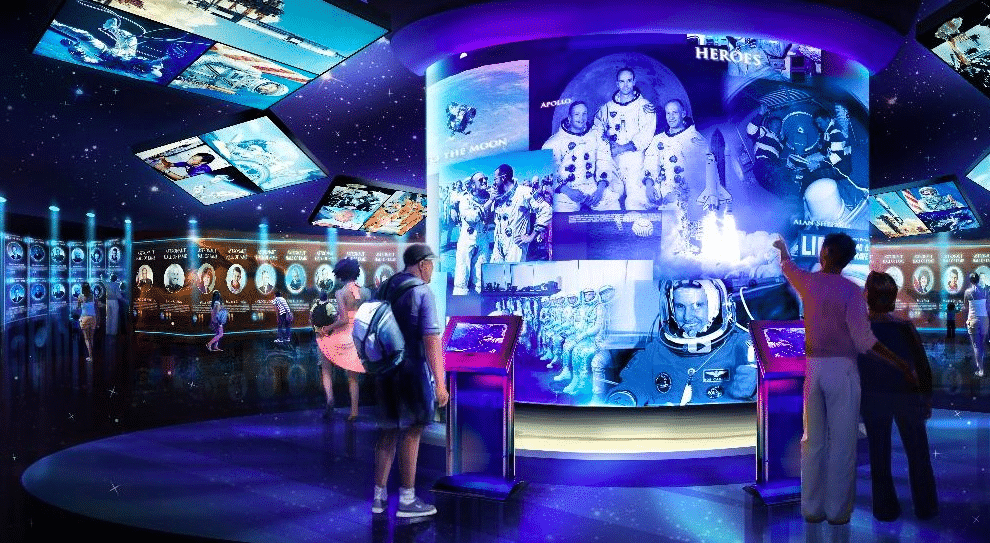 Conclusion
While digital humans are receiving great attention, they can also be worrying. They are criticized that AI may replace people's jobs. However, there are also examples in which digital humans can rather help us. In the field of education, it can increase students' learning efficiency and effectiveness. And it can replace early morning broadcasts or urgent broadcasts that are difficult for people to perform too.
In addition, you can hear explanations of exhibits without having to face people at the museum and you engage in various activities other than driving in vehicles.
As such, digital humans often have a positive effect on the lives of more people. Consequently, their demand is expected to increase in more industries and companies in the future.
KLone, which can customize faces, races, genders, and voices through KLleon's deep human technology, will be launched in the first half of this year. The official launch of the KLone will facilitate the production of digital humans, which will allow them to meet digital humans in more diverse fields in the future.