Ever wondered which country is the one with the highest number of unicorns? Second only to the US, China is surely one of the best countries in terms of unicorns. With its massive funding resources and government support, not to mention the incredible talents in STEM fields, China aims high. In the last years China had seen the rise of countless startups making it the best startup ecosystem worldwide. Here we present to you 5 Chinese unicorns on the rise.
Ximalaya
Is this the chinese version of Spotify? Maybe it is. With about 600 million users in China this is the biggest audio platform in China. Its services include lots of music genres, audiobooks, training webinars, podcasts and so on. Founded in 2012 by Yu Jianjun and Chen Xiaoyu, this Shanghai-based company fastly raised to being the leading in its field due to its creative revenue model. As they pointed out, they make more money out of user fees than advertisements. They company is expanding fiercely, it indeed established a foothhold through a San Francisco-based podcating venture, called Himalaya. The company is now worth 3 billion of dollars and ready to consider an initail public offering in ther US.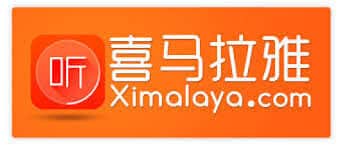 DiDi Chuxing
Chinese mobility startup DiDi is based in Beijing and counts more than 550 million users and tens of millions of drivers. Not only does DiDi offer shared taxis, yet also bike sharing and delivery services; not to mention its car related services like repair shops. Founded in 2012, the company saw an exponential increase in its app use. In June 2016, DiDi closed a US$ 4.5 billion fundraising round, with investors including Apple Inc., China Life Insurance Co., and a financial affiliate of Alibaba Group Holding Ltd. On 1 August 2016, DiDi announced that it would acquire Uber China in an acquisition valuing Uber China at US$35 billion.
Despite having dealt with the competition, the company's expansion did not stop. For example, in 2017 the company launched DiDi English. The service offers English language user interface and a real-time, in-app, instant text message translation to facilitate rider-driver communication. This improvement is much welcomed. Whoever has been to China remembers the struggling with our terrible chinese while trying to understand the driver's way-too-fast-to-understand words!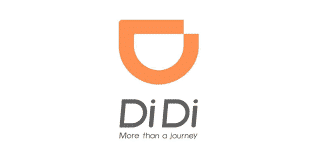 Pony.ai
Founded in 2016 by former Baidu leader James Peng, and Lou Tiancheng, Pony.ai has been a star from the beginning. Aside from its initial team, the company has also been embraced by top investors, including Sequoia Capital China, Eight Roads (Fidelity International Limited's investment arm) and IDG Capital.
It deserves to be mentioned for a variety of reasons, yet the most important one probably is "permission". The company obtained permission to carry out a test in 2018 in Beijing of self-driving cars. It went over that! Last November Pony.ai launched a public.facing robotaxi service in California working with Hyundai. Needless to mention its internal employee robotaxi service in Freemont (CA), called PonyPilot. Could this company represent the major leap toward the commercialization of driverless vehicles?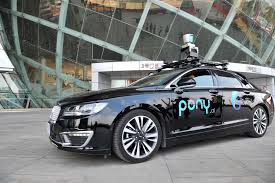 Insta360
Insta360 was founded in 2015 by Liu Jingkang and Chen Jinrao, and it is one of the pioneers of making 360-degree cameras and VR streaming equipment. Content creators from over 100 countries enjoy Insta360, including the U.S. which is the company's second largest market after China. The company's original product was a 360-degree camera, hence the brand name, which Liu started producing when he saw a gap in the market for compact, consumer-friendly cameras that could shoot high-definition 360-degree footage. Although their inital product was, as you would expect a 360 degrees camera, today Insta360 offers a wide range of products- Its priducts range from action cameras for sports lovers to smartphone accessories that can turn an iPhone into a 360-degree camera to professional 3D broadcasting tools. Could this Shenzhen-based company be the new GoPro competitor?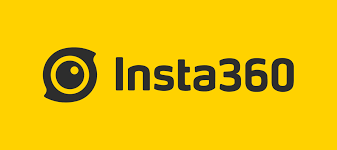 ByteDance – Probably the biggest of all Chinese Unicorns
Founded in 2012 by Zhang Yiming and headquartered in Beijing is an internet tech company. According to data from CB Insights, the Chinese Bytedance is the most valued startup in the world. It is the startup behind the famous emerging TikTok, known in China as Douyin, and it is worth 140 billion dollars. Among its best products we have Toutiao, the content platform in China and around the world. Toutiao started out as a news recommendation engine and gradually evolved into a platform delivering content in various formats, such as texts, images, question-and-answer posts, microblogs and videos. On 19 May 2020, ByteDance and Disney announced that Kevin Mayer, head of Disney's streaming business, would join ByteDance. From June 2020 to his resignation 26 August 2020, Mayer served as the CEO of TikTok and the COO of ByteDance, reporting directly to the company CEO Zhang Yiming.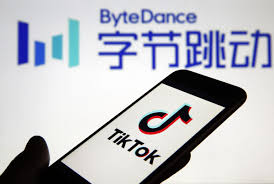 Thank you for your interest and stay with us for next future updates, maybe about more Chinese Unicorns!