BYD announced recently that it will begin delivering its electric crossovers in Norway during the third quarter of this year. This is the latest example of a Chinese electric vehicle (EV) maker pushing into the European auto market.
The is BYD's first major foray into Europe's passenger EV market. Prior to the announcement, the company primarily focused on buses in the region.
The Chinese EV giant will have to compete with big auto names including Volkswagen and Tesla. All this while competing with fellow Chinese EV makers including Nio and Xpeng Motors, which have a headstart in establishing a presence in the market.
Further details
BYD said that it will begin shipping the first 100 of its Tang electric sport utility vehicles to Norway at the end of this month. It will start deliveries during the third quarter.
The EV maker expects to hand over a total of 1,500 Tang SUVs in the country by year-end. The price of an all-electric crossover is NOK 599,900 ($72,200). This is around 50% higher than its price in China. It offers a driving range of 505 km (314 miles) on a single charge.
BYD said that its cars will be sold through Norwegian car dealership RSA.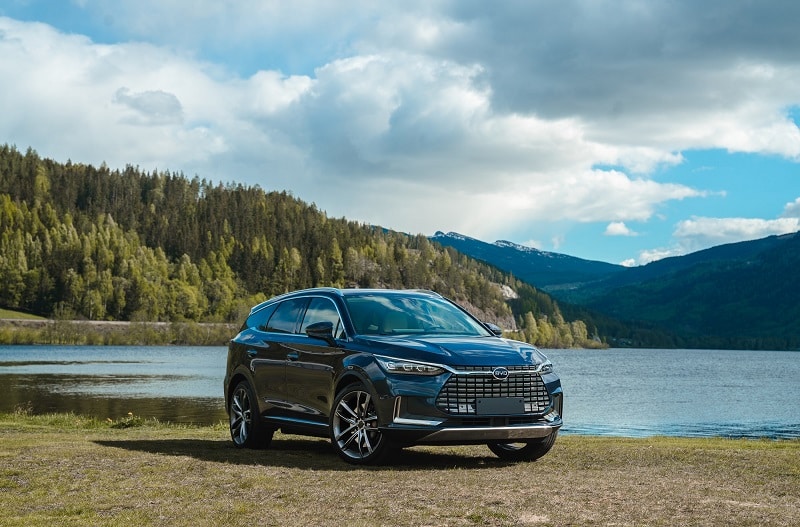 Why Europe's EV market attracts China?
Europe last year became the world's biggest passenger EV market for the first time. Compared to China's 1.27 million, nearly 1.37 million electric cars were registered, according to EV Sales blog. Volkswagen-owned Audi was Norway's top-selling automaker last year, delivering 9,227 EVs in the country, followed by Tesla with sales of 7,770 Model 3 sedans.
Volkswagen's partner SAIC was the first Chinese carmaker to enter Norway, and reportedly sold 3,720 EVs in the country last year.
Xpeng followed suit in September. Norwegian car dealers handed over 300 of the company's G3 electric crossovers to customers during the first three months of 2021.
Nio last month said that it will establish its direct sales and service model in Europe by opening its first flagship showroom and start delivering vehicles to customers in Norway in the third quarter of this year.