South Korea is a country that is experiencing a great development of startups operating in the technology sector. But, many are those who do not manage to expose their inventions to the world because they do not have the means to participate in international fairs like CES 2021. This year, the Gyeonggi agency decided to help them by organizing a video conference since. Geyonggi in South Korea to expose the know-how of these national small and medium-sized enterprises to the whole world.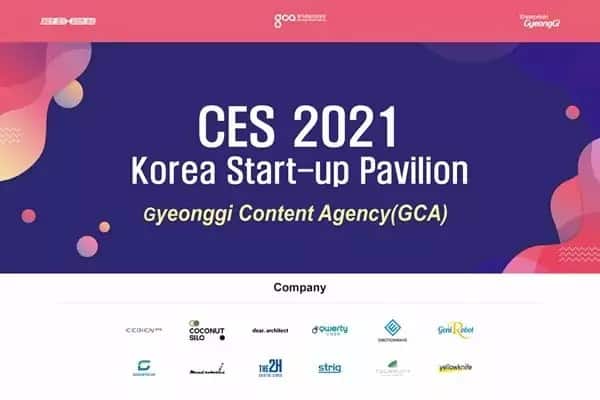 A commendable work from Geyonggi
The support given to 12 convergence startups by Gyeonggi-do to participate in the CES 2021 online fair is a salutary work, since it is done at the right time, with this pandemic linked to COVID-19. Indeed, this global health crisis has impacted the activities of more Korean startups that could not have responded to CES 2021. The decision that this year's edition be entirely online was a springboard for them to be accept the proposal of the Gyeonggi agency. All 12 selected startups were gathered in the international conference room of the Gyeonggi Center for the Creative Economy and Innovation for 4 days (January 11-14, 2021).
Startups that participated in the CES 2021 videoconference
All 12 startups invited to this online presentation sent delegations including its CEO. They come from all over South Korea , including: Yangju, Suwon, Anyang, Gwangju, Buheon and Seongnam. One such startup is Cher.architect, who won the 2020 Innovation Award last year. This year it offers AR picture books that can be used with its existing ROOMY block product at CES 2021. The startup GoodbyeCar presents BASTRO Power Bank, which won the Intellectual Property Office (Bronze) award for good design hegested by MOTIE. There are also some interesting products such as: GenieBot (the educational coding robot from GenieRobot), Qwerty case (the wireless keyboard for the visually impaired from DI Electronics), Tour Putt (putting training service based on Ar from VRotein) and C-WATER.