The world's largest tech show, CES 2021, was held Jan. 11-14, and on the final day AVING News awarded the Best of MIK Awards to companies in South Korea. As judges, Le Café Du Geek, the global information network AVING News and IT Donga participated.
According to data released by the CTA, 2,000 companies from 130 countries participated in CES 2021. From South Korea, 345 companies and institutions participated, coming in second after the United States. While France has only put forward 135 Startups this year. The commercial competitiveness of Korean companies has further strengthened. The startups that made CES 2021 shine were announced during the Best of MIK.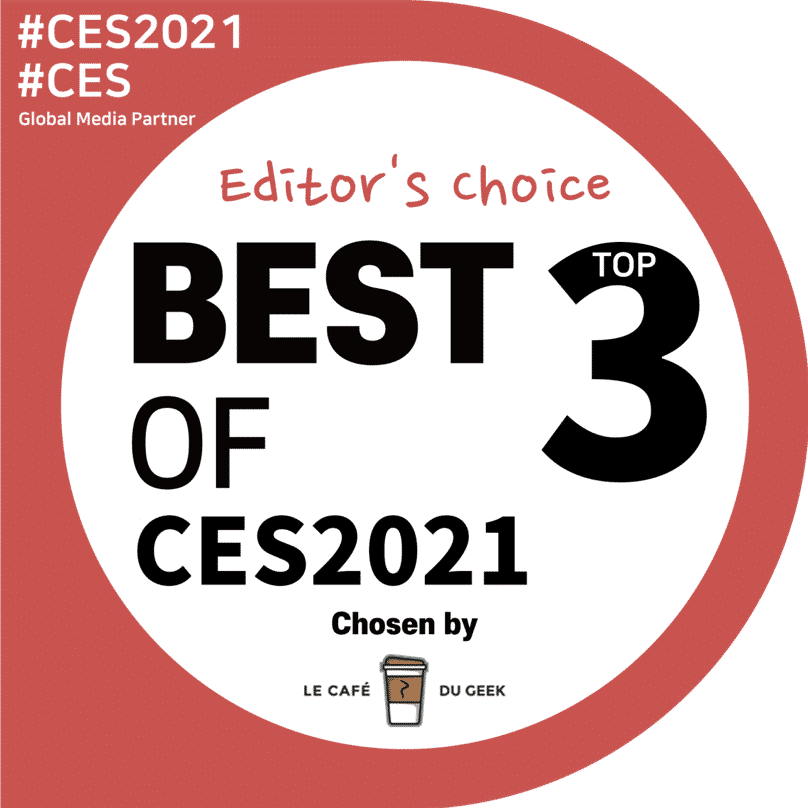 Le Café Du Geek – BEST 3 OF CES 2021 South Korea
DI Electronics
DI Electronics attended South Korea's Gyeonggi Content Agency pavilion at CES 2021 to showcase qwerty case , its wireless keyboard for the visually impaired.
For the first time in the world, our products can be entered using ten fingers, even on mobile. It takes very little time to learn the input method with the same key layout as the computer keyboard. The input speed is fast and the typo rate is greatly reduced.
In addition, it has the advantage of being easy to carry because it comes in the form of a smartphone case. Since it can be used with a smartphone, it is also easy to use exclusive gesture functions.
It is optimized as a device that helps the visually impaired to use smartphones. It is also a great advantage to be able to supply it to the market at less than 1/20 the price compared to existing information input devices. Because it was developed with an emphasis on essential functions.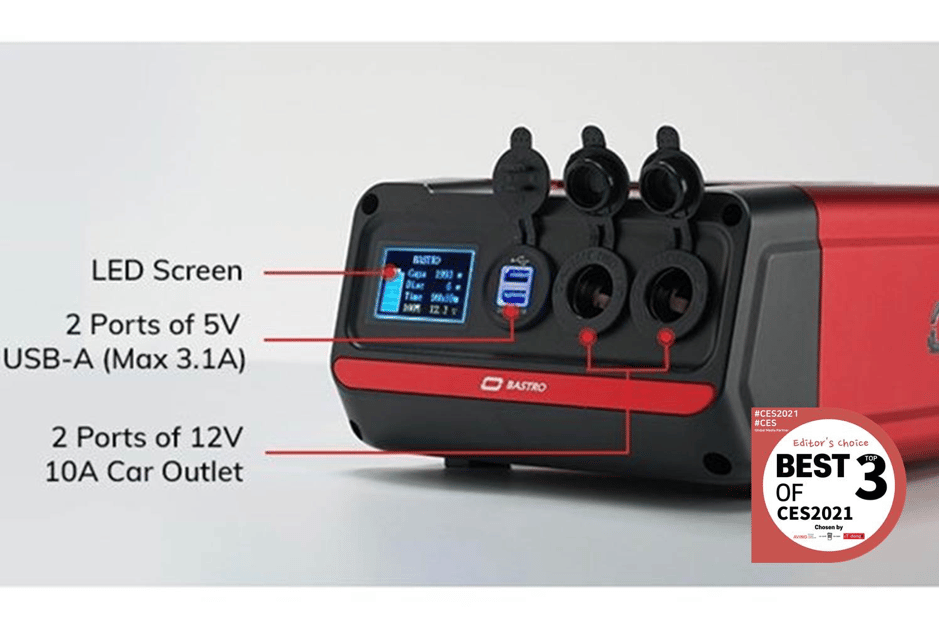 GoodByeCar
GoodByeCar attended the Gyeonggi South Korea Content Agency Pavilion at CES 2021 to present BASTRO-2KW , its portable auxiliary power supply. It is a company specializing in recycling electric vehicles and manufactures high capacity portable power banks. Its first BASTRO Power Bank product won the Good Design Award 2020 organized by the MOTIE.
Our products can be controlled through a mobile application using Bluetooth technology. It detects and informs users of dangerous situations such as over discharge and charging, and overheating. This is a 2KW high efficiency portable battery which can easily check the charging status and battery usage. The size is smaller than other products with the same capacity.
By using the BMS, accidents that may occur during use can be avoided. By using batteries removed from electric vehicles, carbon emissions can be reduced and production costs can also be reduced.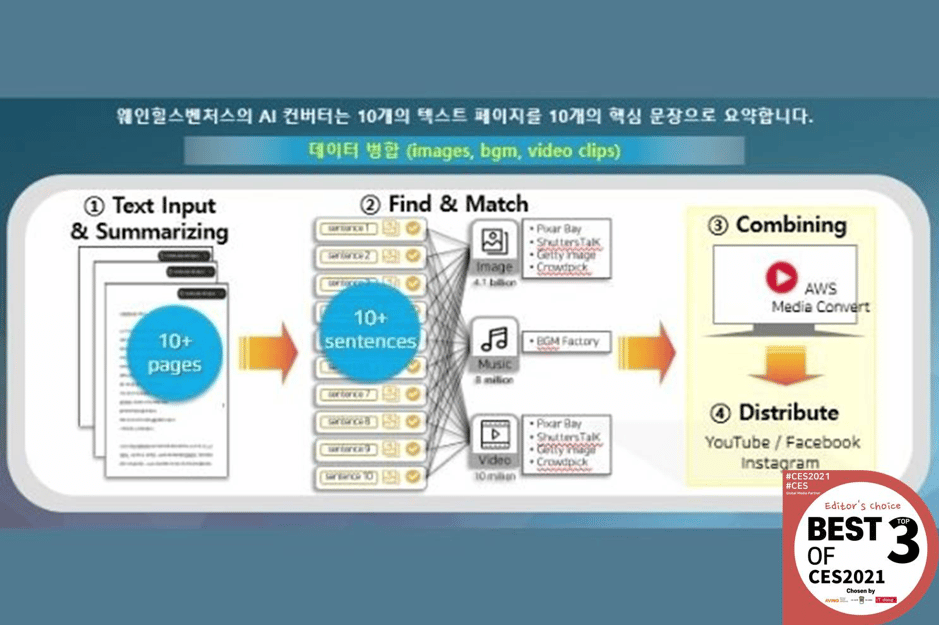 WayneHills Ventures
WayneHills Ventures attended the Seoul South Korea pavilion at CES 2021 to present AI Video Converter . The artificial intelligence service that automatically produces text in video service.
AI Video Converter, an artificial intelligence service that automatically produces text to video. 80% automation, 20% personalization. It provides a personalization feature to improve customer satisfaction and manage the quality of video content. Users can edit their own images, sound sources and video clips as they wish by inserting them.
If you use our products to process a myriad of texts such as editing, you can quickly and easily produce videos at an economical cost. On the basis of AI and cloud database, we are concerned about the market advantage in the current market as the distribution only takes three to five days due to 1/10 of the competitiveness prices compared to competitors and automatic video conversion. We plan to expand our global vision business not only in Korea, but also in countries all over the world including the United States.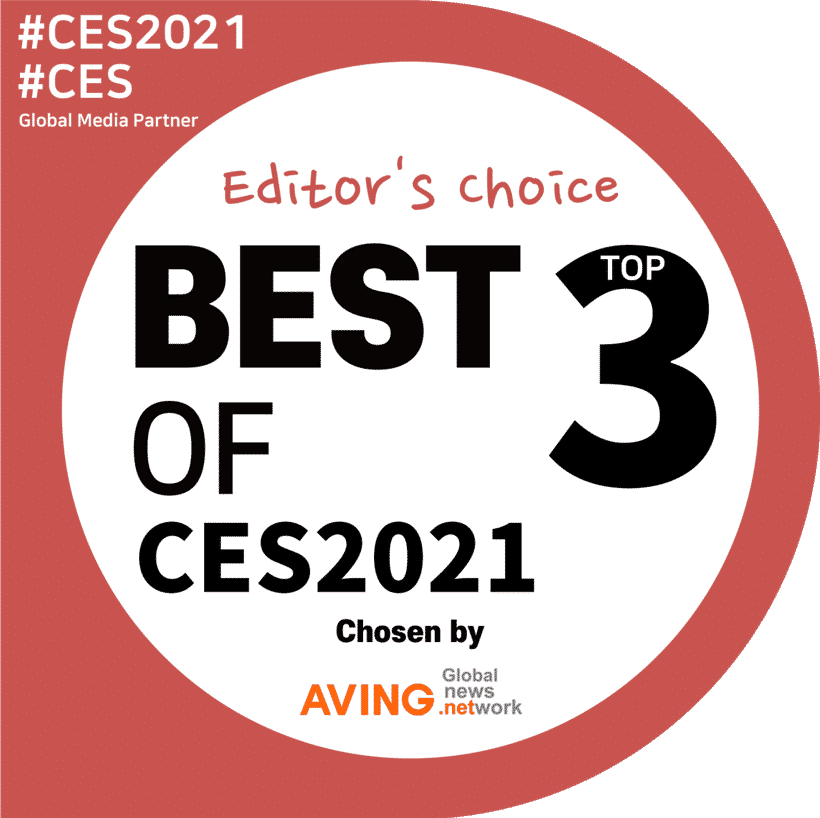 AVING NEWS – BEST 3 OF CES 2021 South Korea
AVING NEWS has covered CES, MWC and IFA for the past 14 years. They point out major issues in the global market and introduce the world to outstanding Korean companies.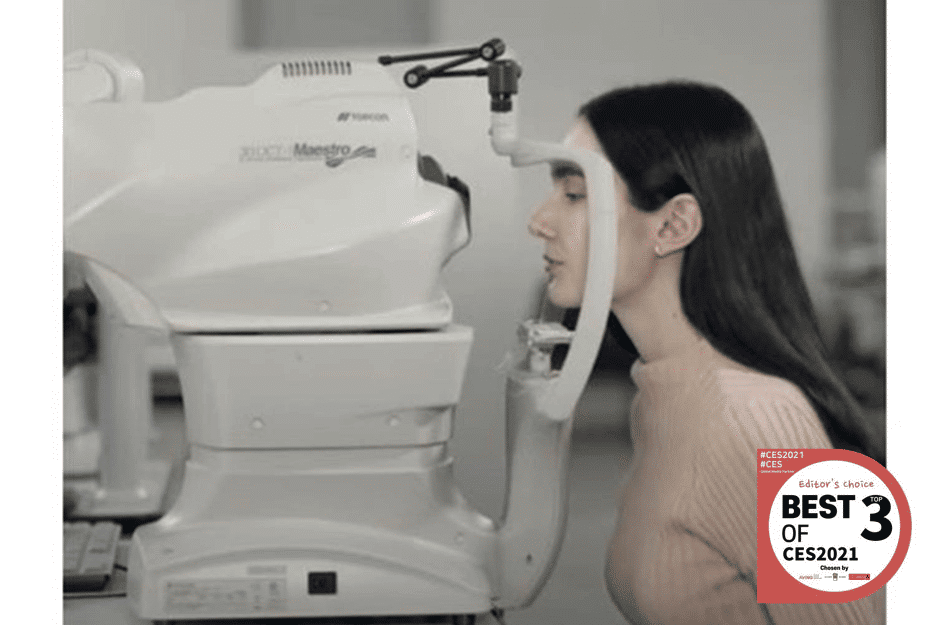 MediWhale
MediWhale attended CES 2021 with Seoul South Korea pavilion to present DrNoon . Its integrated artificial intelligence solution for the diagnosis of eye diseases and the prediction of vascular diseases. DrNoon is an all-in-one AI software medical diagnostic device that integrates ophthalmic camera, AI and medical electronic boards.
It can examine and analyze fundus images through an integrated database that includes clinically classified ophthalmic diseases (cataracts, glaucoma, macular degeneration, diabetic retinopathy, etc.) and systemic diseases (cardiovascular disease, renal function , diabetes, sarcopenia, anemia, etc.).
DrNoon is a simple, fast and easy-to-access accurate eye disease examination system that allows users to diagnose eye disease and predict systemic disease with the fundus photo. Through CES 2021, we want to meet strategic partners and promote the growth of the company.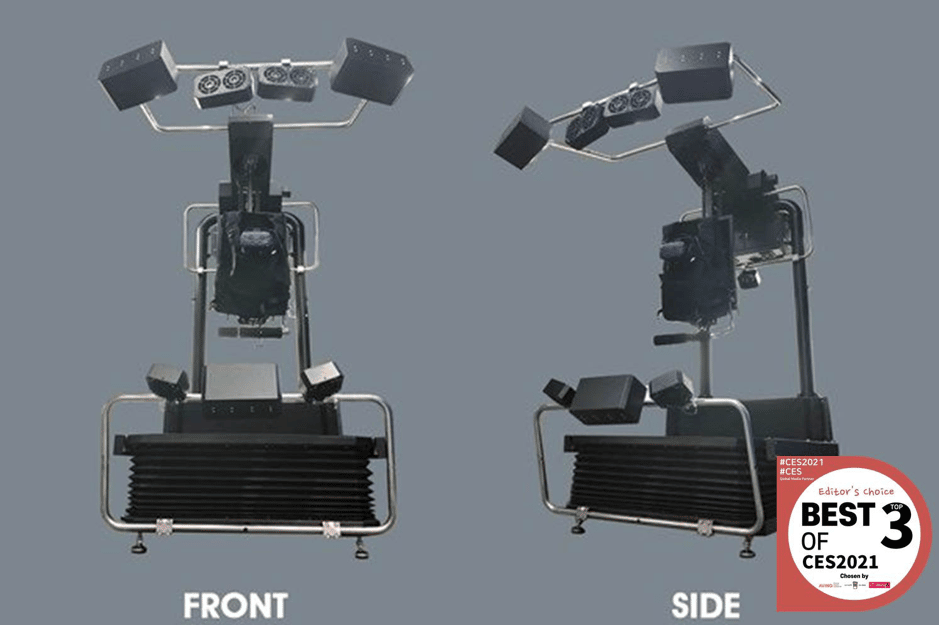 The2H
The2H attended the Gyeonggi South Korea pavilion at CES 2021 to present Hyperspace, its VR gaming content. The creative studio The2H creates virtual reality game content that allows users to experience a unique immersion. He has also been involved in more than 48 blockbuster films, four rides (Transformer Ride by Universal Studios) and high-quality virtual reality projects (CARN Y ARENA).
Hyperspace's next-generation "connected reality game" is next-generation cultural content created with the skills of graphic experts and global talent who have been involved in the production of blockbuster Hollywood films. It offers a high quality game and experience that stimulates all five senses. \
This is a new content activity that allows users to immerse themselves in and experience in-game content in more diverse ways, and simulators can be installed and replaced with modular hardware.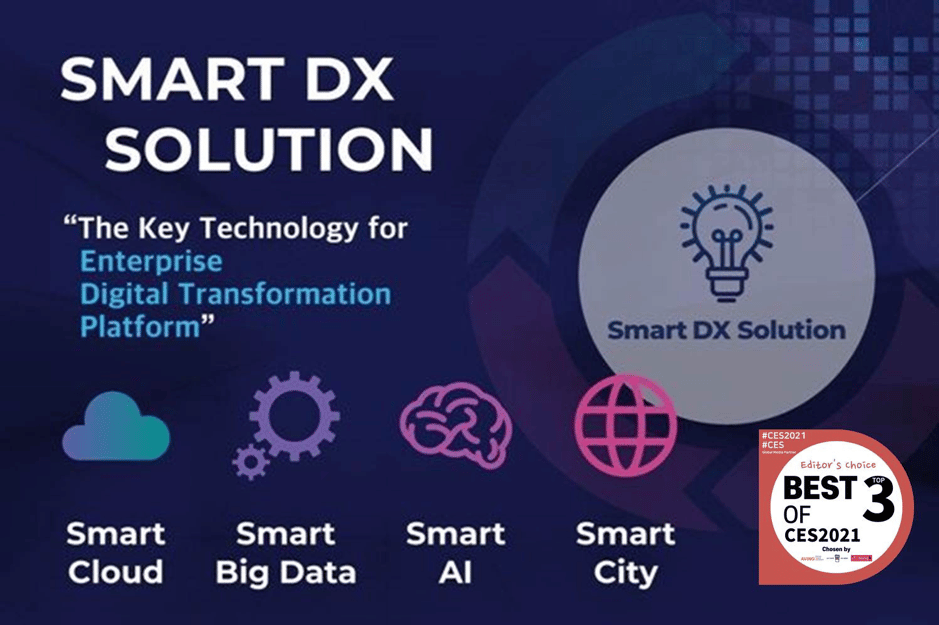 NAMUTECH
NAMUTECH exhibited at CES for the second time this year . As a company specializing in cloud, AI, big data, smart city, it promotes the future value of the company and presents the digital transformation solution applied to the entire sector.
The company presented its " Smart DX Solution" digital conversion solution. But also, presented cloud, artificial intelligence, big data and smart city strategies optimized for companies. Smart DX Solution provides customers with a unique digital transformation service with unmatched performance and innovative features. Thanks to this, businesses can efficiently manage IT resources with upgraded features and reasonable prices.
We have completed preparation to challenge high growth innovation business with Smart DX Solution. We will bring out innovation in various industries with exceptional technological competitiveness.

CEO of NAMUTECH, Chul Jung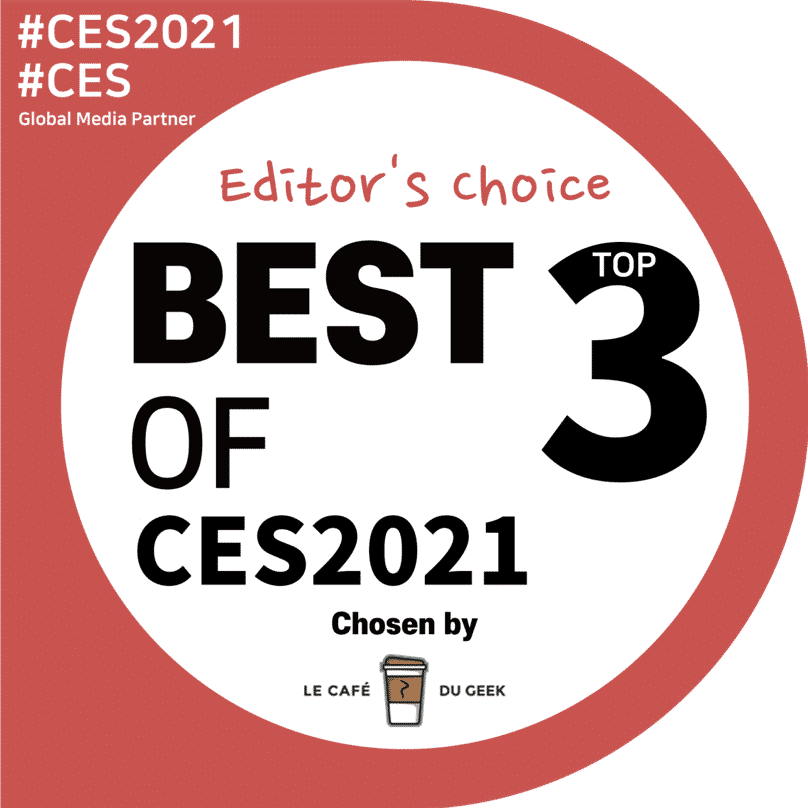 IT Donga – BEST 3 OF CES 2021 South Korea
IT Donga is a comprehensive computer media created by dongA.com and Game Guru in 2004. As a specialized computer media that broadcasts national and international news, it broadcasts general computer news such as computers, mobile phones quickly and accurately. , networks, consumer electronics, the Internet, semiconductors and games to players.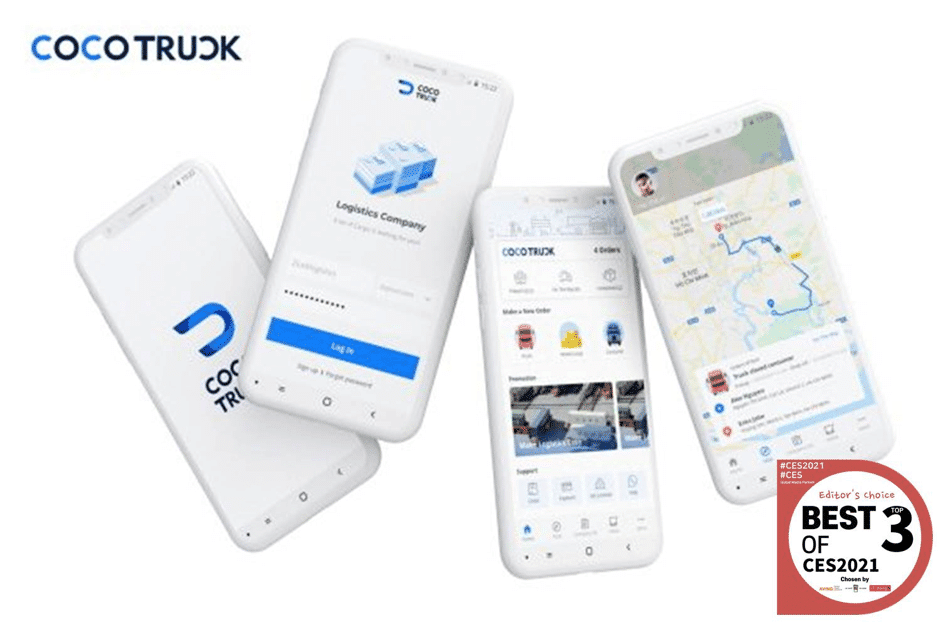 Coconut Silo
Coconut Silo attended the content agency Gyeonggi South Korea pavilion at CES 2021 to present Coco Truck, its one-stop logistics solution. Coco Truck is a logistics platform that successfully links the logistics market into one. It connects the logistics company, freight owners and truck drivers to improve the logistics industry by increasing efficiency and confidence.
The application provides an automated quotation service to facilitate the process of submitting proposals. It also helps drastically cut gasoline money with a smart consolidating system to allow movement of multiple cargoes in a single transit process and a matching algorithm to help drivers get orders close to their garages when 'they are far away, thus saving gas time and money.
Coconut Silo has worked with many large companies like Hyundai Motors, Kia Motors, Mercedes-Benz and Fujitsu. The company hopes to expand its overseas market to various Asian countries like China, Vietnam, India, and Japan. As well as ASEAN countries and reach out to logistics companies and cargo owners.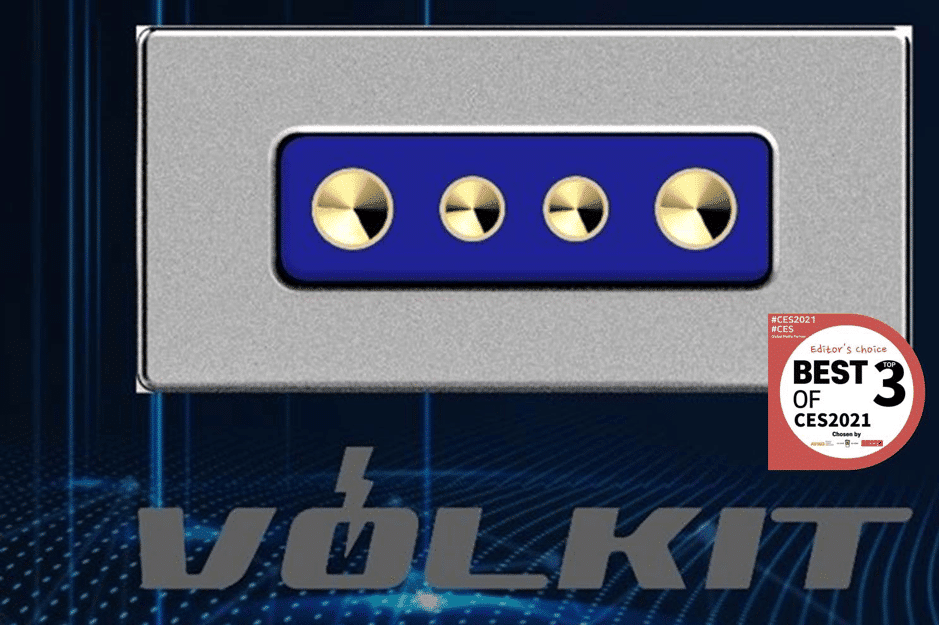 Bronin
Bronine participated in the Seoul South Korea pavilion at CES 2021 to present Volkit, free voltage charging technology. It was launched in Kickstarter in mid-November. And received the grand prize of the K-Global project organized by the Ministry of Science and ICT.
The Bronine Volkit is a technology that can charge all electronic devices regardless of voltage. Volkit technology can convert 110-220V AC type power supply to DC type, which is low voltage and current type. And can raise it to a high voltage of 15V by receiving a low voltage of 5V in input.
Volkit technology is convenient for consumers, the benefit of reducing costs by eliminating the need to manufacture chargers for each type of electronics. And to help preserve the environment by reducing the indiscriminate waste of chargers / adapters. Hopefully attending CES 2021 will become a shortcut to B2B collaboration.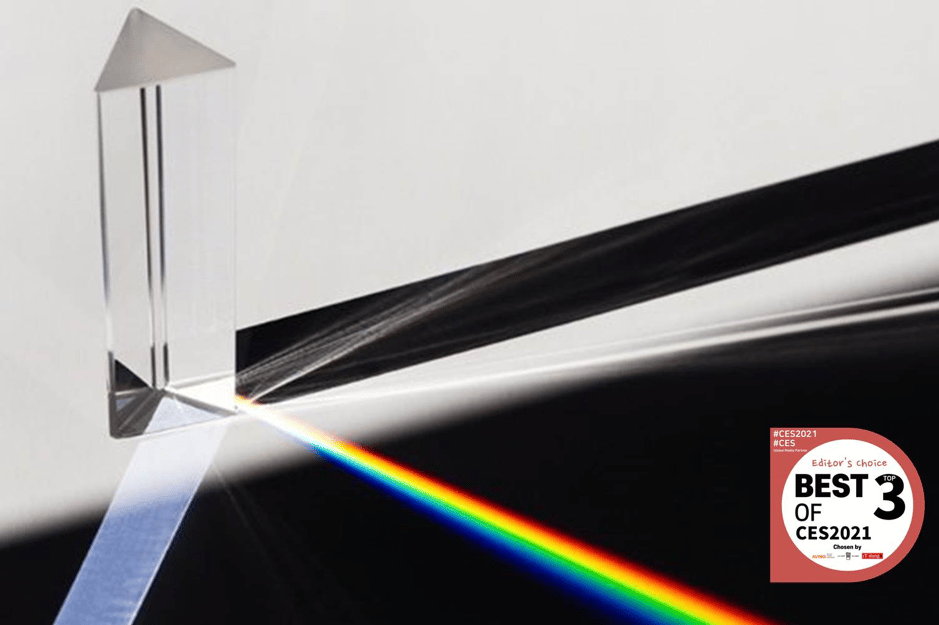 Spicy
PiQuat participated in the Seoul South Korea pavilion at CES 2021 to present a spectroscopic technique that solved the noise problem.
Spectroscopy is a personalized, light-based component analysis solution that can measure any substance down to the molecular level, regardless of its solid, liquid or gas form. However, there is too much noise during the measurement process, and it is too big and too expensive. As a result, PiQuant has developed a unique noise cancellation technology that distinguishes and suppresses signals from noise, and has improved the signal to noise ratio (SNR) to 48,000 times.
With our technology, we can make a small, inexpensive spectrometer while maintaining high sensitivity. It has a measurement reliability very similar to that of the expensive spectrometer in the laboratory. We have filed for 17 patents for spectroscopic technology and registered six patents. We work with global partners in various industries. Our spectroscope can be applied in a variety of fields such as smart homes, smart cities, smart factories, smart farms, and healthcare.
Made In Korea MIK since 2016
MADE IN KOREA (MIK), since 2016 has for mission to promote Korean companies in the world, by AVING News. Helping Korean companies to develop their international activities. This by using the media collaborating globally, YouTubers, crowdfunding platforms and investors. They also organized the BEST OF MIK, the event to select competitive products and services among the participants.
This year, CES 2021 took place entirely digitally for the first time due to the COVID-19 pandemic. About 2,000 companies from all over the world participated and 386 companies won an innovation award.